Department Spotlight: Secaucus Volunteer Fire Department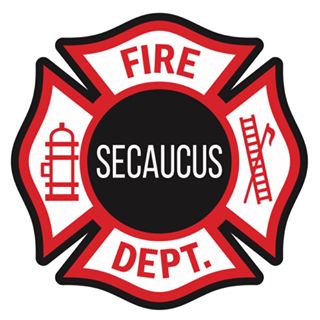 Department Name: Secaucus Volunteer Fire Department
Department Location: Secaucus, NJ
Department Type: Volunteer
Number of Active Volunteers: 100
Community Type: Suburban
What challenges have you experienced in terms of recruiting new members to your department?
The biggest challenge we are facing when it comes to recruiting new members is the time commitment. Besides, a commitment to respond to incidents, drills, meetings, etc. New recruits often find it difficult to make time to attend proper training and complete state requirements to become a certified firefighter.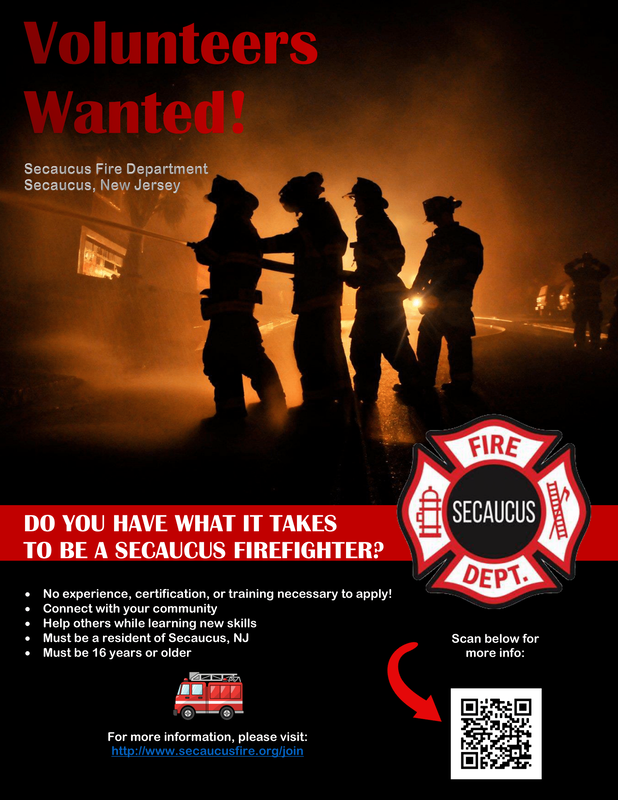 What methods have proven successful in recruiting new volunteers?
Over the past few years, our presence on social media has grown immensely. In the past two years, we have set up multiple Facebook and Instagram pages that allow us to further connect with our community. Additionally, we have launched a department web site that has an entire section dedicated to joining the department. One key feature on this section is that we have a general information form that potential applicants can complete to let our recruitment team know that an individual is interested in joining.
What has your department done to reach all demographics in the community?
In 2014, the Secaucus Volunteer Fire Department launched a junior firefighter program for town residents between the age of 16 – 18. This allows us to build the future of the fire department while also instilling core mindsets and lessons in younger individuals that reside in our community. Additionally, our department visits local public schools, senior citizen centers, and businesses to keep everyone up to date on the latest in fire prevention. This also allows us an outlet to recruit and inform the public about the benefits of joining the department.
How have you used the Make Me A Firefighter campaign in your recruitment efforts?
The Make Me A Firefighter [campaign] has offered us tons of resources, both digitally and physically, that has truly allowed us to spread our message and share our recruitment efforts. The campaign especially offers great social media tools and advice, which we have implemented more recently.
How does your department support the retention of volunteers?
Monetary incentive based on attendance and participation of department incidents & functions
Awards and citation ceremonies
Department Celebration for Outgoing Chief and Recent Department Efforts
What tips or advice do you have for departments that are struggling with recruiting and/or retaining volunteers?
Get your department in the news and in the spotlight as much as possible. Furthermore, when in said opportunities, make sure you mention how to join the department, the benefits of doing so, and perhaps even why it is vital to recruit new volunteers. Another great option is to start up a junior firefighter program in an attempt to solidify a department's future as a fully volunteer department. Social media is also a highly underrated tool that is now making tremendous strides in the volunteer service.
Anything else you'd like to share?
The Secaucus Fire Department was formed in 1891 and is home to five fire stations. Our department currently has roughly 100 volunteers that respond to over 800 incidents annually. For more information on our recruitment efforts specifically, you can visit us at www.secaucusfire.org/join.
Find resources to help with volunteer recruitment from the Make Me A Firefighter campaign department portal. View more department profiles here.