Department Spotlight: Northwest Fire Protection District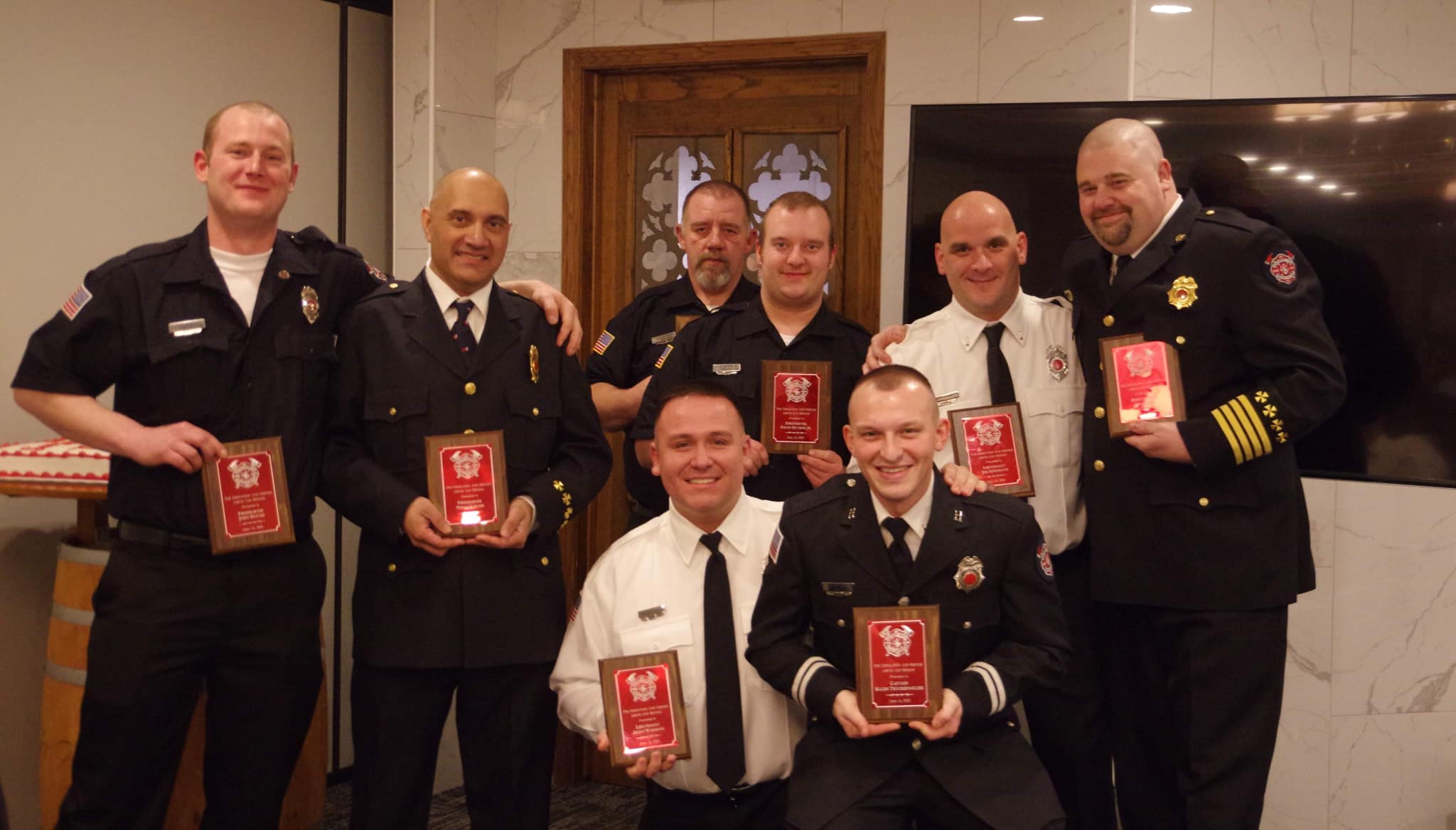 Department Name: Northwest Fire Protection District
Department Location: Rockford, IL
Department Type: Volunteer
Number of Active Volunteers: 21
Community Type: Suburban
What challenges have you experienced in terms of recruiting new members to your department?
We have a limited number of residents to recruit from within our district, but I believe one of the biggest barriers is that it seems like most residents do not realize we are volunteer and constantly need new members.
What methods have proven successful in recruiting new volunteers?
We built an in-house training program and trained members to be state-certified instructors so that we can offer state certifications for free, and then we help members transfer those into a degree program if they are interested. This gives interested community members a chance to learn something about themselves and make a decision about if the industry is for them. When they decide it is, they have up to 24 credit hours towards their fire science degree if they choose to pursue that.
What has your department done to reach all demographics in the community?
We use Make Me A Firefighter (MMAF), banners in the front yard, open houses, and blood drives to reach community members. We also create our training plans in a way to put our members out in different neighborhoods for training to raise neighborhood awareness of our department. We usually encounter neighbors who come out to ask us questions about our department.
How have you used the Make Me A Firefighter campaign in your recruitment efforts?
We have used MMAF for years and have found success. Since 2019, we have recruited twice per year and usually average around 20 applicants. We have had 14 who have joined and spent more than a year with the department. Eight are currently still active.
We are also using resources from the National Junior Firefighter Program. The deputy chief's daughter, Annika, used the material to build a PowerPoint to inform the chief about the value of a junior firefighter program.
How does your department support the retention of volunteers?
We keep the firefighters active and offer continuous training. We also host an annual awards/appreciation banquet and do "Fire Family Friday" nights where all members are encouraged to bring the family to the station, eat dinner, and socialize together. The kids are also acquainted with the fire apparatus and some kid-friendly training to get them interested in the fire service.
What tips or advice do you have for departments that are struggling with recruiting and/or retaining volunteers?
Utilize MMAF and the material that they offer for free; this may include recruitment material and junior firefighter programming. One of the biggest recommendations for retaining personnel is to evaluate your department culture. Make sure your people are offered the opportunity to be educated to the level they want to reach, make sure the members feel appreciated, build a family culture, and remember that today's volunteers are not the same as 20-30 years ago. Today's volunteers have different reasons for being at your firehouse and you should attempt to learn their needs and attempt to meet them rather than expecting your volunteers to simply meet your needs.
Find resources to help with volunteer recruitment from the Make Me A Firefighter campaign department portal. View more department profiles here.