Department Spotlight: Lewisville Fire Department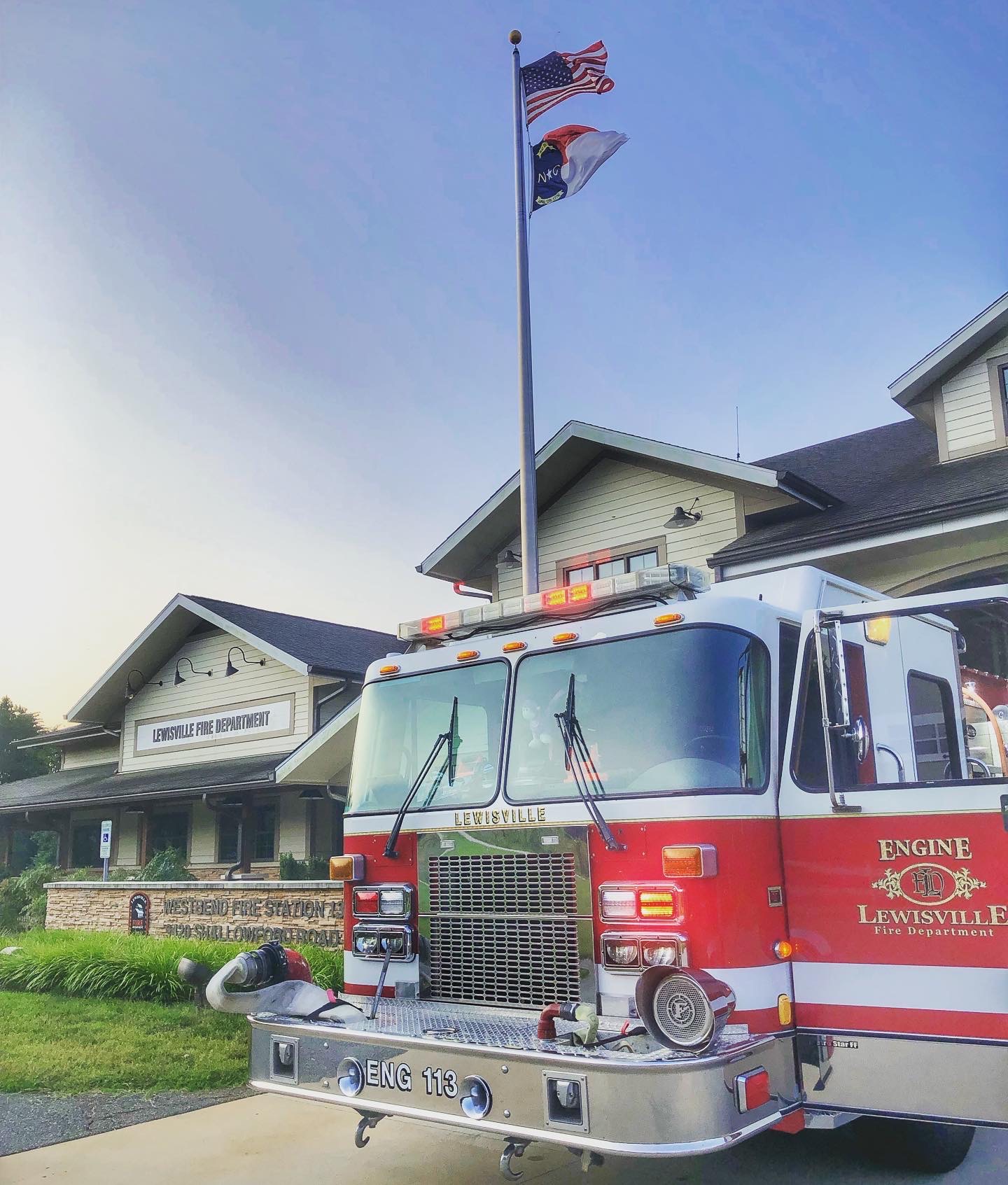 Department Name: Lewisville Fire Department
Department Location: Lewisville, NC
Department Type: Mostly Volunteer
Number of Active Volunteers: 41
Community Type: Suburban
What challenges have you experienced in terms of recruiting new members to your department?
Time commitment based on certifications mandated. Citizens working full-time jobs don't have the time available to commit to hundreds of hours of training to become certified responders. EMT is 190 hours minimum, FF is 340 hour minimum, and Technical Rescuer is 120 hours minimum. These three base certifications total 650 hours, just to learn the basics!
What methods have proved successful in recruiting new volunteers?
We have lowered mandatory requirements for new members. Every volunteer no longer has to meet certified firefighter training requirements. They can serve as firefighters only, EMS only, technical rescuers only, or support team members only.
For many years the volunteer fire service has responded to the increasing demand for training by mandating more and more time from its volunteers. In Lewisville, we have shifted our focus from making volunteers be present to making them "want" to be present. We have shortened pre-training business meetings to significant event awareness only. This way we dive head first into active training. Train like you want to perform… get in, get the work done, go home.
Lewisville Fire has also partnered with the School System and NC Department of Public Instruction to bring a vocational fire academy to our local high school. This program certifies students to be firefighters and EMTs as a part of their curriculum. This provides the local volunteer departments in the area with fully qualified fire/EMS responders right out of High School! An added benefit to the student: they are capable of entering the professional fire/EMS work force immediately!
Lewisville Fire Department has also tried to be forward-thinking regarding emerging technologies. We recently added a new UAV (drone) program to our arsenal of abilities. We have experienced more interest in this program than any service delivery addition in over two decades. Through new programming such as UAV, an increased social media presence across multiple platforms, and the new "there is something for everyone at Lewisville Fire Department" mentality, we have experienced a surge in membership from new and returning former-members alike.
What has your department done to reach all demographics in the community?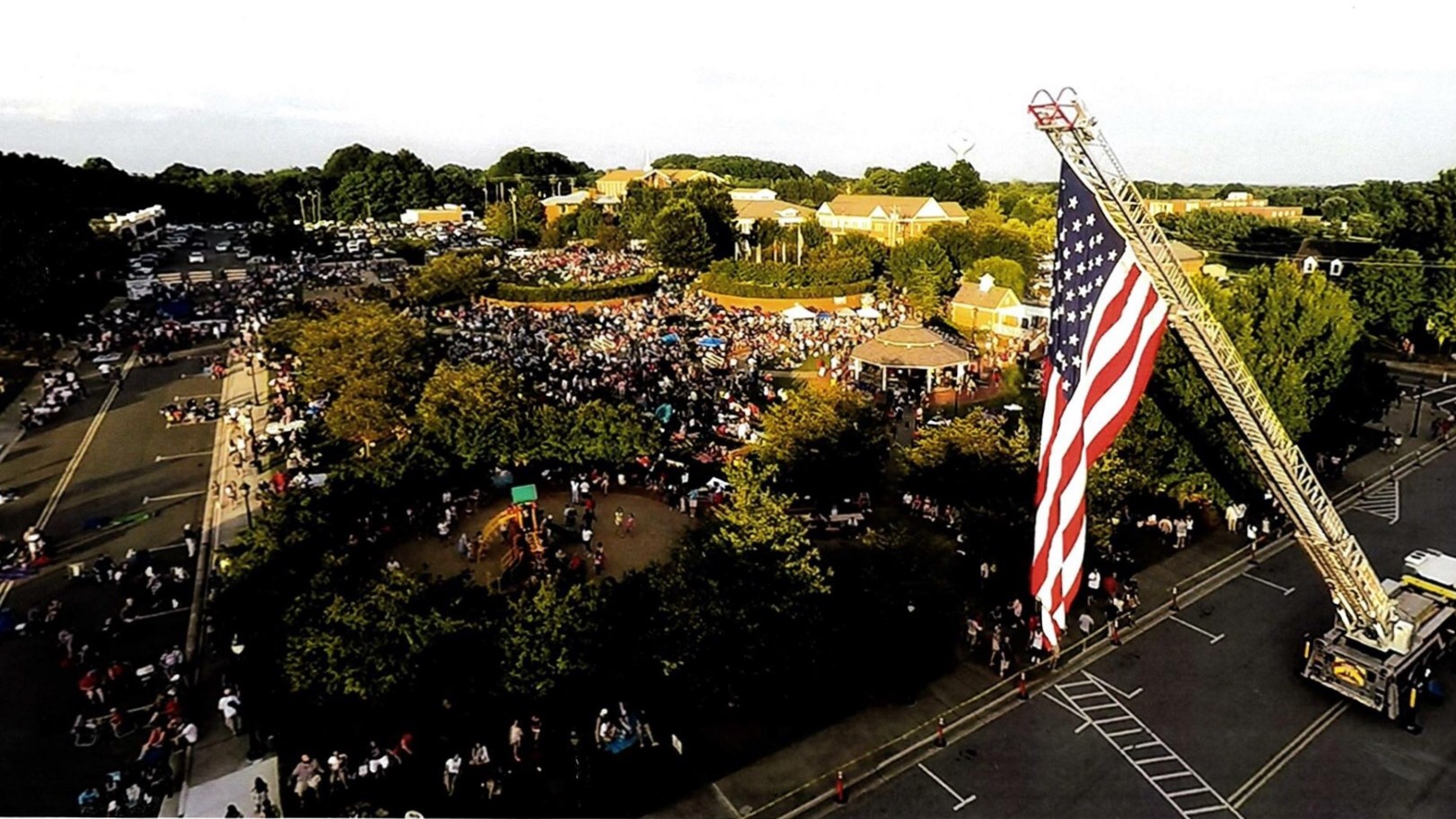 Lewisville Fire has focused heavily on increasing our social media presence. We push information related to our specific operations and abilities, to nationwide historical fire stories and current recall alerts, to issues regarding roadways in our and adjoining communities. Maintaining a presence that is positive and ever-helpful to the community yields more followers daily. Lewisville members and staff make a conscious effort to attend public events in the area for the purpose of recruiting. Positive engagement is what brings new members in the door. We rely on our social media platforms and in-the-field contact heavily to excite members of the community to be a part of something bigger than themselves.
How does your department support the retention of volunteers?
We have focused on changing our environment more than any other single factor. With a previous large recruitment and retention grant we attempted paid-for-call response and other financial incentive ideas. Money is a short-term motivator. Stipend expenditures are still an option to offset out-of-pocket costs for volunteers. At the end of the day, we have found that much like new recruits, we must make current members "want" to be here. Positivity has been key. The fire service is often quick to judge, yet slow to praise. Members have been challenged to self-reflect before voicing a complaint. If a complaint remains, bring one or more ideas on how we can improve in the area to the conversation also. This subtle change has provided an attitude shift. Even our complaints come with a way in which we may improve our service. If you're not planted firm and at risk for failure, dig in, and don't back-slide. Once you've restored a strong foundation, move forward!
What tips or advice do you have for departments that are struggling with recruiting and/or retaining volunteers?
If you do the things you've always done, you'll get what you've always gotten. We all too often lose sight of the fact that we are stuck in a rut. We also are often unable to see that things are not the way we think they are; we may be too close to the trees to see the forest. Take a step back. Ask questions. Take a 30,000 foot view of your organization. Don't be afraid of criticism, but keep it constructive!
Keep your toilets clean, and your trucks even cleaner! Take pride in what you have and what you do. ALWAYS exhibit that pride to the public!
Anything else you'd like to share?
Train, train, train! When you're tired of training, train some more! Send members away to training. Gain some new perspective and ideas. Go to the National Fire Academy and train with fire service members from across the country. I guarantee you will return home refreshed, with a new sense of pride and purpose in what you do for your community!
Find resources to help with volunteer recruitment from the Make Me A Firefighter campaign department portal. View more department profiles here.