Department Spotlight: Banks Fire District #13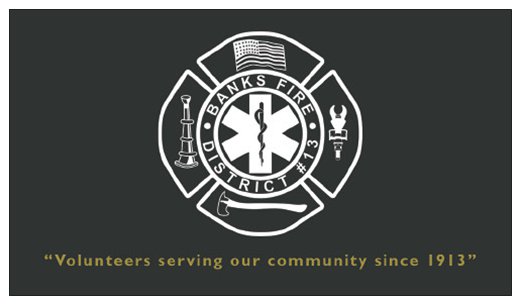 Department Name: Banks Fire District #13
Department Location: Banks, OR
Department Type: Mostly Volunteer
Number of Active Volunteers: 70
Community Type: Rural
What challenges have you experienced in terms of recruiting new members to your department?
Being able to keep a steady number of active volunteers due to volunteers having to deal with life outside of the department, i.e. job, family, etc.
What methods have proven successful in recruiting new volunteers?
Attending the local colleges to inform them of the opportunities provided by our department, such as internships and experience.
What has your department done to reach all demographics in the community?
We have reached out to not just in district people, but also those in the surrounding communities whose fire departments do not have a volunteer program.
How have you used the Make Me A Firefighter campaign in your recruitment efforts?
We have used it for multiple flyers and posters, as well as placing [a volunteer opportunity posting] on there from which we have received a few inquiries.
How does your department support the retention of volunteers?
We love our volunteers and could not do what we do without them. We try to provide assistance, from new trainings to helping with recertification of medical licensing.
What tips or advice do you have for departments that are struggling with recruiting and/or retaining volunteers?
Do what you can to make your volunteers feel appreciated and needed. We wouldn't survive without them. Working together assists the volunteer in being successful, which in turn provides the community with a great resource.
Find resources to help with volunteer recruitment from the Make Me A Firefighter campaign department portal. View more department profiles here.