Department Spotlight: Altona Volunteer Fire Department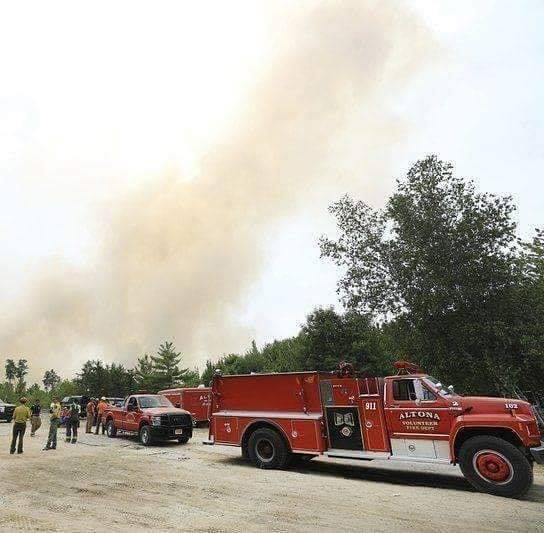 Department Name: Altona Volunteer Fire Department
Department Location: Altona NY
Department Type: Volunteer
Number of Active Volunteers: 25
Community Type: Rural
What challenges have you experienced in terms of recruiting new members to your department?
Although we have a good social media presence, we seem to have a hard time actually getting the "news" out there that we are looking for new members (and new members of all ages, not just younger members).
What methods have proved successful in recruiting new volunteers?
Having a Facebook page has been our most successful recruiting tool as most of our new members have reached out to us via Facebook and inquired from there.
What has your department done to reach all demographics in the community?
We try to use social media as one of our biggest ways to reach out to the community, but we have also participated in RecruitNY several times to get other people in the station and face to face with our current volunteers.
How have you used the Make Me A Firefighter campaign in your recruitment efforts? 
We recently re-introduced the Make Me A Firefighter campaign to try and attract a younger, more tech-savvy audience. Being a volunteer department, we have a fairly small budget and being able to reach certain audiences while limiting our costs helps us to continue providing the services that we provide.
How does your department support the retention of volunteers?
We try to have at least a department Christmas party every year, we involve the department in community-based events such as parades and fundraisers, [we provide] department t-shirts and hoodies, as well as allowing members to wash their personal vehicles at the station, to name a few.
What tips or advice do you have for departments that are struggling with recruiting and/or retaining volunteers?
Not all new members are going to be the 18-year-old young bucks; some new members might be a little bit older. See what those individuals can bring to the table as well. In this day and age, we will take (need) whoever we can get.
Find resources to help with volunteer recruitment from the Make Me A Firefighter campaign department portal. View more department profiles here.