Corporate Member Profile: Hidrent – Providing Firefighters Work in the Gig Economy
November 15, 2022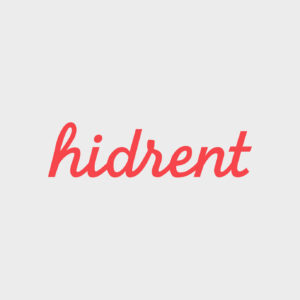 As the gig economy continues to expand, NVFC corporate member Hidrent recognized the opportunity to help firefighters make additional income. This profile from Hidrent looks at how the company is connecting firefighters with homeowners and businesses who need jobs done.
When Dave Heimbuch started building Hidrent five years ago, he was simply looking to help firefighters. He learned from family members that many firefighters have handyman-type knowledge, skills, and abilities, and he wanted to connect them easily with homeowners and businesses in need of such help, so he put his marketing and business-building experience to the task. The result was Hidrent, an app that makes that connection with the goal of supplementing income for the most deserving of community heroes.
As Dave puts it, Hidrent's mission is to become the most trusted source available for gig labor while simultaneously improving the financial well-being of neighborhood firefighters. He points out that the U.S. on-demand home services sector is large and still booming, currently estimated at $600 billion. It has shown steadfast growth during the pandemic but remains extremely fragmented, which leaves a new on-demand service – whose labor supply consists exclusively of background-checked firefighters – uniquely positioned to gain a significant percentage of the market.
"I think most people have an inherent trust and reverence for firefighters," Dave explained. "However, it wasn't until I married into a family of firefighters that I really got to know about their lives outside of the station. They do so much for us, and Hidrent is a perfect way for everyday people to give back to them."
Career and volunteer firefighters alike can sign up to work Hidrent jobs, and both types are well-represented. There is such a range of jobs posted that there's no prior experience in handyman work required; for example, you can accept a gig cleaning gutters or moving junk out of a basement. But experience does come in handy for some of the more skilled work, such as fixing a stubborn door jam or repairing an aging deck. Most jobs are small in nature and able to be knocked out in one visit, providing flexibility that's not inherent in a more regularly scheduled job.
While many firefighters work in home improvement, they often lack the marketing resources that would allow them to compete with professional handymen and contractors who can devote 100% of their time to their trade. Signing up as a Hidrent pro increases opportunities by leveraging the visibility of the brand: a service that is safe, trustworthy, and reliable for homeowners. A successful appearance on Shark Tank in November 2021 catapulted the company overnight from regionally focused on just a few markets to a national presence from coast to coast (and beyond…there are a number of Hidrent pros in Hawaii).
Working to establish itself as a household name, Hidrent has since launched targeted advertising campaigns on Nextdoor, Facebook, and Instagram, which have increased their national visibility, and consequently the number of jobs available to active and retired firefighters who sign up to be Hidrent pros. Additionally, Hidrent specializes in SEO and SEM, and uses targeted PR campaigns across the country to keep you busy. In other words, they do the heavy lifting for you.
Hidrent also seeks out supplemental work for firefighters at businesses who make good partners. They joined forces this year with Relocation Movers' Services (RMS), a corporate relocation company that helps families set up their homes after their move is complete, and the partnership rapidly expanded the number of jobs available to Hidrent pros nationwide. RMS paid firefighters $50 per hour plus travel expenses on projects across the country, decent pay for hanging a flat screen TV or assembling a shelving unit. Hidrent also partnered recently with a national solar company to provide home surveys using smartphones and drones, another lucrative opportunity with minimal time investment.
A good source of flexible supplemental income that pays well can be hard to come by, and that's what Hidrent set out to solve for the fire community. Interested firefighters should download the Hidrent Pro app so that they can take advantage of jobs like these. You can find it in the App Store (for Apple devices) or Google Play.