Who is the Next Leader in your Organization? The Case for Succession Planning!
September 22, 2015
By William F. Jenaway, Ph.D., CFPS, CFO, CTO
Sooner or later every organization faces this challenge – who to put in charge. Whether it is your own fire department, your county or state association, or a national organization, people move on and new leaders take over. Assuring you have a pipeline of potential leaders becomes a fundamental responsibility of management – even if it means coordinating YOUR REPLACEMENT!
Succession planning is a component of organizational development and is critical to ensuring an organization's long-term success and sustained leadership. It is a routine business element that should be built into daily activity as well as annual planning. Organizational development encompasses recruitment, training, performance appraisals, and measuring success.
Recruitment
Recruitment can make or break your succession planning. Many times, organization members recruit individuals similar to themselves in age, gender, background, interests, etc. This may result in an organization with limited growth potential. "New Blood" − younger personnel with different perspectives, different interests, and a willingness to challenge outdated ideas − could bring opportunities to grow the organization. They in turn will hopefully be able to recruit others who bring comparable opportunities to the organization.
Once new members are recruited, giving them tasks to do, ideas to implement, and goals to achieve may help you identify individuals with knowledge, skills, and abilities to one day assume leadership roles and perpetuate the organization.
Training
Training your members in leadership skills and knowledge is critical to success. Don't hesitate to bring in professionals to discuss personnel management, logistics, resource management, finance, fundraising, legal compliance, and more. This may help make people more productive, your organization more successful and, most importantly, build the capabilities of your next leader.
Performance Appraisals
Performance appraisals are used in businesses to evaluate how well a person is performing and what they can do to improve. In organizations, it is important to evaluate leader performance and provide feedback for two reasons:
To advise the person how they are performing, and
Candidates can learn from successes and challenges being encountered.
The performance review, particularly for a volunteer organization, can take a variety of forms such as a formal evaluation, a job description, or a simple feedback form. Volunteer organizations often use the successful technique of "anonymous feedback" from its members, which includes questions such as:
What should continue (and why)
What to stop (and why)
What can be modified (and why)
A selected small group of board members can then review the items with the leader to suggest behavior changes.
Of course, success (or failure) measurement is important to any organization. An annual review of goals, objectives, and strategic plans is critical to organizational success and in building talent for the future. In fact, having a multi-year strategic plan that all members support may help create its own form of succession planning and the development of future leaders.
Measuring Success
With a basic business plan in place and a diverse group of people, the specifics of succession planning can begin. By answering the following questions, you have essentially created a succession planning process:
If a position vacancy occurred today, is someone readily identified who is willing and able to fill it? If not, take action.
When selecting officers, do we choose them on skill, knowledge, and competency or on popularity and willingness to serve? If you have no development plan in place, take action.
Are leadership terms proper? Terms that are too short may inhibit leaders from making a significant impact. Conversely term limits serve a purpose to bring new ideas into the organization while mandating interest from those who are not in top positions. If needed, change the rules to facilitate effective officer development.
Do current leaders promote the organization and recruit new members with appropriate skills, knowledge, and interest? If not, start today.
Succession planning is truly the future of your organization. Each organization has a very unique background and culture. When we do not have a system in place to recruit, develop, and move personnel through leadership roles, our organization struggles. Make no mistake, succession planning is work, but it is work that creates an effective organization that people WANT to be a part of.
Note: The National Volunteer Fire Council offers tools and resources at http://portal.nvfc.org to help you recruit the next generation of fire service leaders.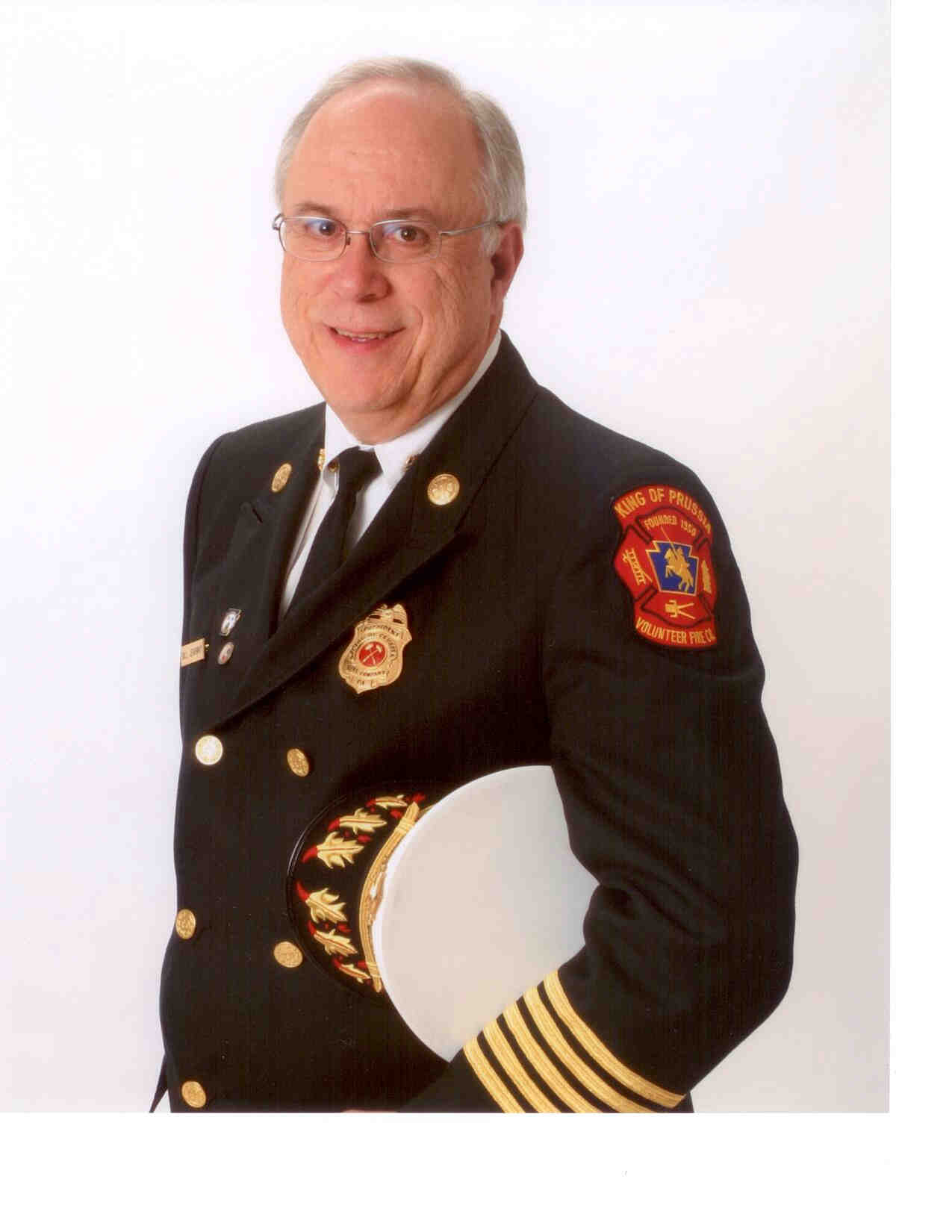 Chief William F. Jenaway, Ph.D., CFPS, CFO, CTO is Vice President of Education, Training, and Consulting services for VFIS. He is also President of the Congressional Fire Services Institute Board of Directors, has served as both Chief and President of the King of Prussia (PA) Volunteer Fire Company, and is an elected Township Supervisor in Upper Merion Township PA, a community of 30,000 residents.