Volunteer Spotlight: Frank M. Speth III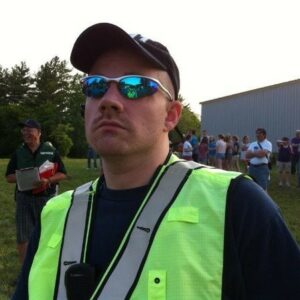 Name: Frank M. Speth III
Title: Fire Chief
Department Name: New Ashford Fire Department
Location: Pittsfield, MA
Why are you an NVFC member?
I had joined the NVFC several years ago after speaking to Mike Bird [NVFC director from MA, who passed away in 2019] regarding the association. Mike was instrumental in the fire service and was very involved with the Massachusetts Call/Volunteer Firefighters Association. It was Mike's wealth of knowledge and spunk that brought me to the NVFC. He was a truly great guy and had a wealth of knowledge; no matter what your question, he had an answer to give. Without Mike's push to join, I would have not joined. He sold me on all the benefits that the NVFC offers.
What is your occupation?
Full-time dispatcher
Why are you a fire service volunteer?
I have been in the public safety field for over 20 years. It's been something that I have had a passion for since I was about 15 years old. The gratitude of seeing someone's face after they have been through the worst experience in their life and seeing their reaction to one of our members helping them through this terrible event is why I serve. There's also positive events for the community that we get involved with, and seeing the people's smiles when they see these events is why we serve.
What year did you join the fire or emergency services?
2000
What are your memorable moments as a firefighter or EMS provider?
There are so many memorable moments. I think the best one that I can share is when my work partner and myself had provided medical care to a young child that was involved in an accident. The parents were so thankful for our tender care to their child.
What contributions have you (and your department) made in your community?
We do a number of positive community events that do not always impact our own community. There was a neighboring community that was putting on a wave parade for one of their residents that was turning 100 years old. We were invited to this wave parade, and this made all difference in the world to this 100-year-old resident.
Interested in serving your community? Find volunteer fire service opportunities at www.makemeafirefighter.org.