Volunteer Profile: Chief Bill House Retires After 70 Years in Fire Service
January 18, 2013
By William J. House
At the January 3 meeting of the Flourtown (PA) Fire Company, former Fire Chief J. William "Bill" House announced his "retirement" from the working force of the Fire Company. His announcement comes after 70 years of community service with the organization, interrupted only by two years of military service during World War II.
Now 86, Bill joined the Fire Company in 1943 at age 16. He's in the third of five generations of a volunteer firefighting family. Before the Fire Company was established in 1910 as an organization, Bill's grandfather John would get involved from Erdenheim, within Flourtown's District, during fire responses. Family recalls that he would aid by hooking a hose cart to the motorized trolley and deliver this hand-drawn apparatus to Flourtown via Bethlehem Pike when needed. Bill's father, Charles House, was active as a firefighter and as Fire Chief. There was a time that Bill served under his father as Assistant Chief.
Through the years, Bill served in various capacities with Flourtown Fire Company, with 25 cumulative years as Fire Chief. Bill's three sons William, Ken, and Steve have all been members of the Company as firefighters, and William and Steve are Life Active Members.
Four members of the fifth generation, Bill's grandsons, have all served within their communities as firefighters; Billy (William's son) as a short-time member of Flourtown; daughter Barbara's son, Chris Kerr, as a volunteer in Nova Scotia, Canada; Joseph and Charlie House (both sons of William) in the Fire Service of Towamencin Township, Montgomery County. Bill's wife Audrey also got involved over the years as a member of the Flourtown Ladies Auxiliary.
Bill leaves a legacy that is unmatched in the Company as an example for other volunteers to emulate. If you see Bill, congratulate him. Or maybe more importantly, thank him for his 70 years of community service.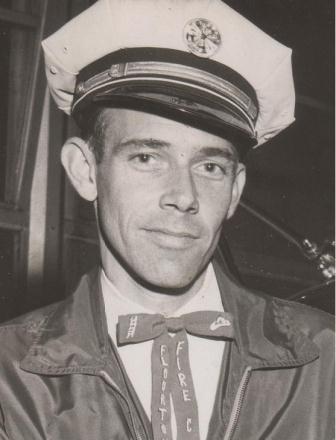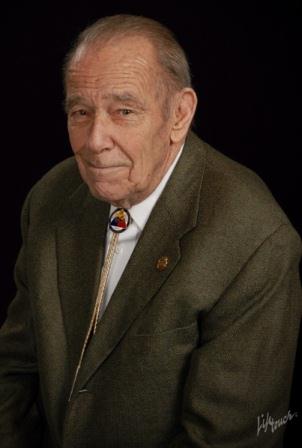 Then and Now: Bill House