The New Normal?
December 8, 2015
By Chief Kevin D. Quinn, NVFC Chairman
Terror in Paris. Terror in Mali. Is this the new normal? These recent headlines have attracted much discussion, fear, and opinions throughout the world today.
I recently attended a roll-out event at the White House for the Stop The Bleed campaign, a nationwide program to empower individuals to act quickly and save lives. According to the press release, "our national preparedness is the shared responsibility of all levels of government, the private and nonprofit sectors, and individual citizens. The goal of this initiative is to build national resilience by empowering the general public to be aware of the simple steps that can be taken to stop or slow life-threatening bleeding, and to promote the general public's access to Bleeding Control Kits in public spaces, while they travel, and in the home."
In the few minutes it takes for emergency responders to make their way to the emergency, a person who is bleeding can die from hemorrhage. Those immediately in the vicinity can act to save that individual's life. The key is that they need to act quickly and know what to do.
This is a change in what we, as a nation, have asked our bystanders to do in the past. Previously, we expected the public to call 911 and stand back. Now with he Stop the Bleed campaign, we are asking the public to keep themselves safe, call 911, and take simple steps to save lives until emergency responders arrive on scene. After all, they are the ones immediately available, and their action will help save lives.
It saddens me to think that our nation will need to have these Stop the Bleed Control Kits available wherever we currently have our AEDs. To think that we have to move to such an extreme is an unnerving reality.
When the coordinated terrorist attacks hit Paris, the world stopped in horror. I was with Bill Schneider of Kansas and Jonathan Kunze of South Carolina as the U.S. representatives in an international search and rescue training exercise in Porto, Portugal. I was in the command post at the time the news broke, and word quickly spread throughout the exercise.
To be entrenched with mostly Europeans, to witness their reaction to the tragedy, and to see and hear their fear made the international rescue training exercise that much more meaningful. Sometimes we may feel safer in the U.S., with a distance between the horrors of terrorist violence in other countries and the comforts of our own homes. Being in Portugal during this tragedy made the feelings that much more real. Talking with rescue personnel from the surrounding nations brought the experience that much closer. It also provided me with a renewed resolve as to why global collaboration and international emergency response training exercises such as this are so important.
The participants in the exercise made up 32 rescue teams from 10 countries, with 150 rescuers in all. The exercise took place in accordance with International Search and Rescue Advisory Group (INSARAG) system. The NSARAG is a global network of more than 80 countries and organizations under the United Nations umbrella. INSARAG deals with urban search and rescue (USAR) issues, aiming to establish minimum international standards for USAR teams and methodology for international coordination in earthquake response based on the INSARAG Guidelines endorsed by the United Nations General Assembly Resolution 57/150 of 2002, "Strengthening the Effectiveness and Coordination of International Urban Search and Rescue Assistance."
I felt very blessed to be able to be a part of this exercise. To be able to work with responders from so many nations with a common goal of search and rescue was extremely beneficial to all. The opportunity to exchange ideas, tactics, and training skill sets with teams that lead rescues and emergency response throughout Europe was exceptional. Forging a bond of brother/sisterhood and the dynamics of working together to achieve the mission and executing the exercise objectives was both personally and professionally rewarding.
The tragic events in Paris, the timing of the exercise, and the opportunity to work with these professionals reinforced for me the importance of building international networks and forming professional allegiances with other emergency responders. This is the purpose of our ongoing international relations efforts.
Our efforts to work as a global emergency response team as well as to empower our citizens to help when crises occur does bring us further in our efforts towards resiliency. Yet as I think of recent events, including the mass shootings right here in San Bernadino, CA, I am still left to wonder, is this a new normal?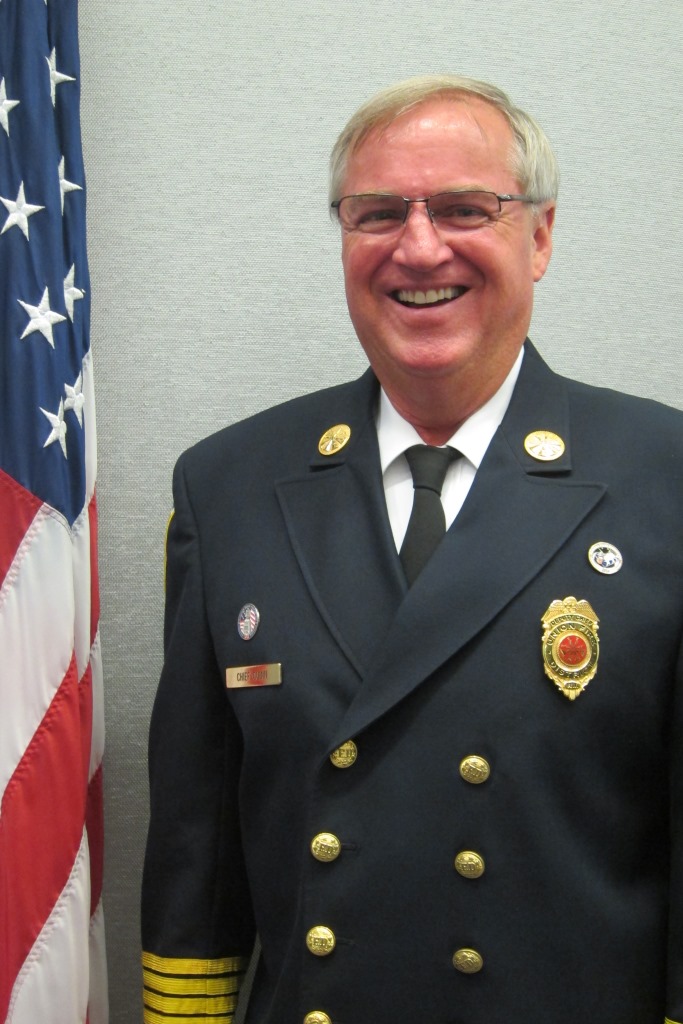 Chief Kevin D. Quinn is Chairman of the National Volunteer Fire Council (NVFC). He recently retired as a Deputy Chief of the Union Fire District in South Kingstown, RI, and has returned to where he began in the volunteer fire service – actively responding to fires and alarms with his original Station #3 of the Union Fire District. He is a past-President of the Rhode Island State Firemen's League, Rhode Island State Advocate of the National Fallen Firefighters Foundation's Everyone Goes Home-Courage to Be Safe Program, member of the Foundation's Rhode Island Local Assistance State Team, member of the Hope Valley HazMat team, and member of numerous federal, state, and local exercise design management teams. He holds a Master of Science in Counseling and Educational Psychology and a Master of Science in Education.