Support Your Lung Health
October 27, 2015
This week is Respiratory Care Week, with Wednesday designated Lung Health Day. The event is designed to help raise awareness for improving lung health around the word. Lung health remains a focus in November, which serves as Lung Cancer Awareness Month as well as contains the Great American Smokeout on November 19.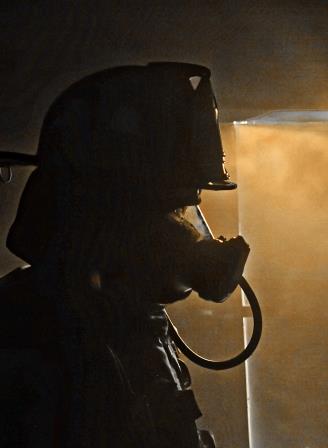 Photo courtesy of Lauralee Veitch
Lung health is especially critical for members of the fire and emergency services. Firefighters are at greater risk of inhaling carcinogens that could result in life threatening or life altering lung diseases such as cancer, emphysema, and COPD. Full and proper use of PPE and SCBA during response and overhaul are critical components in protecting yourself against these threats. Since carcinogens cling to materials, proper cleaning and storage of gear is also necessary to prevent long-term illness. Lifestyle choices such as smoking put you at additional risk – so if you smoke, take steps to quit.
Here are some resources to help you focus on lung health and disease prevention: