Stay Safe with the NVFC's New PPE Video Series
January 26, 2015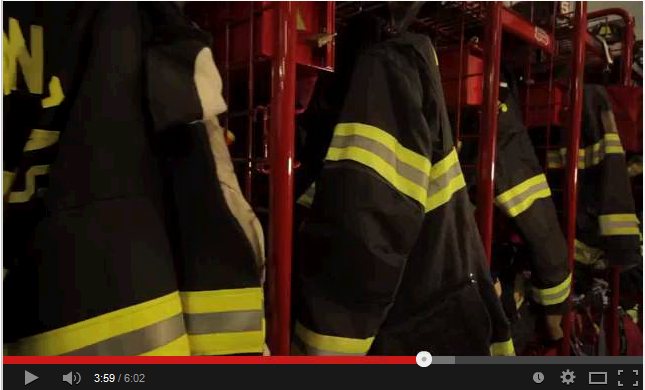 Proper usage and maintenance of Personal Protective Equipment (PPE) is critical in keeping you safe from many of the hazards of firefighting. The National Volunteer Fire Council (NVFC), through a Fire Prevention and Safety grant, has created six short videos on PPE to help you effectively protect yourself and your fellow firefighters.
The video series provides quick, simple tips and ideas for cleaning, maintaining, replacing, and funding PPE, with a goal of reducing firefighter injury, illness, and death due to improper use of PPE. All six videos are now available on the NVFC's YouTube channel and on the Equipment Resources page of our web site.
NVFC partners donated time and expertise to help produce the videos. The tips and information included in each video are provided by industry experts from a wide array of backgrounds. The videos in the series include:

The Importance of PPE During Overhaul – Chief Brett Bowman, Manassas (VA) Fire Department
Guidelines for Cleaning Your PPE – Pat Freeman, Technical Services Manager, Globe Manufacturing Company
When and Why to Replace Your PPE – Pat Freeman, Globe Manufacturing Company
Protective Clothing and Equipment Standards – Dave Trebisacci, Public Fire Protection Division, National Fire Protection Association
Securing Grants for PPE – Jerry Brant, Senior Grant Consultant and Grant Writer, FireGrantsHelp.com
New Regulatory Standards for PPE – Josh Burnheimer, Marketing Program Manager, Scott Safety

The videos are the newest resource supplementing the NVFC's Volunteer Firefighter Health and Safety Priorities. Set forth in a series of B.E.S.T. Practices for the volunteer fire and emergency services, the priorities are divided into four main focus areas: Behavior, Equipment, Standards and Codes, and Training. These B.E.S.T. practices include providing and requiring the proper use of full PPE and maintaining all equipment based on established safety recommendations.
Whether you are a veteran department leader or a new recruit, the videos offer tips for enhancing safety and keeping PPE ready for the next call. View the videos today and share them with your department members.