Shifting the Emergency Services Safety Culture
April 14, 2015
Source: EMR-ISAC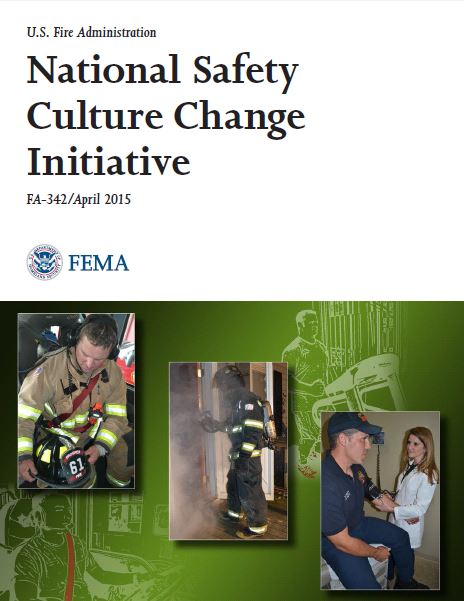 Organizational culture is repeatedly held up as a "major contributor to the fatal trend in firefighter health and safety" in this country. Reducing firefighter injuries and fatalities can be done with changes to leadership, accountability, and personal responsibility which do not diminish the positive traits of the fire service and ulti¬mately support the main goals of life safety and protecting property.
The U.S. Fire Administration and the International Association of Fire Chiefs, in partnership with a Working Group including the National Volunteer Fire Council, have released a new report "National Safety Culture Change Initiative" looking at the cultural aspects contributing to occupation¬al illnesses, injuries, and fatalities of the fire and emergency services. This report specifically supports several of the "16 Firefighter Life Safety Initiatives" developed by the National Fallen Firefighters Foundation.
The report looks at organizational and individual behaviors that positively or neg¬atively affect health and safety and focuses on ways to change unsafe practices. Many safety programs focus on technology while less stress is put on cultural changes. Understanding what drives unsafe behaviors is key to figuring out how to make people receptive to change.
One of the areas identified as needing work is individual responsibility. This in¬cludes not only performing the duties and tasks assigned to you effectively, but also ensuring you are healthy enough to do the job, and that you are doing it safely for your sake and the sake of those relying on you.
The theme of this year's International Fire/EMS Safety and Health Week focuses on Creating a Culture of Safety in the community, department, and for the individual. Find additional resources on the Safety and Health Week web site.