SERVE Act Introduced in House; Provides $1,000 Tax Credit for Volunteer Fire/EMS
May 30, 2015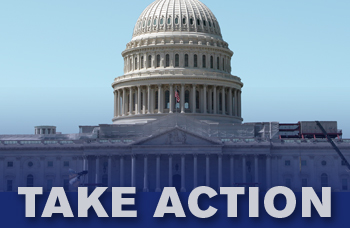 On May 21, Representative Richard Hanna (R-NY) along with a bi-partisan group of original co-sponsors introduced the Supporting Emergency Responder Volunteer Efforts (SERVE) Act (H.R. 2535), which would create a $1,000 income tax credit "for individuals who are bona fide volunteer members of volunteer firefighting and emergency medical service organizations." The SERVE Act is designed to help local volunteer emergency services agencies recruit and retain personnel.
"I'd like to thank Representative Hanna for introducing this important legislation," said NVFC Chairman Kevin D. Quinn. "Volunteer emergency services professionals donate hundreds of hours of their time every year training and responding. The services provided annually by volunteer firefighters alone are worth approximately $140 billion. By providing a financial incentive for people to volunteer the SERVE Act will boost local efforts to recruit and retain volunteer personnel, improving public safety in thousands of communities across the country while building national preparedness capabilities."
According to the National Fire Protection Association (NFPA) there are 786,150 volunteer firefighters serving in 27,575 fire departments across the country, including 19,807 fire departments staffed only by volunteers. With training and certification requirements rising along with public demand for services, many volunteer emergency response agencies are struggling to recruit and retain enough personnel, particularly in very rural areas. For instance, according to the NFPA's annual Fire Department Profile reports, since 2000 there has been a 14.9 percent drop in the number of firefighters under the age of 40 in communities with 2,500 or fewer residents.
Use the NVFC's Engage Action Center to contact your U.S. Representative to ask them to co-sponsor H.R. 2535.