September is National Preparedness Month
September 1, 2020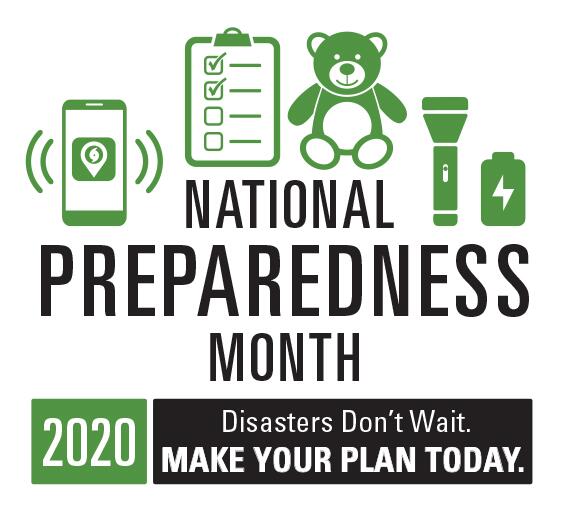 National Preparedness Month occurs each September to help communities plan for disasters that may come up throughout the year. This year's theme is "Disasters Don't Wait – Make Your Plan Today." 2020 has proven how important it is to be ready for any disaster, even those that are unexpected. Use this month to make sure your department is ready to respond to all types of emergencies.
An article in the National Volunteer Fire Council's (NVFC) latest issue of Firefighter Strong explains the importance of adopting an all-hazards approach to fire department planning. Read the article on pages 8-9 here. You can also find resources to help your department with the ongoing pandemic response here.
In addition, utilize these resource from the NVFC to make sure you and your department are prepared now and in the future.
Join the NVFC and get access to additional benefits that can help you be personally prepared for the unexpected, including a $10,000 accidental death and dismemberment policy, eligibility to join the FASNY Federal Credit Union, eligibility to apply for the Volunteer Firefighter Support Fund, special options for critical illness coverage and home and auto insurance, and much more. You'll also get access to the NVFC's online community, Volunteer Voices, where you can connect with other responders from across the country to get advice, tips, and best practices to help strengthen and prepare your department.