Organizing Community Preparedness Activities
August 18, 2015
Source: FEMA Individual and Community Preparedness e-Brief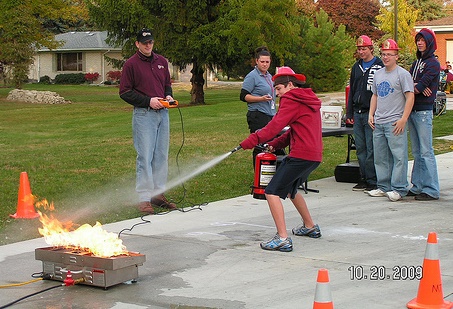 Photo courtesy of
Macomb Township (MI) Fire Corps
We all have a role in preparing our communities for disasters, and organizing a community preparedness activity is one way to get started. With National Preparedness Month in September, and the next PrepareAthon! National Day of Action September 30, now is a great time to plan a community preparedness activity.
The Ready Campaign
identifies five steps along with valuable resources for making your community safer, more resilient, and better prepared:
Identify Local Partners. Look for programs that are already doing good work such as Citizen Corps Councils and Community Emergency Response Teams.
Build a Team. Citizen Corps Council meetings are a valuable tactic for recruiting volunteers.
Set Goals. Clear goals helps increase accountability.
Serve Your Community. Find out what your community is doing to prepare for emergencies.
Celebrate Success. Thank your volunteers after every event, and encourage them to sign up for the next activity.
Find
more information
about each of these steps and start planning When you complete your preparedness activity, be sure to
add it
to the
America's PrepareAthon!
web site so members of your team can be counted as participants in this national grassroots campaign for action to get people better prepared for emergencies.