NVFC Representative Appointed to FirstNet's Public Safety Advisory Committee
September 15, 2015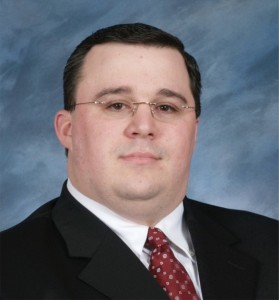 On September 4, Chief C. Reid Vaughan was appointed to the FirstNet Public Safety Advisory Committee (PSAC) by FirstNet Chair Sue Swenson. The appointment of Chief Vaughan, who is the National Volunteer Fire Council's (NVFC) Alternate Director from Alabama and Chair of the NVFC's Radio/Wireless Committee, runs through February 2017.
FirstNet's mission is to build, operate, and maintain the first high-speed, nationwide wireless broadband network dedicated to public safety. FirstNet will provide a single interoperable platform for emergency and daily public safety communications.
PSAC members represent all disciplines of public safety as well as state, territorial, tribal, and local governments. The mission of PSAC is to assist FirstNet in carrying out its duties and responsibilities. Specifically, the PSAC:
Offers FirstNet guidance, information, and subject matter expertise from a public safety perspective to ensure that user needs, requirements, and public safety operational capabilities are included in the network.
Provides subject matter expertise on concepts (e.g., policies, procedures, technologies, operational methods) developed by FirstNet.
Advises FirstNet through the creation of initial documents, plans, or reports related to the build-out, deployment, and operation of a nationwide public safety broadband network.
Conducts regular meetings to remain informed and up to date on FirstNet's progress.
"I am very excited for this opportunity," said Chief Vaughan. "There are approximately one million volunteer firefighters and EMTs in the United States and it is absolutely critical that the issues they are dealing with are understood and addressed by FirstNet as it develops the public safety nationwide wireless broadband network. I look forward to advocating for the interests of the volunteer emergency services community on the PSAC and working to help FirstNet build a fantastic communications network that helps all of our nation's emergency responders."