NVFC Receives Top ASAE Honors for its Share the Load Program
June 30, 2015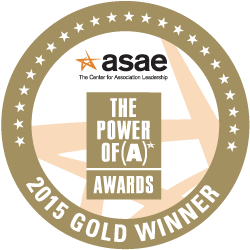 The National Volunteer Fire Council (NVFC) earned a 2015 ASAE Power of A Gold Award for its Share the Load program, a behavioral health program for firefighters, EMTs, and their families. The program features tools and resources to help individuals and departments address behavioral health, including the toll-free 24/7 Fire/EMS Helpline that first responders can call to seek immediate help for themselves or a colleague for issues such as depression, substance abuse, suicidal thoughts, stress, or other life challenges.
Share the Load is designed to help firefighters and EMS providers who face an increased risk of many behavioral health concerns such as anxiety, depression, burnout, post-traumatic stress disorder, and addiction, among others. This program provides a support system that is readily accessible with people who are qualified and understand their special circumstances. Callers to the Fire/EMS Helpline, which is run by American Addiction Centers, reach a person who is a first responder themselves or has been trained by first responders, and can relate to the caller like nobody else can.
"Congratulations to NVFC for helping make the world a better place," said Hugh "Mac" Cannon, MPA, CAE, Executive Director of ACEC of Metropolitan Washington, and chair of the Power of A Awards Judging Committee. "Their program exemplifies how associations make a difference every day – not just to the industry or profession they represent, but to society at large."
Share the Load has received support from numerous state and national fire and emergency service associations in disseminating the Helpline number and other educational information and resources, including copies of the Helpline poster and a booklet for families titled What to Expect: A Guide for Family Members of Volunteer Firefighters. The cornerstone of the program, the toll-free Helpline, averaged over 100 calls per month in 2014 – over 1,200 callers in that year alone who may not have reached out for help otherwise.
"First responders are faced with very unique emotional needs. Unfortunately, many in the fire service find it difficult to talk openly about the behavioral health issues that they or a close colleague may be experiencing," said NVFC Chairman Kevin D. Quinn. "The NVFC made a conscious decision to face the behavioral health challenges plaguing its members head-on – bringing them into conversation, drawing attention to the issue, and providing a solution through training, resources, and the toll-free Helpline."
The NVFC also received a Power of A Gold Award in 2011 of its National Junior Firefighter Program, which helps departments foster the next generation of first responders through youth involvement.
ASAE's Power of A Awards, the association industry's highest honor, recognize the association community's valuable contributions on the local, national, and global level. The Power of A Awards reward outstanding accomplishments of associations and industry professionals for their efforts to enrich lives, create a competitive workforce, prepare society for the future, drive innovation, and make a better world.