NVFC Receives Grant from Motorola Solutions Foundation
September 15, 2020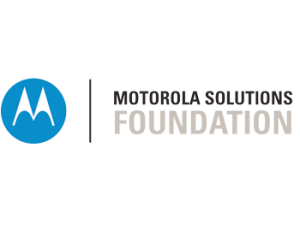 The National Volunteer Fire Council (NVFC) has received a $25,000 grant from the Motorola Solutions Foundation, the charitable arm of Motorola Solutions. Through this grant, the NVFC will be able to provide critical health and safety training to volunteer firefighters and EMS providers.
"We appreciate the Motorola Solutions Foundation's continued support of our health and safety training efforts," said NVFC chair Steve Hirsch. "Training is consistently the most requested resource from our membership, and this grant will enable us to expand our course offerings as well as provide free training to thousands of responders to help them address key health and safety issues and better serve their communities."
The grant will enable the NVFC to create a new course for its Virtual Classroom, offer a selection of existing courses free-of-charge, and hold live virtual training events.
The Motorola Solutions Foundation awards grants each year to organizations, such as the NVFC, that support and advance education initiatives in public safety and technology and engineering. Additionally, the Foundation has a long-standing commitment to supporting programs that benefit underrepresented populations, including females, people of color, people with disabilities, veterans, and others.
"This year, the Foundation's grants will support programs that help millions of students, teachers, first responders, and community members around the globe," said Karem Perez, executive director of the Motorola Solutions Foundation. "We are thrilled to partner with organizations like the NVFC that are actively making a positive difference in their communities."
For additional information on the Motorola Solutions Foundation grants program, visit motorolasolutions.com/foundation.
For more information on the NVFC, visit www.nvfc.org.
About the NVFC
The National Volunteer Fire Council (NVFC) is the leading nonprofit membership association representing the interests of the volunteer fire, EMS, and rescue services. The NVFC serves as the voice of the volunteer in the national arena and provides critical advocacy, resources, programs, and education for first responders across the nation. Learn more at www.nvfc.org.
 About the Motorola Solutions Foundation
The Motorola Solutions Foundation is the charitable and philanthropic arm of Motorola Solutions. With employees located around the globe, Motorola Solutions seeks to benefit the communities where it operates. The Foundation achieves this by making strategic grants, forging strong community partnerships, and fostering innovation. The Motorola Solutions Foundation prioritizes its funding on public safety education, technology & engineering education, disaster relief, and employee volunteerism. For more information on Motorola Solutions corporate and foundation giving, visit www.motorolasolutions.com/foundation.