NVFC Participates in Transportation and Public Safety Summit
July 16, 2012
Forty top public safety and transportation national leaders, including representatives from the National Volunteer Fire Council (NVFC), participated in the Executive Summit on Transportation and Public Safety held on June 26-27. The Summit was hosted by the Federal Highway Administration (FHA) and was held at the U.S. Department of Transportation headquarters in Washington, DC.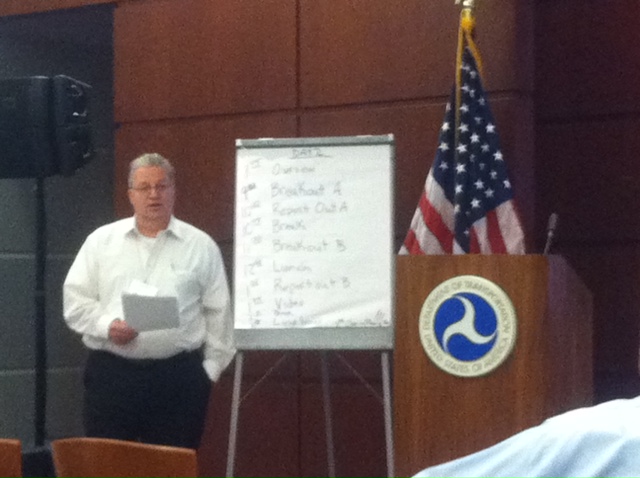 NVFC

Washington Director

T.J

.

Nedrow
Senior-level executives from the fields of transportation, fire/rescue, the emergency medical services, and law enforcement met to discuss and develop strategies for advancing the culture of Traffic Incident Management (TIM) throughout the country. The group tackled challenges and looked at innovative solutions to help enhance TIM policies and procedures, state/local legislation, outreach, and training. They also worked to create a long-term vision for effective and efficient multi-discipline TIM programs that are fully institutionalized and sustained as a core transportation and public safety mission across the U.S.
NVFC Executive Director Heather Schafer spoke on a panel regarding TIM and outlined the volunteer fire services' perspective. NVFC Washington Director T.J. Nedrow led a breakout group.