NVFC Mourns Passing of MA Director Mike Bird
October 22, 2019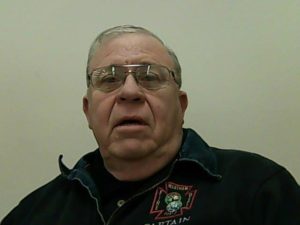 Longtime National Volunteer Fire Council (NVFC) board member Mike Bird passed away on October 8. He served as a director from Massachusetts for 26 years and was a dedicated leader in the fire service at the local, state, national, and international level.
"We mourn the loss of our friend and respected colleague Mike Bird," said NVFC Chair Steve Hirsch. "Mike was a passionate advocate for the fire service and for the NVFC, and his legacy and contributions will live on. Our thoughts and prayers are with Mike's family and friends at this difficult time. He will be greatly missed by us all."
Bird served on many NVFC committees over the years, including the Executive Committee and Nominating Committee. He also chaired the Bylaws Committee and International Relations Committee. He worked tirelessly to increase NVFC membership and to advance firefighter training nationally and internationally.
Bird's lifelong passion was the fire service. He was a Captain (retired) with the Wareham Fire Department, a founding member of the Massachusetts Call/Volunteer Firefighters Association, and a founding member/president of the New England Volunteer Fire & EMS Coalition.
In addition to his many contributions to the fire service, Bird was self-employed as a manufacturer's rep and later served as a police dispatcher. He was a charter member of the Knights of Columbus Vincent A. O'Brien Council #5254 and a founder of Wareham Youth Soccer. He is survived by his wife, Kathleen, four children, and seven grandchildren.