NVFC Members Scott Blake, Laurie Sharp Awarded Columbia Southern University Scholarship
November 5, 2019
Columbia Southern University (CSU) is proud to award scholarships each year to two members of the National Volunteer Fire Council (NVFC). The 2019 recipients are Scott Blake and Laurie Sharp.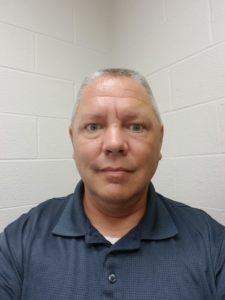 Scott Blake of Moundville, AL, has volunteered with the Englewood-Hulls Volunteer Fire Department in Tuscaloosa since 2004. He hopes to complete his bachelor's degree in fire administration and then begin his master's degree in public administration.
"These degrees will advance my participation in emergency services by opening opportunities to teach larger audiences outside of my present scope," Blake said. "They will also enhance my ability to contribute back to the emergency services community by teaching me advanced skills in oral and written communication, advanced fire and emergency mitigation techniques, and advanced management practices and theories that I will be able to use and teach to others."
Blake currently serves as the department's chaplain, company lieutenant, EMS coordinator, and training officer. He has received many awards throughout his volunteer fire career, including a distinguished service award for his efforts during a tornado outbreak in 2011 and commendation from the governor for work completed after Hurricane Opal in 1994. Blake has also been named Firefighter of the Year four times.
"I believe that an education is the foundation upon which life can be built," he said. "I believe that the training that I can offer because of this scholarship will empower others to save the lives of and prevent the harm of victims and emergency responders everywhere."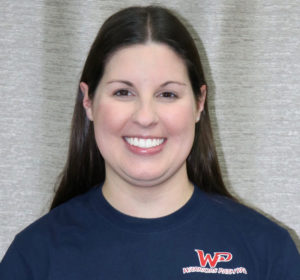 Laurie Sharp of Kingsport, TN, joined the Warriors Path Volunteer Fire Department (VFD) in 2009. With the help of the NVFC scholarship, she plans to pursue a bachelor's degree in fire administration.
Her experience in public service began at the age of 17 when she attended the Citizens Fire Academy at the Kingsport Fire Department. She now serves as deputy chief for her volunteer department and also as a fire inspector for the Tennessee State Fire Marshal.
"I am passionate about serving my community, providing the finest emergency services and training to further advance my skills and knowledge," she said. "The knowledge I will obtain from this degree program will give me the tools I need to better serve my volunteer fire department in leadership and administration."
Sharp is looking forward to the impact she will make after earning her bachelor's degree.
"Upon completion of this program, I will be better prepared to lead and command the firefighters on emergency incidents, develop and implement new vision and business plans for Warriors Path VFD, and expand Warriors Path VFD's fire prevention outreach" she said. "This program will allow me to invest more deeply in the fire and emergency services."
Each scholarship will cover up to 60 credit hours towards one online degree program. This is the eleventh year CSU has offered scholarships to NVFC members. Learn about past recipients here.
To learn more about this scholarship and tuition discounts for NVFC members, visit ColumbiaSouthern.edu/NVFC. Learn more and join the NVFC at NVFC.org/BeYourBest.
About Columbia Southern University
Last year, Columbia Southern University celebrated its 25th anniversary. As an innovator in online education, CSU was established in 1993 to provide an alternative to the traditional university experience. CSU offers online associate, bachelor's, master's and doctoral degrees such as business administration, criminal justice, fire administration and occupational safety and health. Visit ColumbiaSouthern.edu or call (877) 347-6050 to learn more.
About the National Volunteer Fire Council
The (NVFC is the leading nonprofit membership association representing the interests of the volunteer fire, EMS, and rescue services. The NVFC serves as the voice of the volunteer in the national arena and provides invaluable resources, programs, education, and advocacy for first responders across the nation. Learn more at www.nvfc.org.