NVFC Members: Bid on TEEX/ESTI Training in the NVFC Auction!
May 5, 2015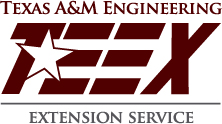 Texas A&M Engineering Extension Service (TEEX) and Emergency Services Training Institute (ETSI) have donated $3,660 worth of training to the NVFC Auction, which benefits the NVFC Foundation. A total of six tuitions are available to the Texas A&M Municipal Fire School being held July 19-24, 2015. Each tuition is valued at $610.
The Municipal Fire School is a premiere training event held each summer on the campus at the TEEX Brayton Fire Training Field in College Station, TX. The week-long fire school features extensive classroom and/or hands-on training provided by highly qualified and experienced instructors. Learn more about the Municipal Fire School and the 2015 schedule
here
.
The items up for auction are tuition only. Those attending the fire school must bring compliant bunker gear with them if they want to participate in any live fire training. Travel and additional expenses and fees are not included. You must be an NVFC member to bid in the NVFC Auction.