NVFC Launches Share the Load: A Support Program for Fire and EMS
May 5, 2014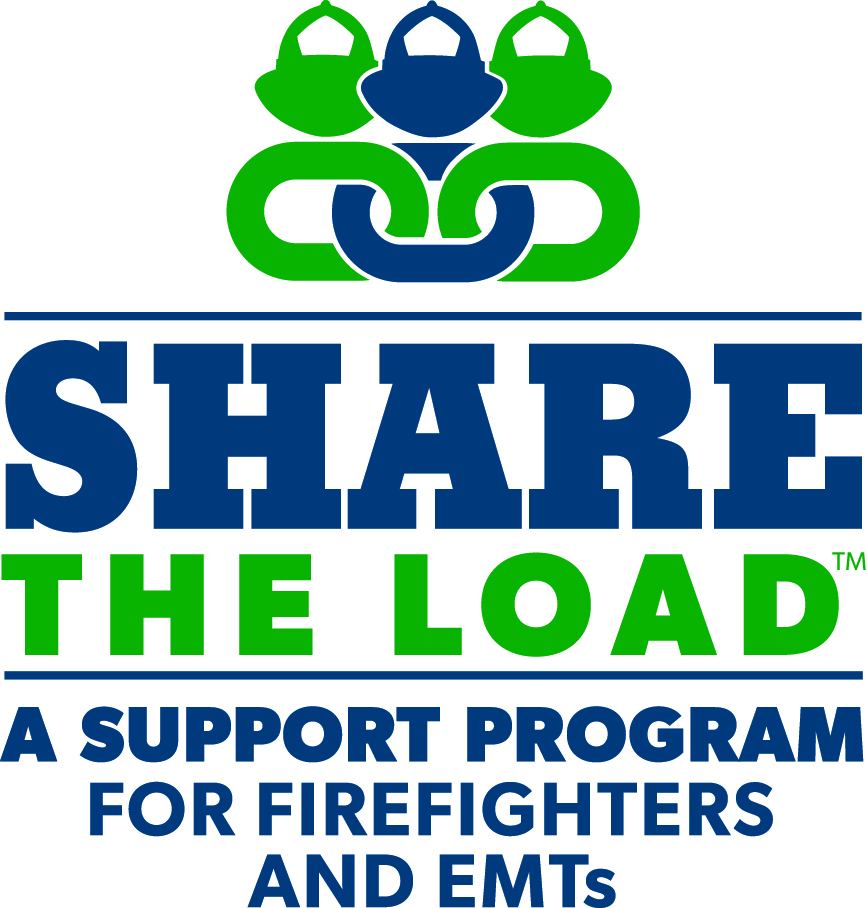 Behavioral health is a subject not often talked about in the fire and emergency services, but it affects every department and first responder in some way. To address the growing need for behavioral health support and resources, the National Volunteer Fire Council (NVFC) has launched Share the Load™, a support program for fire and EMS.
Firefighters and EMTs respond to the worst crises, such as fires, traffic accidents, domestic abuse, shootings, and more. At the same time, they juggle the needs of the department, their families, outside interests, and for volunteers, full-time jobs. Add to that everyday stressors and often poor sleep and fitness patterns. It is easy to see that these factors will impact the behavioral health of many who answer the call.
Unfortunately, many first responders ignore or simply don't address their behavioral health needs. This can lead to serious and life-threatening health concerns, such as depression, chronic stress or anxiety, PTSD, or drug or alcohol addiction. In some cases, unaddressed behavioral health issues can result in suicide – an often preventable tragedy that impacts the entire fire service community.
The NVFC is bringing behavioral health to the forefront of the fire service with the Share the Load program. Through this program, the NVFC is working to break the stigma around behavioral health issues, open up the dialogue in departments, and provide resources departments and emergency personnel can use to prevent tragedy.
The NVFC has partnered with American Addiction Centers to create the Fire/EMS Helpline, a free, confidential helpline available 24 hours a day, 7 days a week to firefighters, EMTs, and their families. The Fire/EMS Helpline can serve as an individual resource, or departments can offer it as an Employee Assistance Program for their members. The helpline was created for first responders by members of the fire service. Callers receive compassionate, non-judgmental support for a variety of behavioral health issues, such as addiction, depression, suicide prevention, stress or anxiety, critical incidents, PTSD, relationship issues, or other issues affecting their work or personal life. The helpline is available at 1-888-731-FIRE (3473), or learn more at www.nvfc.org/help.
Additional components of the Share the Load program include an online resource center of organizations, tools, and trainings available to help individuals and departments address behavioral health issues; a newsletter with tips and information to help first responders take an proactive approach to behavioral health; and outreach materials such as a poster that departments can hang up at the station to remind their members they are not alone and that help is available.
The key to addressing behavioral health is to take action. Those experiencing behavioral health issues are not alone. All first responders can join together to Share the Load in order to overcome these challenges and build a stronger, healthier, more resilient fire service.
Learn more and access resources at www.nvfc.org/help.
About the NVFC
The National Volunteer Fire Council (NVFC) is the leading nonprofit membership association representing the interests of the volunteer fire, EMS, and rescue services. The NVFC serves as the voice of the volunteer in the national arena and provides invaluable tools, resources, training, programs, and advocacy for first responders across the nation.