NVFC Hosts Workshops, Health Screenings at FRI
August 26, 2013
The National Volunteer Fire Council (NVFC) connected with attendees through multiple events at Fire-Rescue International (FRI) in Chicago August 13-17. The NVFC offered a Health and Wellness Advocate Train-the-Trainer Workshop, delivered a Wildland Fire Assessment Program (WFAP) course, and provided resources and free cholesterol screenings at the NVFC trade show booth.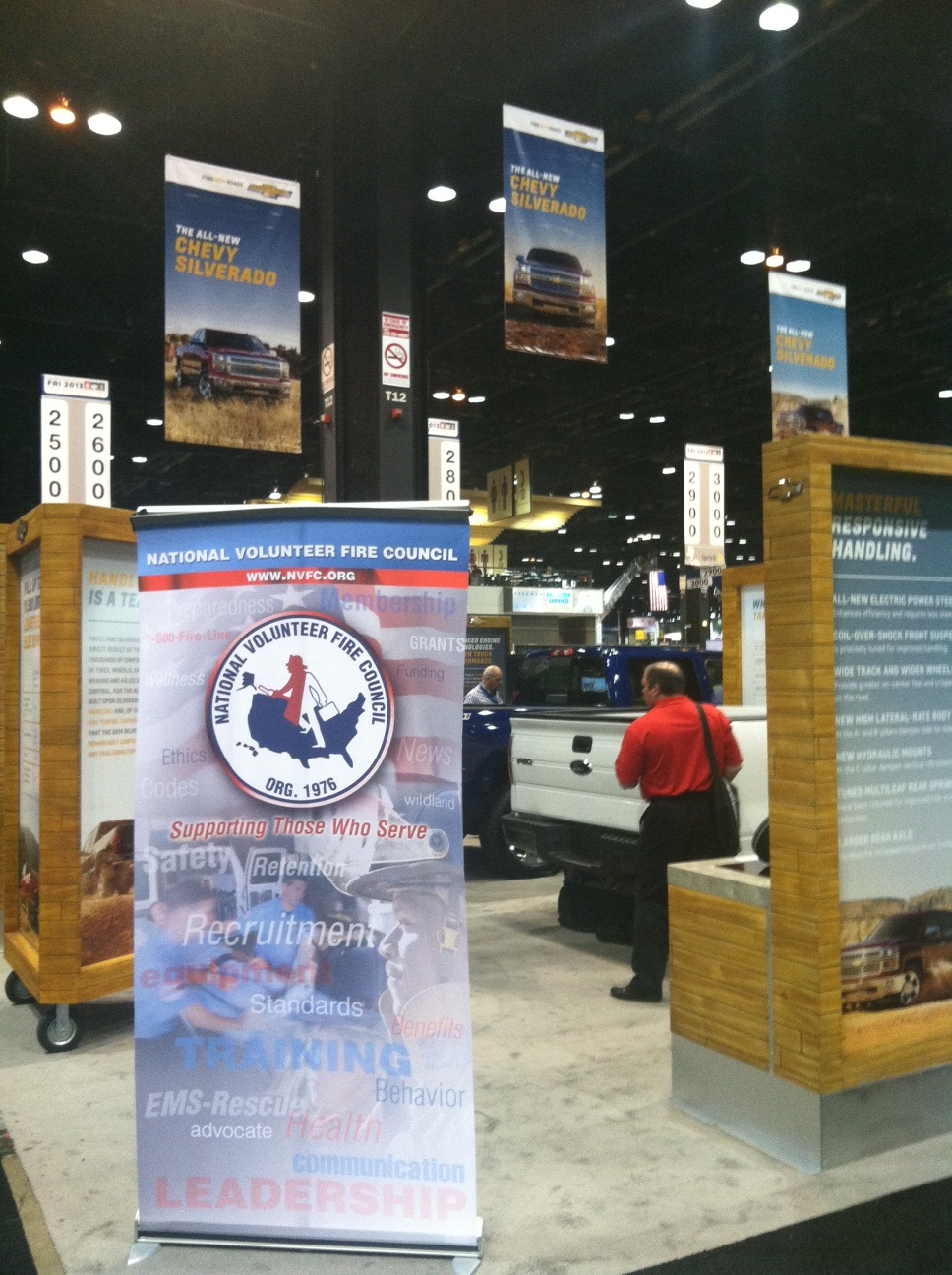 Along with partners Cardioviva and Chevrolet, the NVFC had almost 2,000 square feet of floor space in the FRI exhibit hall. Chevrolet featured their all-new Silverado trucks and distributed information about the partnership with the NVFC and our many resources. Cardioviva was on hand to distribute information about lowering cholesterol. Through their support, the NVFC also offered free cholesterol screenings at the booth.
In addition, the NVFC offered the WFAP course to teach volunteer firefighters how to conduct home assessments in the wildland-urban interface (WUI). WFAP is a joint effort by the U.S. Forest Service and the NVFC and is the first program that specifically prepares volunteer firefighters and non-emergency department volunteers for how to conduct an assessment and what to look for during an assessment, as well as provides departments with the supplemental materials they may need to determine how close they are to becoming a fire-adapted community. Additional WFAP workshops will be held throughout the U.S. in the fall; click here to view schedule or request bringing the course to your location.
Fire service instructors from six states, traveling from as far as Alaska, attended the Health and Wellness Advocate Train-the-Trainer Workshop. The full-day workshop educated instructors on how to deliver the NVFC's popular Health and Wellness Advocate course to firefighters. Thanks to this train-the-trainer, the course will soon be delivered by instructors in Alaska, Delaware, Maine, Minnesota, Oregon, and South Carolina. Are you an instructor who would like to offer the Health and Wellness Advocate course in your state? Sign up for the next train-the-trainer in Ames, IA, on October 10.
Visit the NVFC's web site for upcoming events and in-person training opportunities. Find online trainings and other resources and tools at www.nvfc.org.