NVFC Executive Committee Meets at NFPA Headquarters
August 4, 2014
The National Volunteer Fire Council's (NVFC) Executive Committee met on July 16-17 at the headquarters of the National Fire Protection Association (NFPA) in Quincy, MA. In addition to conducting their annual summer meeting, the NVFC Executive Committee met with NFPA leadership, including President and CEO Jim Pauley, to discuss standards, fire prevention, international connections, and other areas of mutual interest.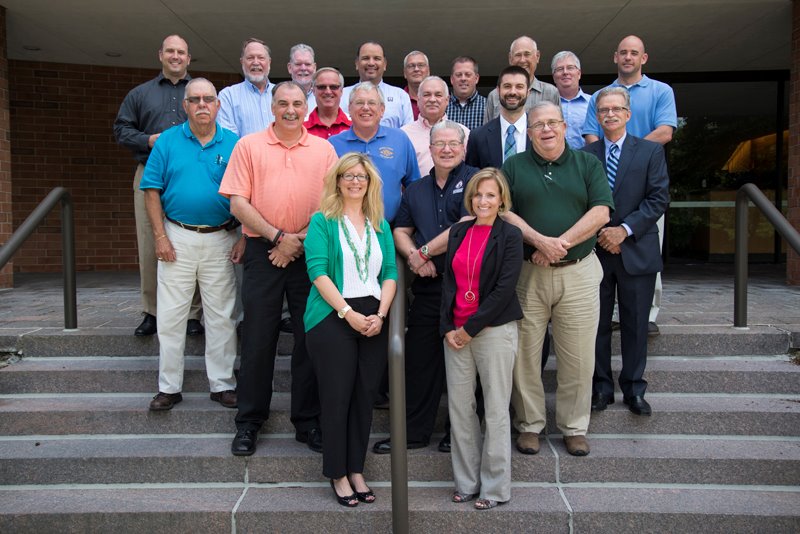 NVFC Executive Committee members and staff with NFPA leadership and staff in front of NFPA headquarters in Quincy, MA.
Back L-R: Chris Farrell, Phil Stittleburg, Tom MCowan, Orlando Hernandez, Steven Sawyer, Ken Holland, Ken Knipper, Ryan Depew, Curt Floyd
Middle L-R: Allen Metheny, Bob Timko, Kevin Quinn, Steve Hirsch, Jeff Cash, T.J. Nedrow, Dave Finger, Mike Bird, Ken Willette
Front L-R: Heather Schafer and Sarah Lee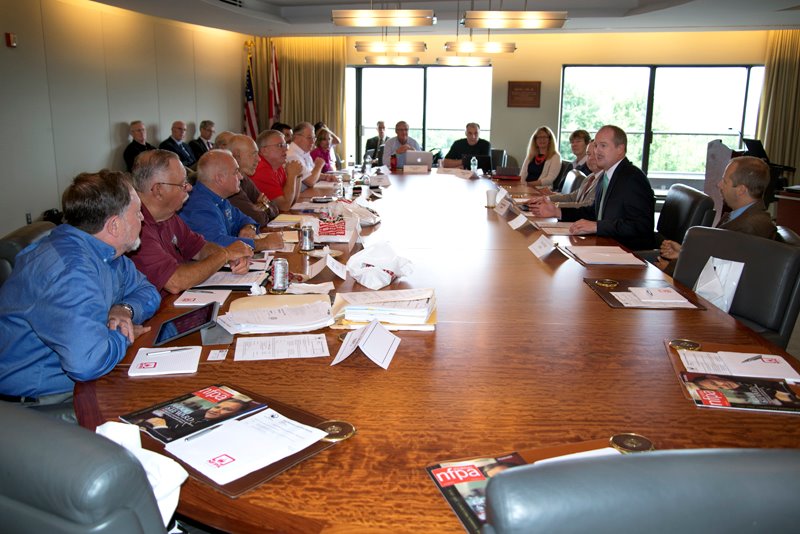 The NVFC Executive Committee meeting included discussion with NFPA leadership on partnerships, opportunities, and areas of mutual interest.