NVFC Fall Meeting 2022

Skip to: Agenda | Training | Special Activities | Registration | Meeting Location | Accommodations | Airport | Meeting Host | Questions | Meeting Sponsors
Please join the National Volunteer Fire Council (NVFC) for its annual fall board meeting as Council leadership, state fire service association representatives and corporate members and partners come together in unity * with passion * and to progress the mission of supporting volunteer fire, EMS, and rescue personnel.
There will be plenty of networking, discussion, sharing successes, and getting down to the nuts and bolts of business.
NVFC Fall Board Meeting
October 26-28, 2022
Wilmington Convention Center
Wilmington, NC
AGENDA
Meeting Overview
DAY 1:  Wednesday, October 26 – Registration and Training
| | |
| --- | --- |
| 8:00am | Morning walk |
| 10:00am-4:00pm | Check-in, registration, gathering room open |
| 10:30am-11:30pm | Executive Committee Meeting |
| 11:30am-1:00pm | Break with lunch on your own |
| 1:00pm-2:30pm | Training #1: Junior Firefighter Program – The Future of Your Department |
| 2:30pm-2:45pm | Afternoon break sponsored by California Casualty |
| 2:45pm-4:00pm | Training #2: Leadership Success Defined |
| 5:00pm-6:30pm | Welcome Reception hosted by NCSFA |
| 6:30pm | Dinner on your own |
DAY 2: Thursday, October 27 – Kick Off, Opening Session, Committee Meetings, Dinner, Auction

| | |
| --- | --- |
| 7:00am-5:00pm | Registration |
| 7:00am-7:45am | Breakfast sponsored by OnStar |
| 8:00am-9:30am | Opening General Session |
| 9:30am-9:45am | Break |
| 9:45am-11:00am | Health, Safety, and Training Committee Meeting |
| 11:00am-11:15am | Break sponsored by Columbia Southern University |
| 11:15am-12:15pm | Legislative Committee Meeting |
| 12:30pm-1:30pm | Chair's Lunch sponsored by Clarion Fire & Rescue Group |
| 1:30pm-2:30pm | Recruitment & Retention Committee Meeting |
| 2:30pm-2:45pm | Afternoon break sponsored by Lincoln Financial Group |
| 2:45pm-3:45pm | Volunteer Advocacy Committee Meeting |
| 2:45pm-4:15pm | EMS/Rescue Section Meeting |
| 6:00pm-7:30pm | Dinner hosted by NCSFA |
| 8:00pm-10:00pm | NVFC Auction sponsored by ESIP |
DAY 3: Friday, October 28 – Committee Meetings, General Session with Committee Report Outs, Closing
| | |
| --- | --- |
| 6:00am-6:45am | Morning Walk |
| 7:00am-7:45am | Breakfast sponsored by FirstNet |
| 7:00am-5:00pm | Gathering Room open |
| 8:00am-9:30am | Standards and Codes Committee Meeting |
| 9:30am-9:45am | Break sponsored by NFPA |
| 9:45am-11:15am | Wildland Committee Meeting |
| 11:15am-11:30am | Break sponsored by Provident |
| 11:30am-12:30pm | Nominating Committee Meeting |
| 12:45pm-1:45pm | Networking Lunch |
| 1:45pm-3:30pm | General Session with Closing |
| 3:30pm | Adjourn |
The agenda gets updated periodically. Click here for the most current schedule.
TRAINING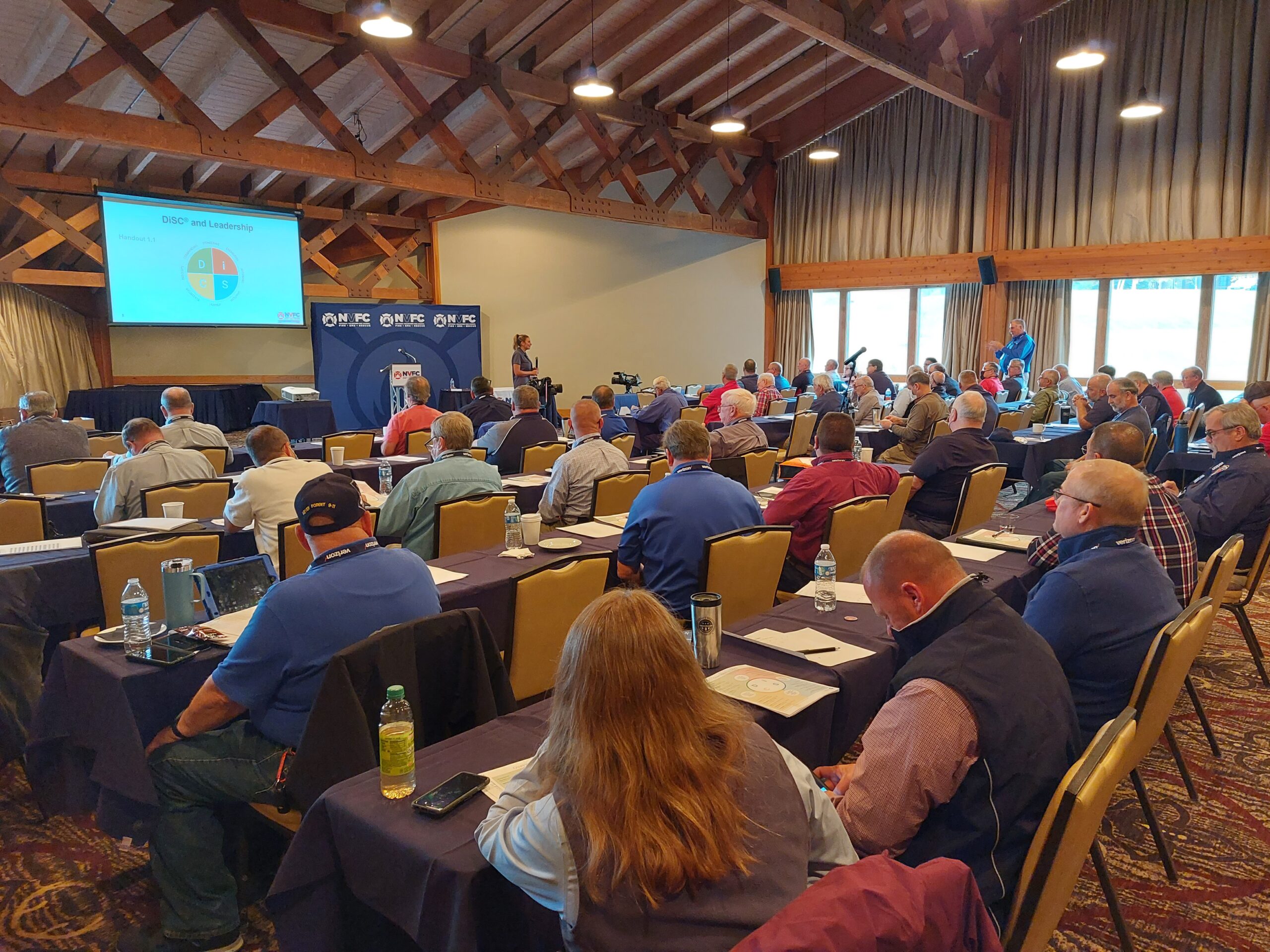 Junior Firefighter Program: The Future of Your Department
Wednesday, Oct. 26
1:00 – 2:30 pm
This session will give an overview of the NVFC's National Junior Firefighter Program, why a department needs a junior program, steps to starting a junior program, generational differences, keeping juniors engaged and offering resources for the class to use and refer to. It will also provide some real-life successes and failures with the junior program at the Cherryville Fire Department and some challenges North Carolina has faced in allowing juniors to participate.
Leadership Success Defined
Wednesday, Oct. 26
2:45 – 4:00 pm
What does it take to be a confident leader? It's more than a position. This session will give an overview of the ingredients for leadership success. It also discusses leadership with a focus on life lessons. This will be an interactive course with discussion, questions, answers, and scenario-based challenges. This class is designed for all levels of emergency services personnel, with an emphasis on lieutenant and above and especially new leaders and potential leaders. Each attendee will take away tools and concepts to improve their leadership role within their individual organization.
Instructors
Chief Jeff Cash (Ret.), President, Bucket Brigade Consulting, LLC
Chief Quentin Cash, Assistant Chief of Training & Safety, Cherryville (NC) Fire Department
About Your Instructors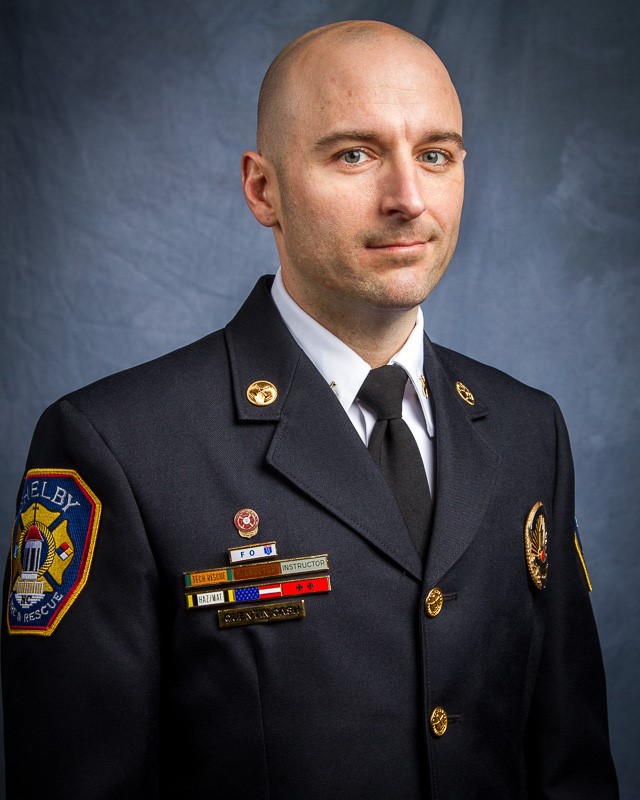 Quentin "Q" Cash has been in the fire service since 1995, starting as a junior volunteer firefighter and currently serving as assistant chief of training and safety with the Cherryville Fire Department in Cherryville, NC. He began as a career firefighter with the City of Shelby in 2005, where he currently holds the rank of battalion chief of operations over C-Platoon since 2015. Chief Cash holds a master's of business administration from Columbia Southern University, a bachelor's of science degree in political science concentrating in town, city, and county management from Appalachian State University, and an associate's degree in fire protection technology from Cleveland Community College. He received the NC State Firefighters' Association Firefighter of the Year in 2015, NC Association of Fire Chief's Volunteer Officer of the Year in 2019, and he was awarded his Chief Fire Officer Designation by the Center for Public Safety Excellence in 2019.
Chief Cash currently serves as past president on the Executive Board of the North Carolina State Firefighters' Association, on the board of directors for the Cleveland County United Way, as well as serving as co-chair for the City of Shelby's United Way Campaign.
Q currently resides in Ranlo with his lovely bride Erin Howle Cash, and they enjoy traveling around the country and the Caribbean together.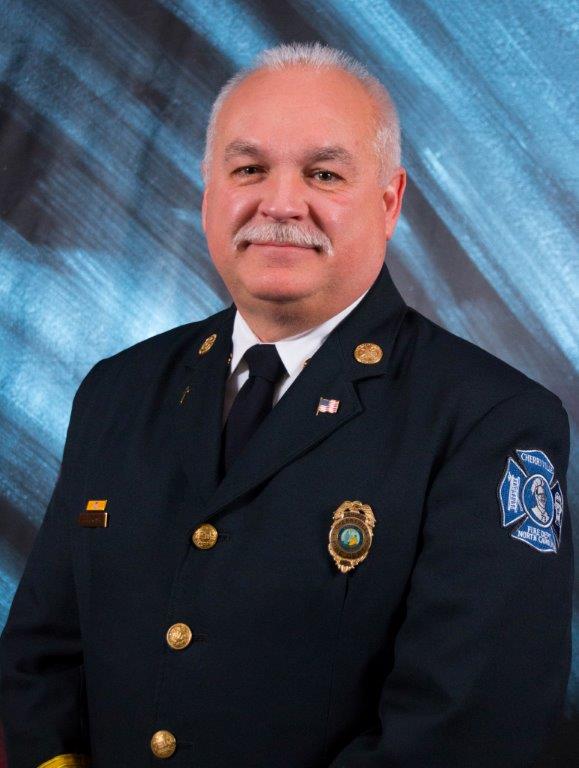 Retired Fire Chief Jeff Cash is a 43-year veteran of the fire service. He still volunteers, runs calls, and fills in at the Cherryville Fire Department. He is a past president of the NC State Firefighters' Association. He is a recipient of numerous leadership awards, including the James Monihan Leadership Award and the John Buckman Leadership Award. He still carries certifications in the majority of NC fire and EMS programs. Chief Cash holds a degree in fire protection administration. He is a former NCSFA Firefighter of the Year, the NCAFC Fire Chief of the Year, NC Society of Fire Service Instructors Instructor of the Year, among other awards and recognitions. Chief Cash serves on the board of CaroMont Healthcare System as the executive board's vice chair. He is the president of Bucket Brigade Consulting, LLC, which is a family business. He serves as the state training director for VFIS of North Carolina. He is also employed by Speedway Motorsports, LLC, which owns eleven racetracks. He has served the NVFC as board member, executive committee member, and secretary/treasurer for over 25 years.
One of his proudest achievements is being awarded "The Order of the Long Leaf Pine Society" from North Carolina Governor Roy Cooper. This award is for persons who have made significant contributions to the state and their community through their exemplary service and exceptional accomplishments. Persons named to The Order become North Carolina Ambassadors with their names and award dates recorded on a roster maintained by The Order of the Long Leaf Pine Society.
He is married to Cynthia and they have two sons and daughters-in-law, Chad/Heidi and Quentin/Erin. They reside in Cherryville, NC. They are members of the First Baptist Church in Cherryville. They were involved with Little League Baseball for over 30 years. Jeff and Cynthia enjoy traveling, going to NASCAR races, and the Atlanta Braves.
SPECIAL ACTIVITIES
Golf
Tuesday, Oct. 25
All are welcome to join in a friendly golf game at a nearby course. Additional fees apply and more information to come. Be sure to check off "golf" on the registration form to stay informed indicate your interest.
Welcome Reception
Hosted by NCSFA
Wednesday, Oct. 26
Embassy Suites by Hilton Wilmington Riverwalk
5:00 – 6:30 pm
Join the North Carolina State Firefighters' Association for the opening social event. Say hello to long-time friends and introduce yourself to those who are new. Light refreshments will be served along with a cash bar.
Afterwards enjoy dinner on your own or with friends at the hotel restaurant or take a stroll along the Riverwalk to find a restaurant in historic Wilmington.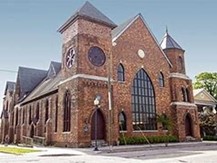 NCSFA Dinner
Thursday, Oct. 27
6:00 – ~8:00 pm
Brooklyn Arts Center
Enjoy a traditional seafood boil hosted by the North Carolina State Firefighters Association. This catered dinner will be a crowd pleaser (chicken also available) and will be served up at the beautiful Brooklyn Arts Center. Transportation will be provided.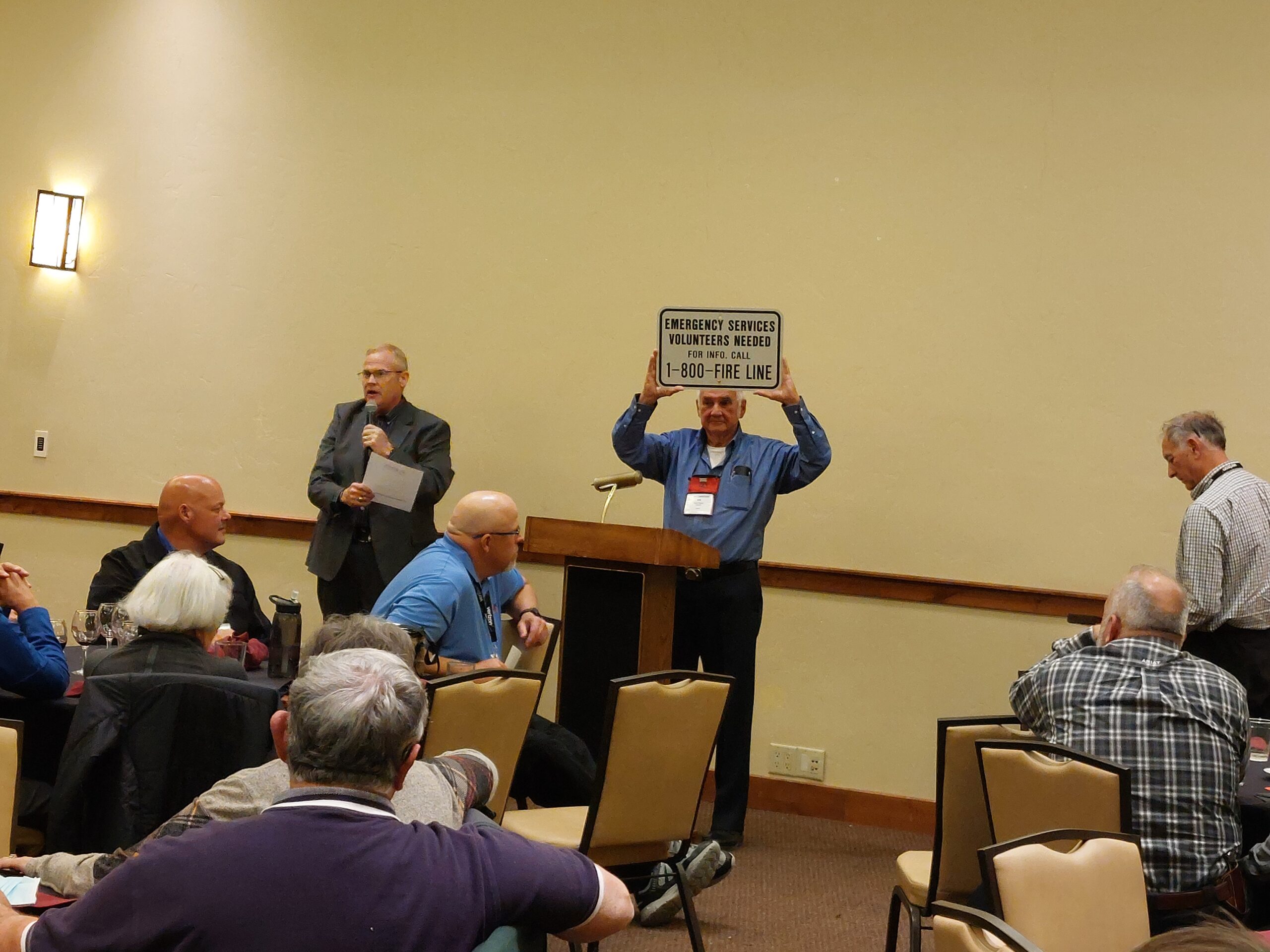 NVFC Health & Safety Fund Auction
Sponsored by ESIP
Thursday, Oct. 27
~8:30 – 10:00 pm
Wilmington Convention Center
Join in the fun while raising funds for health and safety initiatives with the NVFC Auction. Bring your items and bid on others!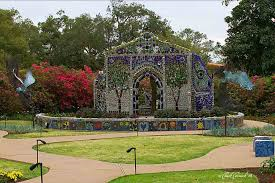 Spouse | Non-Meeting Guest Program
Hosted by NCSFA
Tuesday Golf – More information to come.
Wednesday Airlie Gardens – Take a one-and-a-half-hour walking tour of the beautiful and historical gardens. Shuttle in the gardens is available if needed. Transportation provided.
Thursday Bellamy Mansion and Luncheon – Step back in history with a tour of Bellamy Mansion. This 10,000-square-foot home has 20 rooms and was built by many skilled enslaved and free black artisans. The five mansion floors and two slave quarter floors are only accessible by stairs.
Friday Carriage Ride – Enjoy historic Wilmington in one of the quaint, relaxing horse-drawn carriages.
Please pre-register for activities during registration. Additional details will be posted and announced in director communications. Final times and pick up locations will be posted in the final agenda.
REGISTRATION
Early Bird Pricing (through Sept. 25)*
Director
$225
State Association Representative
$225
Spouse/Guest
$75
Registration (after Sept. 25)
Director
$350
State Association Representative
$350
Spouse/Guest
$125
Corporate Members
Pricing for corporate members is based on membership and meeting sponsorship level. Please register and if there is a fee, the NVFC will contact you.
Purchase Orders and Invoices
Need an invoice? Please contact Lorraine Higgins at lorraine@nvfc.org.
*Payment must be received by the early bird deadline in order to get the discount.
Cancellations: All cancellations will be subject to a $50 administrative fee. Cancellations must be sent in writing via e-mail to nvfcoffice@nvfc.org by Oct. 12, 2022, to receive a refund. Telephone cancellations will not be accepted. Substitutions will be allowed in the event the registrant is unable to attend – and telephone substitutions will be permitted. Extenuating circumstances will be reviewed on a case-by-case basis with written request received no later than Nov. 4, 2022. Refunds are not available for "no shows."
MEETING LOCATION
All meetings, Thursday breakfast, and NVFC auction are held at the convention center, which is next to the Embassy Suites Wilmington Riverfront hotel.
Wilmington Convention Center
10 Convention Center Dr.
Wilmington, NC 28401
ACCOMMODATIONS
Embassy Suites by Hilton Wilmington Riverfront
9 Estell Lee Place
Wilmington, NC 28401
Embassy Suites by Hilton Wilmington Riverfront, NC Hotel
Group Discount Deadline: Sept. 25, 2022
Standard View: $169 (plus 7% state tax & 6% county occupancy tax/night)
Riverview: $189 (plus state and occupancy tax/night)
Connected to the Wilmington Convention Center
Offers 2-room suites with separate living area
Complimentary made-to-order breakfast
Complimentary 2-hour manager's evening reception
Amenities include: Indoor pool, fitness center, Steam Restaurant with terrace dining, mini-bar, refrigerator/microwave, paid valet parking ($22/night) or self parking ($16/night) in reserved paid guest parking spaces in connected garage
All reservations require a first night room deposit with a major credit card. Cancelations can be made up to 72 hours prior to arrival. Cancelations within 72 hours of arrival will incur 100% of the first night's room rate plus tax and charged to individual's credit card.
Check in: 4:00 pm
Check out: 11:00 am
SOLD OUT
We are monitoring the situation and working with other nearby hotels. Please contact Meg Goldberg (meg@nvfc.org) with your preferred arrival and departure dates.
AIRPORT
Wilmington International Airport (ILM)
Wilmington International Airport – Fly ILM
American, Avelo, Delta, and United partners
4 miles from Embassy Suites Riverfront
~$10 share ride fee to/from airport
MEETING HOST

QUESTIONS
Have a question or would like to learn more about the board meeting? Contact event planner Meg Goldberg meg@nvfc.org or 202-887-5700 ext. 117.
MEETING SPONSORS
We could not do it without the support of our meeting sponsors and partners. Thank you!
Interested in sponsoring? Meeting sponsorships are a great way to network with the NVFC leadership – leaders in 47 state fire service associations. This is your opportunity to interact, build relationships, and engage. Sponsorships include breaks, speaking opportunity with a sponsored lunch, visibility as technology sponsor and more. Contact Meg Goldberg at meg@nvfc.org or 202.887.5700 ext.117.​
Established in 1975, the Anheuser-Busch Foundation focuses on supporting organizations that help individuals and communities thrive. The Foundation contributes to countless community organizations every year in support of disaster preparedness and relief, economic development, education, environmental sustainability, military personnel and responsible drinking. Anheuser-Busch and its foundation are united by an unwavering commitment to supporting the communities that they call home and over the last 30 years, Anheuser-Busch and the Anheuser-Busch Foundation have donated more than $600 million to charitable organizations across the country. For more information, visit www.anheuser-busch.com.
Buxus is an app that promotes two-way communication between pipeline operators and emergency responders. The app delivers on demand information about individual pipeline operators who subscribe to the system, their assets, operational considerations, and most importantly, critical information needed if and when an emergency were to occur to responders.
California Casualty has been the chosen Auto & Home Insurance provider for first responders across the nation for over four decades. We offer our members affordable customized coverage and exclusive benefits tailored uniquely to their profession, like turnout gear coverage for firefighters. We proudly show our support for first responders by partnering with organizations like the NVFC for sponsored events, and awards like the NVFC's Junior Firefighter of the Year Award and the Junior Firefighter Program of the Year Award. Find out why thousands of firefighters choose California Casualty to protect their families at www.calcas.com/nvfc.
Clarion UX's Fire & Rescue Group provides critical cutting-edge firefighting and emergency medical service news, education, equipment, and hands-on training. Through our industry-leading publications, digital media, and events, Clarion UX's Fire & Rescue Group covers the latest developments and standards in apparatus and equipment, clinical breakthroughs, and training for firefighters, EMTs, paramedics, and those professionals serving in the Fire & EMS Industries. We at Clarion UX's Fire & Rescue hold ourselves to the strictest of standards, ensuring that our service to the first responders equals the industry's tireless service to us all while maintaining our long-standing mission to "Train and Inform the Fire & EMS Industry."
Columbia Southern University – Take the next step in your career – enroll today in one of our five completely online fire science programs. The fire science degree programs at CSU provide the foundation for leadership and administration of fire service organizations. From learning about fire prevention to fire service equipment, our programs provide a comprehensive view of the fire science industry. Visit www.columbiasouthern.edu to apply today and open the doors to an exciting and rewarding future in fire science! NVFC members and their families receive a 10% discount on tuition.
Emergency Services Insurance Program (ESIP) – In a world of insurance driven by bargain pricing, arm's length service, and one-size-fits all policies, only ESIP offers the depth of knowledge and industry expertise to serve the real needs of fire and rescue service organizations. For more than 25 years, we have lived and breathed emergency services, developing industry-tailored coverages, risk management, and a proactive approach that helps anticipate issues before they occur. ESIP offers the attention and expertise you can only expect from people who live your business, and we're ready to create an insurance package customized to fit your organization's needs
FireCraft® Safety Products is a manufacturer of structural, extrication, and work gloves, and a master distributor of Sensit gas detectors for the fire industry. FireCraft sells through a worldwide dealer network, providing products to enhance the safety of firefighters and other first responders. We provide product support and continuing education to our dealers as well as all first responders.
FirstNet – built for public safety by public safety
The First Responder Network Authority, or the FirstNet Authority, is an independent agency within the U.S. Department of Commerce's National Telecommunications and Information Administration (NTIA) and oversees Nationwide Public Safety Broadband Network or FirstNet – the nation's communications network dedicated to emergency responders and the public safety community. The FirstNet Authority was established after September 11, 2001, to create a single, nationwide broadband network specifically for first responders, when radios relied on by police, fire, and paramedics did not easily operate across different agencies and, land and mobile phone lines were overwhelmed by a high volume of calls. The legislation creating our agency resulted from public safety's diligent advocacy for a better communications network requires us to ensure public safety's voice is represented in the buildout and evolution of the FirstNet network. FirstNet is built through a first-of-its-kind private-public partnership with AT&T. The network's initial five-year buildout was launched in 2018. The FirstNet Authority oversees the buildout, deployment, and operation of FirstNet, making sure it delivers what public safety needs from a network.
California vintner Joseph Carr's line of Josh Cellars wine is named in honor of his father, a volunteer firefighter who also served in the United States Army. Josh Cellars offers bold, complex and approachable wines for drinking with family and friends. Sourced from vineyards across California, Josh Cellars offers seven core varietals: Cabernet Sauvignon, Chardonnay, Sauvignon Blanc, Pinot Noir, Merlot, Rosé and a red blend, "Legacy." Josh Cellars wines are available at retailers nationwide. Learn more at www.joshcellars.com.
Lincoln Financial Group provides advice and solutions that help empower people to take charge of their financial lives with confidence and optimism. Today, more than 17 million customers trust our retirement, insurance, and wealth protection expertise to help address their lifestyle, savings, and income goals, as well as to guard against long-term care expenses. In 2012 Lincoln Financial Group's Retirement Plan Services business announced the introduction of a new National LOSAP HEROPLUSSM Program. This first of its kind Length of Service Award Program was designed for individual Fire and Emergency Services departments to help recruit, retain, and reward dedicated volunteers with a program that will help boost their retirement readiness. The National LOSAP HEROPLUSSM offers sponsors ongoing program support in an employer-sponsored retirement plan, and is customizable at the local level to meet the specific needs of the plan sponsor. For more information about the HEROPLUS Program please visit www.losap.com.
National Fire Protection Association is a worldwide leader in fire, electrical, building, and life safety. The mission of the international nonprofit organization founded in 1896 is to reduce the worldwide burden of fire and other hazards on the quality of life by providing and advocating consensus codes and standards, research, training, and education. NFPA develops more than 300 codes and standards to minimize the possibility and effects of fire and other hazards. All NFPA codes and standards can be viewed at no cost at www.nfpa.org/freeaccess.
NPPGov is a national cooperative procurement organization offering publicly solicited contracts to government entities nationwide. Our contracts are created through a public solicitation and award process by a Lead Public Agency. Access to our cooperative contracts is complimentary with no purchasing obligations. NVFC members can save time on purchasing by "piggybacking" off our 100+ contracts including PPE, Medical Equipment and Supplies, defibrillators and Wireless and more. NFVC members, join now: www.nppgov.com/associations/nvfc.

For 25 years, General Motors' OnStar has earned customers' trust, now offering safety and security services to more than 22 million connected retail and fleet customers globally. At the heart of the OnStar brand are OnStar Advisors—real people committed to helping drivers stay safe on the road through automatic crash response, emergency services, roadside assistance, crisis assist, stolen vehicle assistance, and turn-by-turn navigation. In 2020, OnStar introduced the OnStar Guardian mobile app, extending its safety services outside the confines of GM vehicles. GM also offers OnStar Insurance Services, which plans to transform traditional models to make the insurance process more personalized, fair, easy-to-use and secure for customers. For more information visit www.OnStar.com/publicsafety.
Provident has been offering custom insurance solutions for ESOs for over 90 years. Programs include Property & Casualty, Accident & Health, 24-Hour Accidental Death & Dismemberment, Group Life, Group Critical Illness, and Cancer policies. Please visit us at https://www.providentins.com or contact us at info@providentins.com to learn more.
Ward Diesel Filter Systems – Automatic and vehicle-mounted, Ward Diesel NO SMOKE Systems offer diesel exhaust protection on scene, in the station – anywhere you need it. Building modifications are not required for installation and there are no mechanical pieces to be attached by the firefighter when exiting and returning to the station. NO SMOKE is the only diesel exhaust removal solution on the market today that provides complete protection against harmful diesel exhaust both inside and outside the fire station. Visit us online at www.warddiesel.com or call 800-845-4665 to learn more.