NVFC Spring Meeting 2021

Quick links: Schedule • Webinar • Social Hours • Registration • Sponsors • Questions?
Please be sure to join us for the National Volunteer Fire Council's (NVFC) annual spring board meeting to be held during National Volunteer Week. NVFC board of directors, corporate partners, and fire service experts will be participating in a series of virtual meetings with the purpose of setting policy, developing strategies, identifying emerging issues, and conducting elections.
This year's theme is in celebration of NVFC's 45th anniversary and represents the best of what's worked in the past, how to respond to today's solutions, and have proactive programming and resources for what's around the corner. Your participation is crucial in forging the future of the Council and those the NVFC serves – the volunteer "boots on the ground."
Meeting virtually is easy and can be done anywhere and on any device. Links and meeting documents will be available in advance. We look forward to "seeing" you there!
MEETING SPONSORS
Download a PDF of the meeting schedule here.
Meetings will take place over five days and accommodate different time zones. All sessions will be done via the Zoom platform. A week before the meeting, direct links to each of the sessions will be added to the schedule. On day of, it will be a quick direct link to "join" each meeting. All meeting documents will be available via a shared Google document folder.
At A Glance
Day 1: Monday, April 19 – Committee Meetings
Times are Eastern Daylight Time
| | |
| --- | --- |
| 12:00 – 1:00 | Executive Committee |
| 1:30 – 2:30 | Nominating Committee |
| 2:45 – 3:45 | Bylaws Committee |
| 2:45 – 4:15 | EMS/Rescue Section |
| 4:30 – 5:30 | Membership/Awards Committee |
Day 2: Tuesday, April 20 – Committee Meetings & Webinar
Times are Eastern Daylight Time

1:00 – 2:30
Legislative Committee
3:00 – 3:45
Finance Committee
4:00 – 5:00
Diversity & Inclusion Committee
4:00 – 5:30
Wildland Committee
7:00 – 8:00
WEBINAR: Folding Time – How to Achieve Twice as Much in Half the Time
Speaker Neen James (open to meeting attendees & NVFC members) – Register here
Day 3: Wednesday, April 21 – Committee Meetings & Happy Hour
Times are Eastern Daylight Time

1:00 – 2:00
Volunteer Advocacy Committee
2:15 – 3:15
Communications & Technology Committee
4:00 – 5:30
Standards & Codes Committee
6:00 – 7:00
Happy Hour
Say hello to your colleagues and have some fun! Open to directors, association representatives, corporate members, and meeting sponsors.
Day 4: Thursday, April 22 – Committee Meetings & Socializing
Times are Eastern Daylight Time
12:30 – 1:30
Audit Committee
Hazmat Committee
1:45 – 2:45
Recruitment & Retention Committee
3:00 – 4:00
Homeland Security
4:15 – 5:45
Health, Safety & Training Committee
6:00 – 7:00
Social Hour
Informal networking, learning what everyone's been up to, and having fun interacting with NVFC partners. Open to all directors, association representatives, and corporate members.
Day 5: Friday, April 23: NVFC Business, Reports, and Elections
Times are Eastern Daylight Time
| | |
| --- | --- |
| 1:00 – 5:00 | GENERAL SESSION |
| | Call to Order |
| | Pledge of Allegiance |
| | Invocation |
| | Roll Call |
| | Chair's Report |
| | NVFC CEO Report |
| | Officer Election Process & "Meet the Candidates" |
| | Officer Voting & Networking |
| | Committee Actions |
| | Officer Election Results |
| | Executive Committee Election Process & "Meet the Candidates" |
| | Executive Committee Voting & Socializing |
| | Old Business |
| | New Business |
| | State Association Remarks & Updates |
| | Election Results |
| | Oaths & Swearing in of Officers & Executive Committee Members |
| | For the Good of the Council |
| | Closing Remarks |
| | Benediction |
| | Adjourn |
Folding Time: How to Achieve Twice as Much in Half the Time
Tuesday, April 20
7:00-8:00 pm ET
Register here
Open to NVFC directors, association representatives, corporate members/partners, and NVFC Individual Members. Preregistration is required.
You don't have time to do everything; you only have time to do what matters! In your department, state association, at the national level, and even in your personal life, are you looking for a way to do more with less time?
Understanding which activities make the biggest difference to our productivity can result in getting twice as much done in less time so we can free ourselves up to get on with whatever else we choose. This program is perfect for the volunteer first responder – someone who has to manage multiple priorities while being tugged in many directions and who desires more control so they can manage their time, focus their attention, and harness their energy.
In this interactive presentation you will learn how to:
Increase time accountability so you can achieve more
Create a prioritization process for everyday application
Leverage language to help set boundaries
Understand your productivity style
Use decision filtering systems to accelerate projects
Eliminate distractions and increase effectiveness
Be able to say 'no' and still be a team player
Create a productive personal action plan for implementation and measurable results
If you feel overwhelmed running from one project to the next, or feel like you will never get to the end of your to-do list, or wonder how you will ever get it all done… you might need to learn how to Fold Time. You will leave this practical and entertaining webinar understanding how you leverage time and get more done!
Neen James is the author of Folding Time™ and Attention Pays™. She has been named one of the Top 30 Leadership Speakers by Global Guru several years in a row because of her work with the American Society of Association Executives and companies like Viacom, Comcast, and Virtuoso among others.
Neen has boundless energy, is quick-witted, and always offers powerful strategies for prioritizing focus in what matters most – all so you can pay more attention, create more significant moments, and increase productivity at work and home. Whether presenting in person or virtually, Neen is the kind of speaker that engages, educates, entertains, and delivers the real-world solutions that apply in your organization, your home, and your community. She also provides one-on-one consulting in a variety of leadership topics. Find more at neenjames.com.
This will be a live recorded webinar. Non-NVFC board members are welcome to attend and pre-registration is required.
Two, hour-long engaging social hours are planned. This is time to say hello and catch up with your colleagues and friends while having fun with interactive activities. There may be a raffle or two!
Wed., April 21 – 6:00-7:00 pm ET
Thurs., April 22 – 6:00-7:00 pm ET
Open to NVFC directors, association representatives, and corporate members/partners.
There is no fee to participate in the Virtual NVFC Spring Meeting. Pre-registration is not necessary for any committee meeting, general session, or happy hour. Zoom meeting links will be available prior to the meeting for quick, direct access. Pre-registration is required for the Neen James "Folding Time™" webinar.
THANK YOU TO OUR MEETING SPONSORS
A big thank you to the 2021 spring meeting sponsors.
3M™ Scott™ Fire & Safety


3M™ Scott™ Fire & Safety, part of 3M's Personal Safety Division, is a leader in the design and manufacture of innovative respiratory and thermal imaging solutions for firefighters, military, civil defense and industrial workers around the world. The 3M Scott product line includes a full line of SCBA, most notably the Air-Pak™ X3 Pro, handheld and hands-free thermal imagers, voice communication devices, firefighter accountability solutions and breathing air compressors.
California Casualty

California Casualty insurance provides exclusive auto and home protection for firefighters, educators, peace officers, and nurses in 44 states. Custom coverage and unique discounts to each profession explains why California Casualty customers are so loyal – and why the company celebrated its 100th anniversary in 2014. Learn more about California Casualty and find answers to common insurance coverage questions here.
Clarion UX's Fire & Rescue Group
Clarion UX's Fire & Rescue Group

provides critical cutting-edge firefighting and emergency medical service news, education, equipment, and hands-on training. Through our industry-leading publications, digital media, and events, Clarion UX's Fire & Rescue Group covers the latest developments and standards in apparatus and equipment, clinical breakthroughs, and training for firefighters, EMTs, paramedics, and those professionals serving in the Fire & EMS Industries. We at Clarion UX's Fire & Rescue hold ourselves to the strictest of standards, ensuring that our service to the first responders equals the industry's tireless service to us all while maintaining our long-standing mission to "Train and Inform the Fire & EMS Industry."
Columbia Southern University


Take the next step in your career – enroll today in one of our five completely online fire science programs. The fire science degree programs at CSU provide the foundation for leadership and administration of fire service organizations. From learning about fire prevention to fire service equipment, our programs provide a comprehensive view of the fire science industry. Visit www.columbiasouthern.edu to apply today and open the doors to an exciting and rewarding future in fire science! NVFC members and their families receive a 10% discount on tuition. www.columbiasouthern.edu
Emergency Services Insurance Program (ESIP)

In a world of insurance driven by bargain pricing, arm's length service, and one-size-fits all policies, only ESIP offers the depth of knowledge and industry expertise to serve the real needs of fire and rescue service organizations. For more than 25 years, we have lived and breathed emergency services, developing industry-tailored coverages, risk management, and a proactive approach that helps anticipate issues before they occur. ESIP offers the attention and expertise you can only expect from people who live your business, and we're ready to create an insurance package customized to fit your organization's needs. www.esip.com
Jack Daniel's Tennessee Fire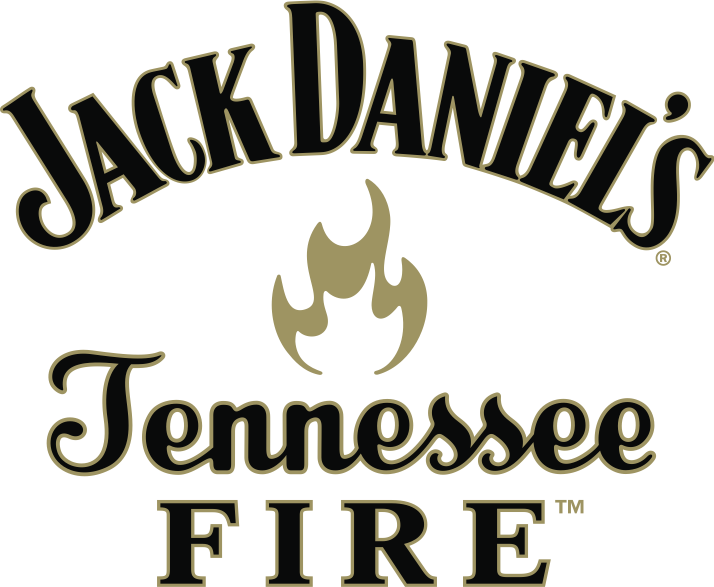 The volunteer fire department at the Jack Daniel Distillery has the distinction of not only helping make Jack Daniel's, but also protecting it. Now, Jack Daniel's Tennessee Fire is giving back to volunteer firefighters nationwide by contributing $75,000 to the NVFC. Officially registered by the U.S. Government in 1866 and based in Lynchburg, Tenn., the Jack Daniel Distillery, Lem Motlow, proprietor, is the first registered distillery in the United States and is on the National Register of Historic Places. Jack Daniel's is the maker of the world-famous Jack Daniel's Old No. 7 Tennessee Whiskey, Gentleman Jack Rare Tennessee Whiskey, Jack Daniel's Single Barrel Tennessee Whiskey, Jack Daniel's Tennessee Honey, Jack Daniel's Tennessee Fire, Jack Daniel's Sinatra Select and Jack Daniel's Country Cocktails. Today, Jack Daniel's is a true global icon found in more than 170 countries around the world and is the most valuable spirits brand in the world as recognized by Interbrand.
Lincoln Financial Group
Lincoln Financial Group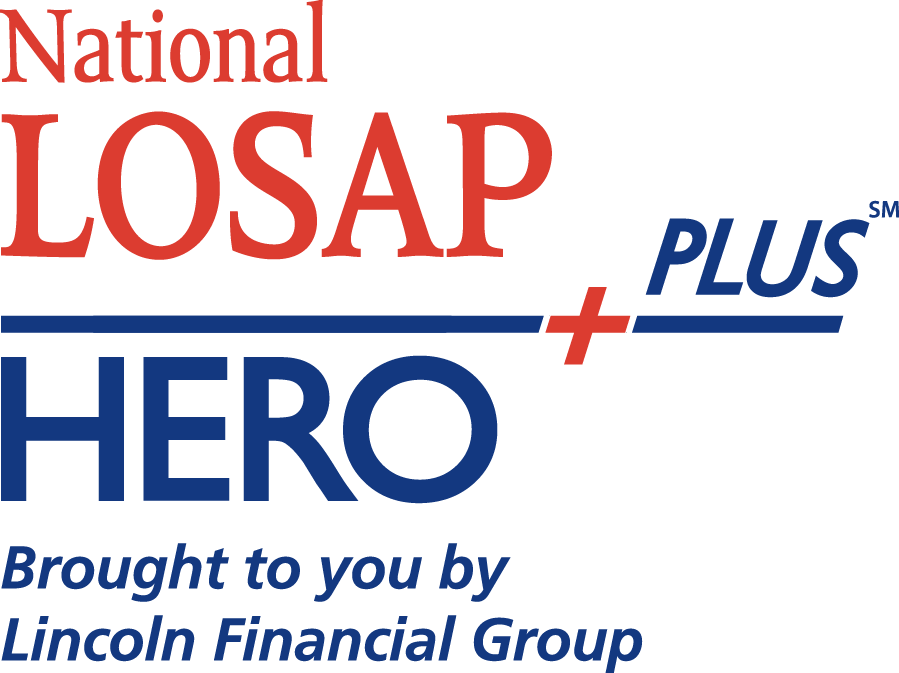 provides advice and solutions that help empower people to take charge of their financial lives with confidence and optimism. Today, more than 17 million customers trust our retirement, insurance, and wealth protection expertise to help address their lifestyle, savings, and income goals, as well as to guard against long-term care expenses. In 2012 Lincoln Financial Group's Retirement Plan Services business announced the introduction of a new National LOSAP HEROPLUSSM Program. This first of its kind Length of Service Award Program was designed for individual Fire and Emergency Services departments to help recruit, retain, and reward dedicated volunteers with a program that will help boost their retirement readiness. The National LOSAP HEROPLUSSM offers sponsors ongoing program support in an employer-sponsored retirement plan, and is customizable at the local level to meet the specific needs of the plan sponsor. For more information about the HEROPLUS Program please visit www.losap.com.
Provident Agency, Inc.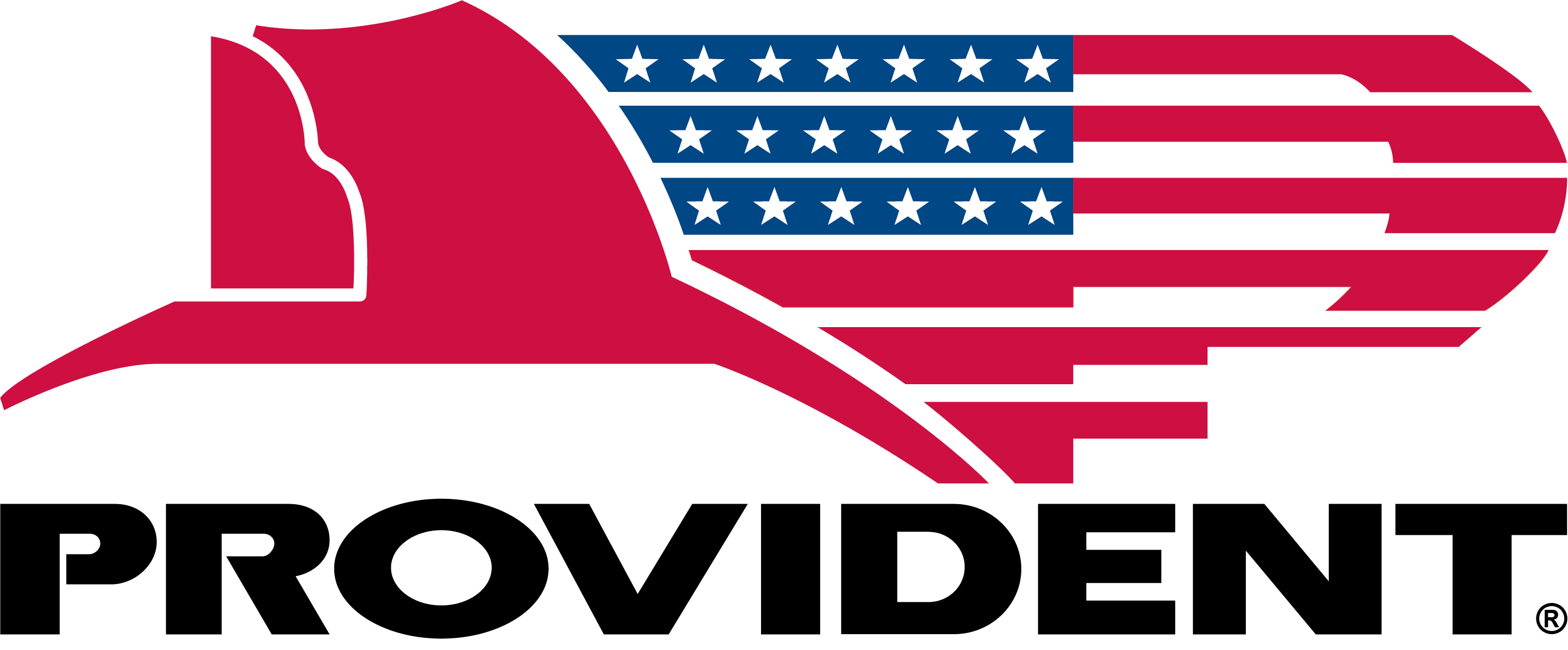 For over 90 years, we've been providing benefits to emergency service personnel who put their lives on the line for their fellow Americans every day. Responders are entitled to the best. Provident Agency offers dependable, comprehensive accident & health protection meeting the changing needs of today's emergency responders. www.providentbenefits.com/
VFIS


VFIS is the largest provider of insurance, education, and consulting services to emergency service organizations such as fire departments, ambulance and rescue squads, and 911 centers. We have a long history of helping the emergency service community protect their assets and manage their exposure to loss. We pioneered the first tailored insurance package and formed a program for emergency service organizations. VFIS drafted the first specialized insurance policy in 1969 and continues to be the leader in the industry, insuring more emergency service organizations than any other provider.
Ward Diesel Filter Systems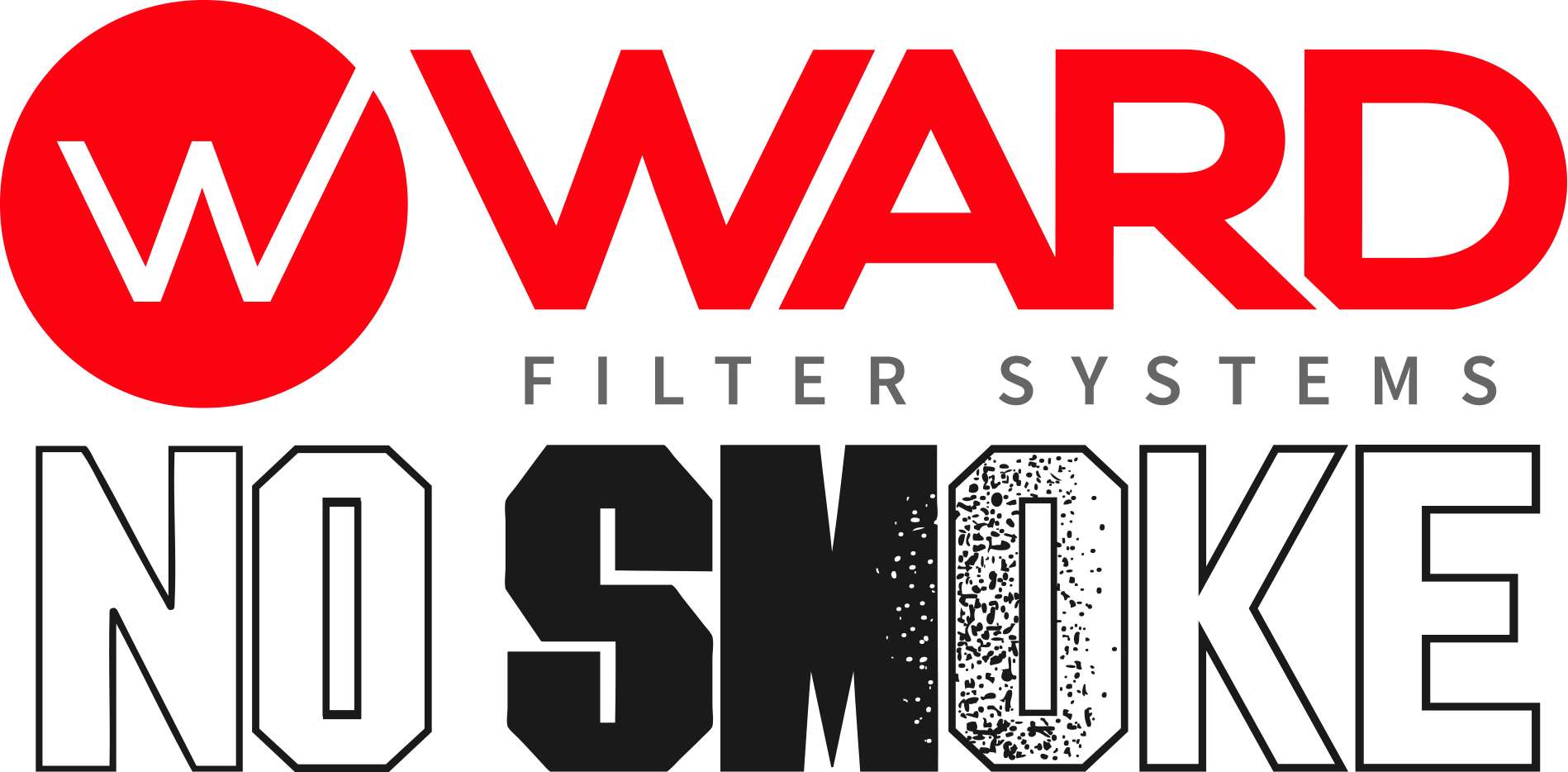 Automatic and vehicle-mounted, Ward Diesel NO SMOKE Systems offer diesel exhaust protection on scene, in the station – anywhere you need it. Building modifications are not required for installation and there are no mechanical pieces to be attached by the Firefighter when exiting and returning to the station. NO SMOKE is the only diesel exhaust removal solution on the market today that provides complete protection against harmful diesel exhaust both inside and outside the fire station. Visit us online at www.warddiesel.com or call 800-845-4665 to learn more.
Contact meeting planner Meg Goldberg at 202-887-5700 ext. 117 or email at meg@nvfc.org.