NVFC Announces 2015 Award Winners
March 31, 2015
The National Volunteer Fire Council (NVFC) is pleased to announce the winners of its four national fire service awards. The recipients of this year's Lifetime Achievement, Fire Prevention and Education, Junior Firefighter of the Year, and Junior Firefighter Program of the Year awards were selected through a competitive nationwide nomination process.
Award winners will be recognized at a banquet during the NVFC's Spring Meeting on April 17, 2015, in Alexandria, VA. As part of their award, recipients receive a trip to Alexandria to attend the award ceremony, a complimentary one-year membership in the NVFC, and a personalized award, among other items. In addition, the Junior Firefighter of the Year will receive a $500 training/education stipend.
Learn more about the NVFC's awards program at www.nvfc.org/awards. Stay tuned to the NVFC web site and Dispatch e-newsletter for additional information about each award winner as well as photos from the awards banquet.
The recipients of the NVFC's 2015 awards are:
Edward J. Mello
NVFC Lifetime Achievement Award
Award sponsored by Rosenbauer America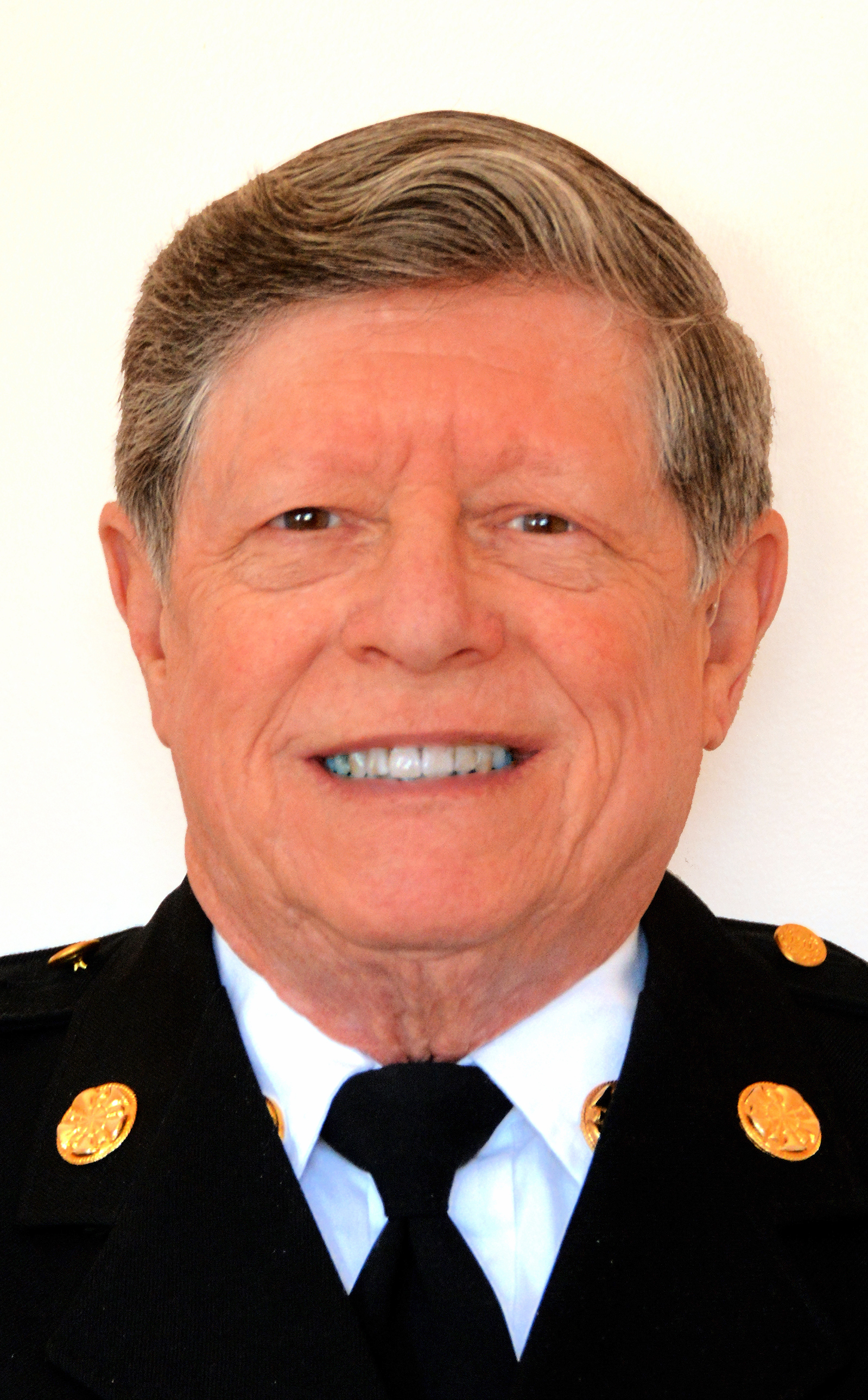 Edward J. Mello joined the Ballston Volunteer Fire Department in Arlington, VA, in 1963 and rose through the ranks to become Chief in 1980. He soon became the Chairman of the Fire Chief's Committee of the Arlington County Firemen's Association, Volunteer Coordinator for the Arlington County Fire Department, and an Adjunct Instructor with the Virginia Department of Fire Programs. Chief Mello was one of the many volunteers who responded to the Pentagon on September 11, 2001.
After relocating to Canada, Chief Mello joined the Grimshaw (Alberta) Volunteer Fire Department in 2007 as a Training Officer and remains active as a firefighter, instructor, Safety Officer, and Fire Prevention Officer. He was also appointed to the volunteer position of Deputy Director of Emergency Management by the Town of Grimshaw. In addition, he is the Operations Officer in the Emergency Operations Center during major emergencies, teaches Home Emergency Preparedness at the local adult learning center, and is a Board Director and newsletter editor for the Fire Investigation Association of Alberta. His many accolades include Arlington County Outstanding Volunteer (1984), Outstanding Achievement in Fire Service Training (1989), and Training and Leadership Award (1995) from the Arlington County Firemen's Association, Fire Chief's Award of Excellence (2007) and Fire Fighter of the Year (2008, 2013) from the Grimshaw VFD, and the Queen Elizabeth II Diamond Jubilee Medal (2012).
James Jarboe
NVFC Fire Prevention and Education Award
Award sponsored by First Alert
Chief James Jarboe has served his community through fire prevention and education outreach for over 50 years. He has coordinated and been the lead instructor of the Takoma Park (MD) Volunteer Fire Department's Babysitter's Safety Training Program since 1964. Over 2,500 girls and boys have completed the 10-hour program under his leadership. Since 1982, Chief Jarboe has authored the monthly Firehouse Report column in the city's newsletter, which includes fire safety messages, response statistics, fire loss data, and more. Each Halloween he paints pumpkins and displays them throughout the area with safety tips for trick-or-treating. He also coordinates a partnership with the Lions Club and Holy Cross Hospital blood drives to provide fire safety information to blood donors.
Throughout his tenure at the department, Chief Jarboe has helped to design emergency preparedness brochures; developed, organized, and coordinated the city-wide "Operation Smoke Detector Check" project; served as a safety monitor at the city's annual Halloween haunted house; and provided a weekly hour-long fire safety segment at the local college radio station. Chief Jarboe also continues to provide fire safety tips during department programs and city events.
James Thomas "Jimmy" Johnson
Junior Firefighter of the Year Award
Sponsored by Tyco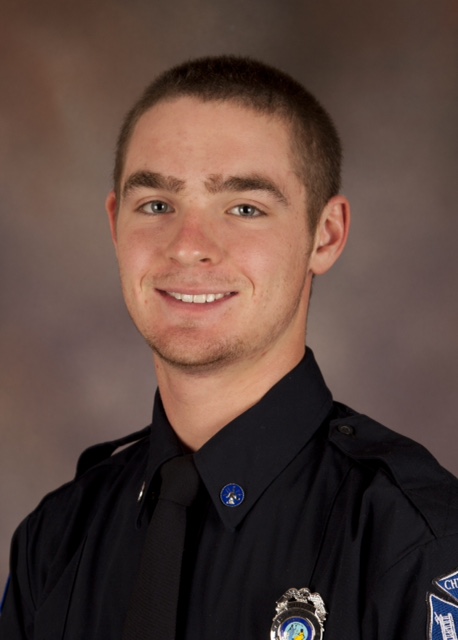 Jimmy Johnson joined the Cherryville (NC) Fire Department junior firefighter program in 2011. Since then, he has volunteered over 500 hours of official duty and spends his spare time at the fire station, always ready to lend a helping hand. Johnson is eager to learn and seeks out opportunities to train and respond to calls. He has a reputation among department members and teachers as being respectful, genuine, driven, positive, and someone who truly cares about others more than himself. Throughout his time as a junior firefighter, Johnson hasn't focused on what might be fun to do – he only asks to be put where he is most needed. His dedication led to him being chosen as the 2014 Cherryville Fire Department Firefighter of the Year, which is voted on by all department members. It was the first time a junior firefighter has received this distinction.
In addition to his service at the station, Johnson plays baseball for Cherryville High School, is involved with the First Baptist Church of Cherryville, and is an excellent student. He will graduate in June and hopes to one day become a career firefighter. He is supported in his endeavors by his proud parents, Jamie and Denise Johnson.
Hedgesville 4-H Junior Volunteer Fire Company
Junior Firefighter Program of the Year Award
Sponsored by Tyco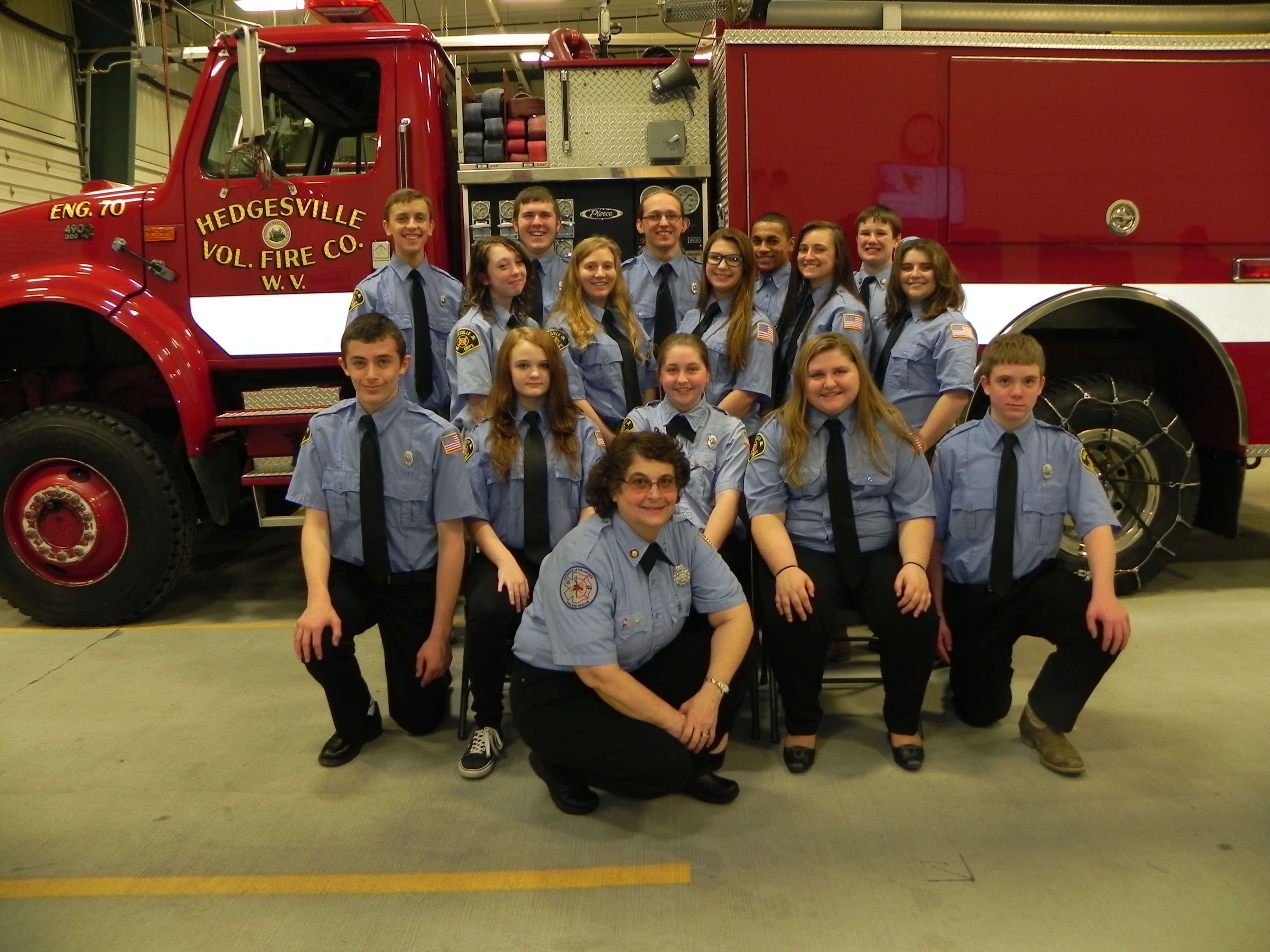 The Hedgesville (WV) 4-H Junior Volunteer Fire Company has been giving back to the community for approximately 40 years. Their junior firefighters conduct public education at area schools, the fire station, and at other clubs' meetings and are also known for their Pet Safety and Emergency Awareness Day, an event that provides a rabies clinic and informs the public how to handle an emergency with their pets. Training is an important component of the program, and members have attended the West Virginia Junior Firefighter Academy and the Fire Service Class at the Tri-county Technical School. Juniors have taken many courses, ranging from CPR and First Aid to Infections Control and Water Rescue, and two members recently received their Firefighter I and Firefighter II certificates.
Since the club is sanctioned through 4-H, members are very active in the county fair, both as participants and by helping with cleaning, maintenance, parking, and concessions. The Hedgesville junior firefighters also participate in the area Adopt-A-Highway program, station clean-ups, a food drive for the local food bank, planting flowers around the station, child care during department meetings, and waiting tables during department bingo nights. They even assist with technology – including setting up the program web site.
About the National Volunteer Fire Council
The NVFC is the leading nonprofit membership association representing the interests of the volunteer fire, EMS, and rescue services. The NVFC serves as the voice of the volunteer in the national arena and provides invaluable tools, resources, programs, and advocacy for first responders across the nation. Learn more at www.nvfc.org.
About First Alert
BRK Brands, Inc. (Aurora, IL), is a fully owned subsidiary of Jarden Corporation (Rye, NY) NYSE:JAH, a leading provider of niche consumer products used in and around the home. For 50 years, BRK Brands, Inc. has been the manufacturer of First Alert®-branded home-safety products, the most trusted and recognized safety brands in America. BRK® Brands designs and develops innovative safety solutions including Tundra® Fire Extinguishing Spray, ONELINK® wireless alarms and a comprehensive line of smoke alarms, carbon monoxide alarms, fire extinguishers, and escape ladders to protect what matters most. Such products are also marketed under the BRK Electronics® brand, The Professional Standard for the builder and contractor audiences. BRK Brands, Inc. products are found in more than 30 countries worldwide. For more information, visit www.firstalert.com, www.brkelectronics.com, or www.jarden.com.
About Rosenbauer America
Rosenbauer America is the world's leading manufacturer of firefighting vehicles and equipment. With locations all over the globe, the North American operations are based in Lyons, South Dakota; Wyoming, Minnesota; and Fremont, Nebraska. Rosenbauer incorporates the international strength and innovation of a global company with top American manufacturing firms to build firefighters what they need to help keep their communities safe. For more information, please visit www.rosenbaueramerica.com.
About Tyco
Tyco (NYSE: TYC) is the world's largest fire protection and security company. Tyco provides more than three million customers around the globe with the latest fire protection and security products and services. A company with $10+ billion in revenue, Tyco has more than 57,000 employees in more than 1,000 locations across 50 countries serving various end markets, including commercial, institutional, governmental, retail, industrial, energy, residential, and small business. Learn more at www.tyco.com.