NVFC and Columbia Southern University Announce Winners of the 2014 Scholarships
October 14, 2014
The National Volunteer Fire Council (NVFC) and Columbia Southern University (CSU) are pleased to announce the winners of the 2014 NVFC-CSU Scholarships: Joseph Ondrasek, Jr. and Marc Veilleux. This is the sixth year the NVFC has teamed up with CSU to provide members this opportunity to achieve their educational goals.

The scholarships are awarded each year to two NVFC members through a competitive application process. Each recipient gets 100% of tuition to CSU paid for up to two years. The scholarship can be applied to any of CSU's online degree programs. In addition to the annual scholarship opportunity, all NVFC members and their spouses and children are eligible to receive a 10 percent tuition discount and waived application fee to CSU.
"Congratulations to Joseph Ondrasek, Jr. and Marc Veilleux on winning the 2014 CSU scholarships. We are proud to partner with Columbia Southern University to help our members reach their educational goals. To date, 12 scholarships have been awarded, and hundreds of others have utilized the NVFC member discount to CSU," said NVFC Chairman Philip C. Stittleburg. "CSU's online format makes it easier for busy volunteers to pursue their degrees, and these opportunities for financial assistance provide needed support to make those goals attainable."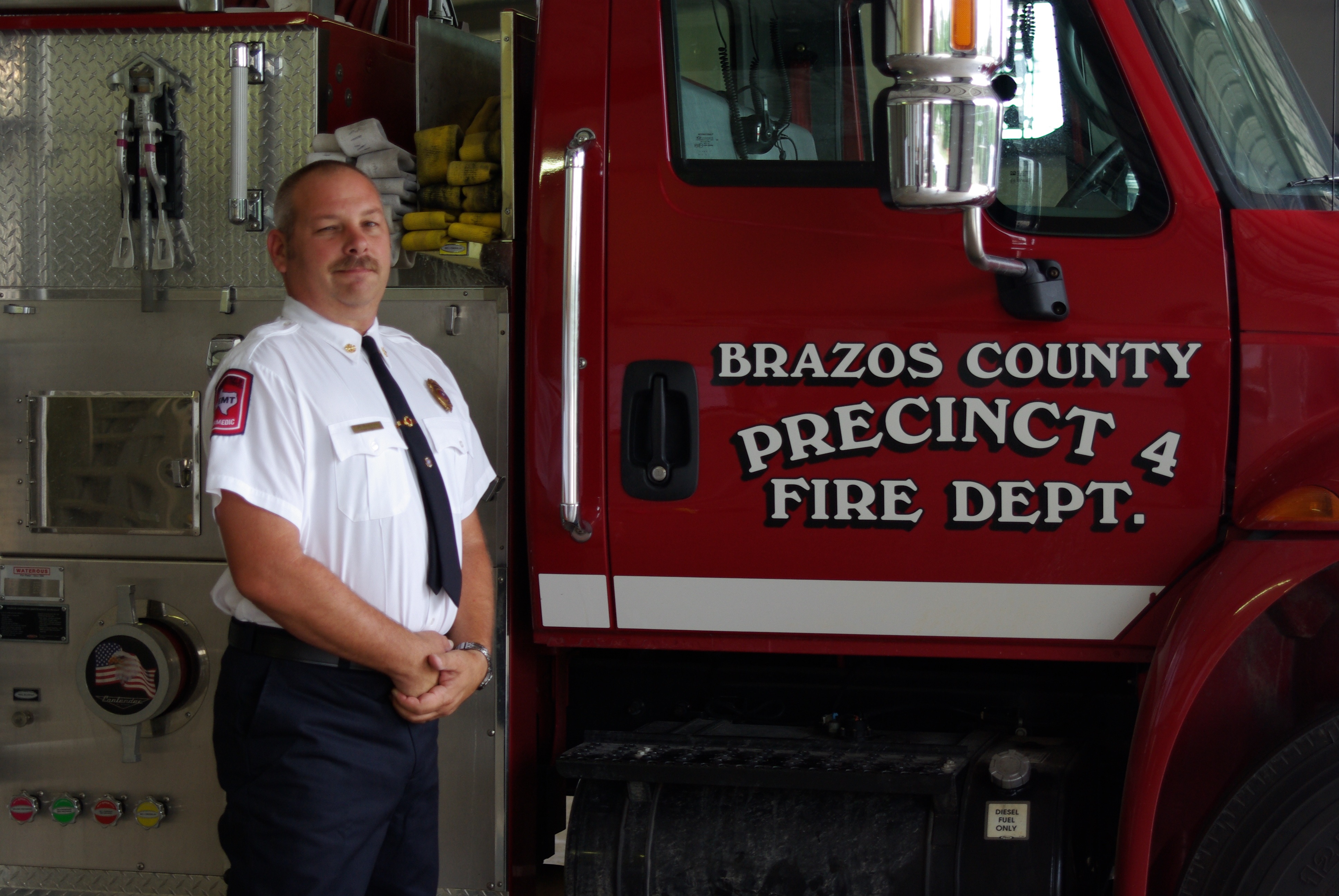 Joseph Ondrasek, Jr. of Bryan, TX, has been a member of the fire service since he was 16, following in the footsteps of his parents who were both volunteers. He currently serves as Fire Chief of the Brazos County Precinct 4 Volunteer Fire Department, a career Battalion Chief with the City of Bryan Fire Department, a fire instructor at Texas A&M TEEX during their annual municipal fire school, and is on the board of the State Firemen's and Fire Marshals' Association of Texas. During his more than 30 years as a firefighter, Ondrasek has achieved numerous state certifications and attended many National Fire Academy courses, but work and family took priority over earning his degree.
"To further my education has always been a dream of mine," Ondrasek says. "As a leader in the fire service, I believe it's important to show and practice what we preach, that education is important and that we can always learn more and expand our knowledge." He also wants to reinforce to his children the importance of education and continuing to learn even as you get older.
Eager to finally make his educational dreams a reality, Ondrasek will use the scholarship to complete his associate degree in fire science, which he says is only the beginning of things to come. "When I complete this degree, it will help and enable me to focus on the next level of administration that is needed both in my volunteer and in my career fire departments," he notes. "As we know, education opens up a variety of thoughts and avenues that may have been overlooked to this point."
Marc Veilleux of Greene, ME, became a volunteer firefighter in 1991 and worked his way through the ranks to Deputy Fire Chief, a position that he held for nine years, before accepting a part-time position as Fire Chief for the Town of Sabattus last year. He has also taken on additional responsibilities with the Maine Fire Chiefs' Association as chairperson for the web site, Facebook page, and annual resource directory publication as well as an advisory member on the Maine Uniform Building and Energy Code board representing life safety.
Between owning his own plumbing business, being a firefighter, and raising four children, his busy schedule has prevented him from pursuing his degree. An online format seemed like the perfect solution, but with a family to support and kids in college, finances became the main concern for him and his wife.
"I have found that obtaining a fire science degree with a busy schedule like mine is not an easy task," Veilleux says. "I feel that an online degree is an attainable goal with my busy schedule, but the financial aspect of the degree is where the dreams all end."
With this NVFC scholarship to CSU, Veilleux can finally pursue the degree that had previously seemed unattainable. Veilleux wants to transition his passion and dedication to the fire service into a full-time career Chief position, and he knows that obtaining an associate degree in fire science will go a long way toward reaching his goals.
"With this National Volunteer Fire Council Scholarship I feel that I can achieve greatness and fulfill my dreams of over 23 years by obtaining a degree, potentially landing that career position, and making a difference to a community within the area."
CSU is a premier online university for distance learning, offering a wide range of accredited degree programs, open enrollment, and flexible classes designed to accommodate the hectic life of a volunteer firefighter or EMS worker. Students can choose from online associate, bachelor, master, or certificate programs in a variety of fields including fire science, business administration, criminal justice administration, human resource management, and more. The open enrollment or term enrollment options help busy individuals balance career, family commitments, and fire service responsibilities while still working towards their degree. Learn more about CSU at www.columbiasouthern.edu.
The NVFC is the leading nonprofit membership association representing the interests of the volunteer fire, EMS, and rescue services. The NVFC serves as the voice of the volunteer in the national arena and provides invaluable resources, programs, training, and advocacy for first responders across the nation. Learn more and join the NVFC at www.nvfc.org.