Now Available! A Proud Tradition: 275 Years of the American Volunteer Fire Service
September 24, 2012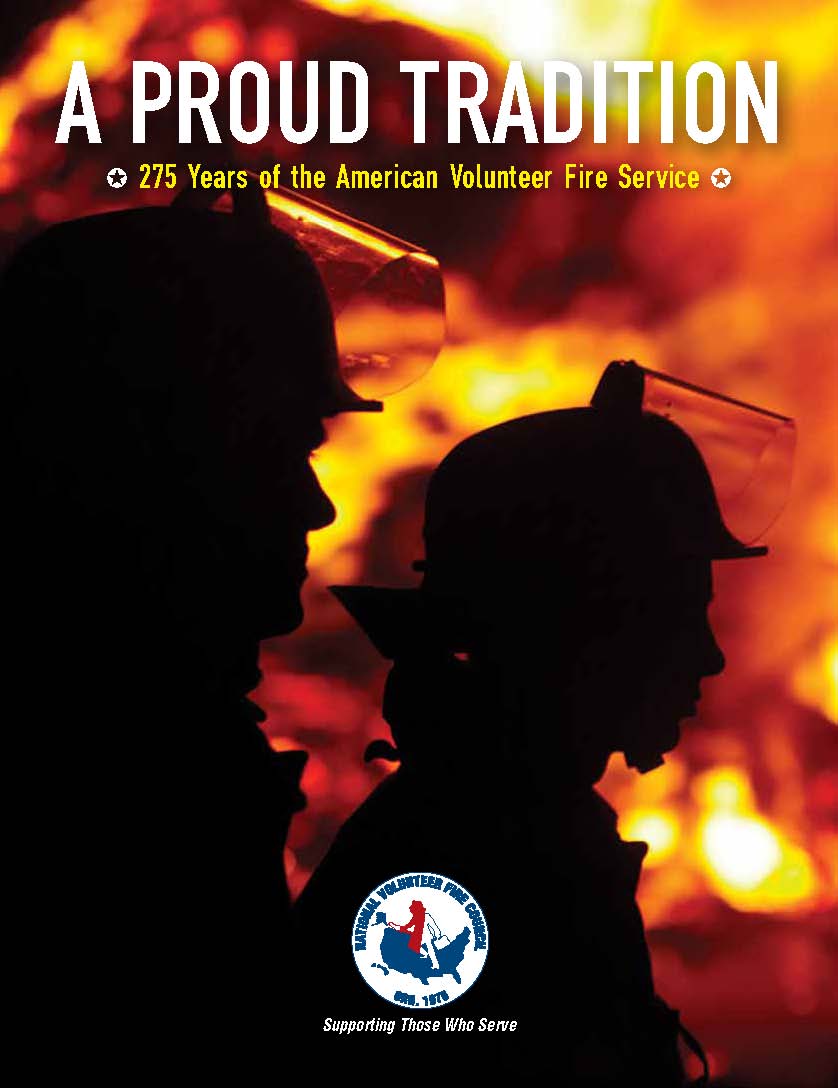 In honor of the 275th anniversary of America's volunteer fire service, the National Volunteer Fire Council (NVFC) has released a new publication honoring the past, present, and future of our nation's volunteers. A Proud Tradition: 275 Years of the American Volunteer Fire Service pays tribute to the millions of dedicated individuals who protect our communities every day and honors the rich heritage of volunteers.
From the earliest colonial days, community members have banded together to fight fires that threatened their town. However, it wasn't until 1736 that Benjamin Franklin established the Union Fire Company in Philadelphia, which many consider to be the beginning of the nation's modern fire service. Much has changed in firefighting technology, training, equipment, and scope over the past 275 years, but one thing that remains consistent is the dedication of volunteers. When disaster strikes, our nation relies on brave volunteers who willingly put themselves in harm's way to protect their neighbors and communities.
A Proud Tradition looks at the evolution of America's volunteer fire service, from its earliest beginnings, to changes in equipment and apparatus, to current issues facing today's volunteers such as expanding scope and recruitment and retention. Sections also cover training, women in the fire service, and community involvement. The publication not only looks at where the fire service came from, but also where it stands today and where it is headed in the future.
Click here to order your print copy of this beautiful, 84-page, full-color magazine, available to NVFC members for the extra low price of $5.95 and to non-members for $10.95. Or download the electronic version here.