Nest Partners with the NVFC to Present Fire Prevention & Education Award
January 19, 2016
Award nominations due by March 1, 2016
Every year, thousands of individuals across the U.S. help protect their communities and keep firefighters safe by working tirelessly to prevent fires before they happen. And each year, the National Volunteer Fire Council (NVFC) honors an individual who has made remarkable efforts in the area of fire prevention through the NVFC Fire Prevention & Education Award. Recognizing the valuable contributions made by dedicated individuals nationwide,
Nest
has signed on to support this prestigious national award. Nominations for this year's award are due March 1 –
submit yours today
.
The recipient of the 2016 Fire Prevention & Education Award will receive a trip for themselves and a guest to the NVFC Spring Meeting Awards Banquet on May 6, 2016, in Alexandria, VA, just outside of Washington, DC. In addition, the honoree will receive a personalized commemorative award and national recognition.
The Fire Prevention & Education award was established in the memory of volunteer firefighter and NVFC board member Marc Mueller, who energetically promoted the causes of volunteers and supported all efforts to elevate the volunteer fire and emergency services to their highest level. Nominees must have made a major contribution or played a key role in a significant accomplishment in the field of fire prevention, demonstrated innovation in establishing and enacting goals and/or obtaining funding for the protection of the public through fire prevention and life safety programs, and have demonstrated success in the area of fire prevention. Both volunteer firefighters and non-operational volunteers (such as Fire Corps members) are eligible.
About Nest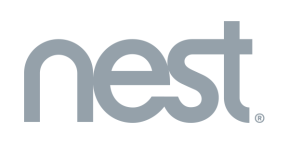 Nest's mission is to create a home that's thoughtful – one that takes care of itself and the people inside it. The company focuses on simple, beautiful, and delightful hardware, software, and services. The Nest Learning Thermostat™ and Nest Energy Services keep you comfortable and address home energy consumption. The Nest Protect™ smoke and carbon monoxide alarm helps keep you safe and Nest Safety Rewards lets you save money through participating home insurance providers, while Nest Cam™ keeps an eye on what matters most in your home. Nest products are sold in the U.S., U.K., Canada, France, Belgium, Ireland, and the Netherlands and are installed in more than 190 countries. The Nest Learning Thermostat has helped save approximately four billion kWh of energy to date. Through the Works with Nest program, third-party products can securely connect with Nest devices to make homes safer, more energy efficient, and more aware. For more information, visit www.nest.com.