National EMS Safety Council Accepting Nominations for National Safety in EMS Award
January 7, 2020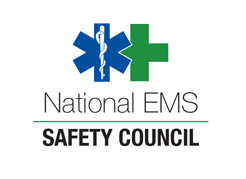 The National EMS Safety Council (NEMSSC) has established the National Safety in EMS Award to annually recognize an organization which has significantly contributed to advancing EMS practitioner and/or patient safety.
The organization selected to receive this award will have demonstrated achievement of one or more of the following criteria:
The 2020 National Safety in EMS Award recipient organization will receive a $1,000 cash prize, and one representative of the organization will receive a travel stipend and free registration to attend EMS Today, March 2-6, 2020 in Tampa, FL. Representatives of the winning organization will be officially recognized at the 2020 EMS Today Opening Ceremony on Tuesday, March 3, and publicized by all 14 organizations participating in NEMSSC.
The nomination deadline is January 15. Learn more and submit your nomination here.