Masimo Offers Discount to NVFC Members for Rad-57™ Pulse CO-Oximeter®
October 29, 2012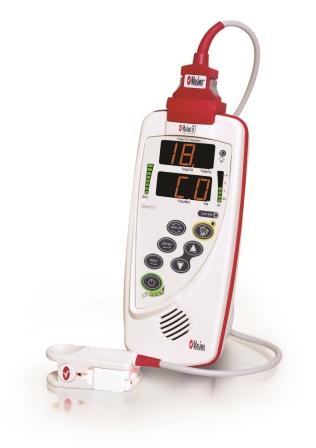 Masimo, the global leader in innovative noninvasive monitoring technologies, has teamed up with the National Volunteer Fire Council (NVFC) to offer NVFC members a discount on the Rad-57™ Pulse CO-Oximeter®. With carbon monoxide (CO) poisoning being such a serious threat to firefighters and emergency responders, proper monitoring is a key component of ensuring safety at the fire scene.
The Rad-57™ Pulse CO-Oximeter® quickly and noninvasively measures CO levels in the blood, along with oxygen saturation and pulse rate, and helps detect CO poisoning on-scene in seconds. It has been used by thousands of fire departments and EMS agencies around the world to help protect firefighters and the communities they serve from "The Silent Killer."
Carbon monoxide poisoning is the leading cause of unintentional poisoning deaths in the world, and can lead to heart attacks, strokes, neurological disorders, lifelong disability, and death. Firefighters and EMS personnel are at an increased risk of exposure to CO poisoning while on the fireground and while responding to emergencies where CO may be present.
Carbon monoxide poisoning is frequently misdiagnosed because of its vague symptoms that can mimic other illnesses, but it's also possible to be poisoned without having any symptoms at all. By simply slipping a noninvasive sensor on the firefighter or patient's finger, emergency personnel can detect elevated levels of CO in the blood in seconds. Early identification of CO poisoning through the use of Pulse CO-Oximetry has been shown to shorten the time to the diagnosis and treatment of CO poisoning. Early recognition and initiation of immediate on-scene treatment can help reduce the serious short-term risk and long-term health problems associated with CO exposure.
To learn more about the NVFC member discount for the Rad-57 or get more information about noninvasive CO assessment, contact your local Masimo representative or call 877-236-0276.