Leadership and Preparation Count on a Firefighter's Worst Day
March 17, 2015
By Steve Hirsch
January 16, 2014 is a day that I will not forget until my eyes close for the last time. All firefighters have those incidents that are indelibly marked in your memories. You remember the smells, the sounds, and the way a scene looked. If you close your eyes you can still see it all.
The last few months of 2013 were not kind out here in the farm country of Northwest Kansas. There was no rain ‒ and we had received no snow. The winds would come up and the skies would darken. We were having dust storm after dust storm. Many of you may have driven in fog or in a blizzard, but driving in a dust storm is a unique experience. Fog is generally present until you simply run out of it. A blizzard is much the same way. You can tell when you are driving into one of these types of conditions. A dust storm is not like that. The winds die down and the sky is blue. All of a sudden the winds pick up and you can see nothing. I mean nothing.
We were toned out to a wreck near the little town of Rexford in Northwest Kansas around midday. The scene was about a 30 mile drive from my location. The first 20 miles was a breeze. The sky was clear. The winds were blowing but no dust in the sky. As I was responding to the scene, one minute the path was clear and the next it was as if a curtain had been pulled across the roadway. You could see nothing. I knew in an instant, with crews already on scene, that my first priority, based upon where I was located, was that I had to turn around and shut traffic off immediately. The last thing I needed was another vehicle running into one of my first responders. At this point I had no idea of the absolute horror that those brave men and women were encountering. Let me assure you that turning around in the roadway, not knowing if anyone was coming and rolling down the windows to try and see if I could hear a vehicle, was one of the scariest things I've been involved with. I could hear one of my command vehicles coming down the highway, but until they were within 15 feet of me I had no idea where they were.
Eventually law enforcement arrived and was able to do traffic control. Little did I know that I didn't need to worry about traffic coming from the west, because there was no way anyone was going to get through that wreck scene ‒ the road was completely blocked. Sending unit after unit behind that black cloud was un-nerving at best because I imagined that I was sending them to their death. I proceeded, myself, onward into the black now that the two-lane US 83 roadway was controlled.
At the scene my first responders had a dozen involved vehicles, ranging from automobiles to vans to semi trucks fully loaded with grain and farm equipment. One truck was on fire. The body of the driver was lying outside, unrecognizable. We couldn't determine what one of the vehicles in the middle of the mess even was. Was it a car, a pickup, a van? How many people were inside? Part of a body was outside. Grain and vehicles were on fire. You would reach out to touch someone and sparks would fly ‒ the dust created its own static electricity. SCBA's and dust masks were useless. There were three fatalities.
My firefighters were devastated. We are taught to respond and make things better. There was nothing you could do to make this scene get any better. It was our own little September 11 in small town USA. Not an incident caused by terrorists ‒ I mean no disrespect ‒ but a scene of just sheer terror and utter devastation that you couldn't make go away.
This is where leadership counts. Leadership had, as best as possible, prepared our people through training and education to handle incidents like this. The leaders of the department were there on scene encouraging, listening, and lending a hand to their members. The leadership of our department made sure, immediately, that mental health professionals and chaplains were available to assist. We didn't lose any firefighters that day ‒ either physically or emotionally.
When an incident like this doesn't serve to stun you, then it is time to give it up. Callousness has no place. Prayer is paramount. As for my firefighters, I could not be prouder. They acted courageously, with great risk to their personal safety. They performed professionally, although I don't know how anyone could prepare for this. And they responded compassionately, caring for those in need. Isn't that really what the mission of the fire service is?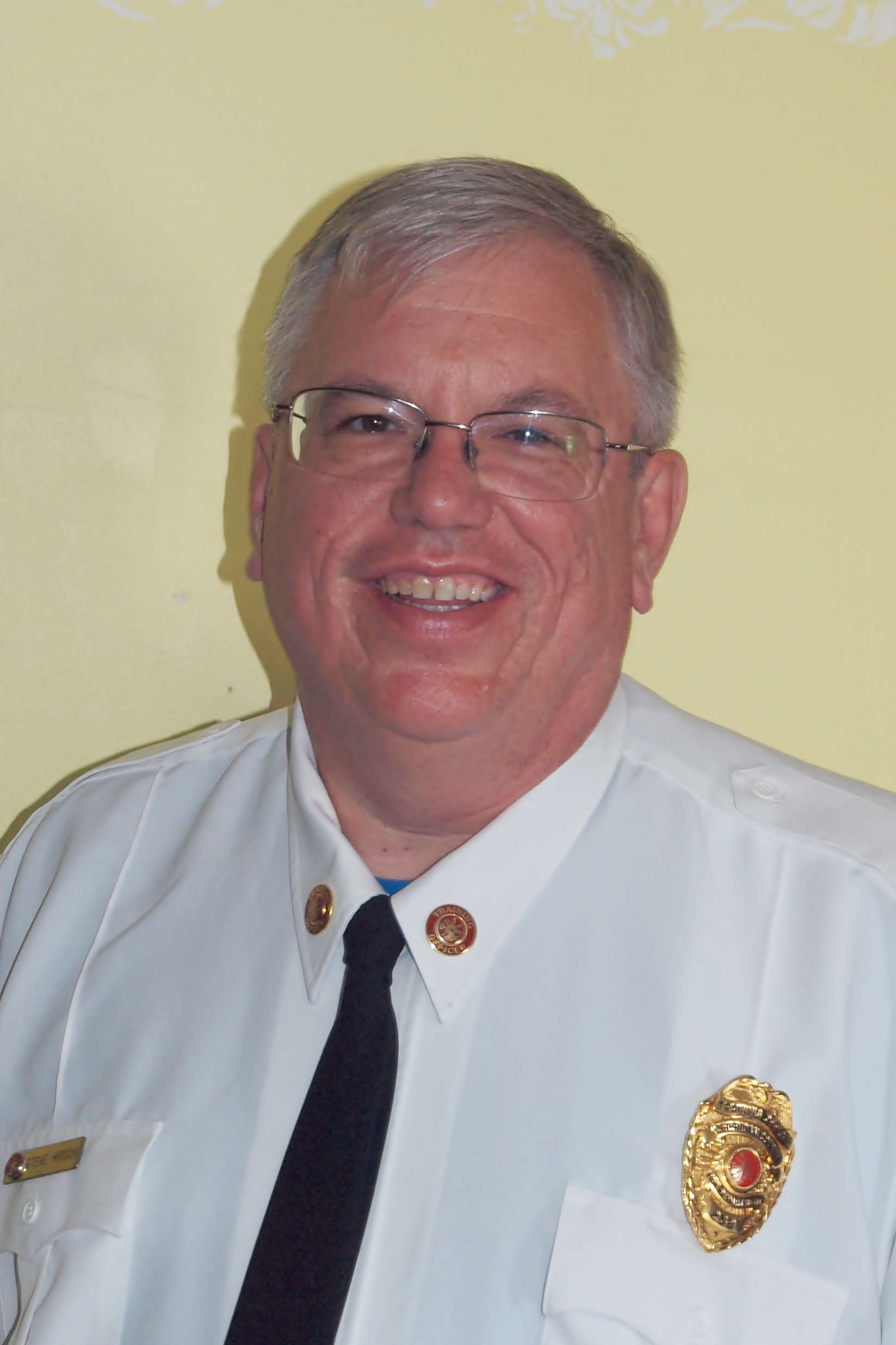 Steve Hirsch is a Training Officer for Sheridan County Fire District, Thomas County Fire District #4, and Grinnell Fire Department. He has served as Secretary of the Kansas State Firefighters Association since 2000. He is the Kansas Director to the National Volunteer Fire Council and serves as the Council's 2nd Vice Chair.