Just Two Weeks Until Recruitment Campaign Launch – Make Sure Your Volunteer Opportunities are Posted!
November 13, 2015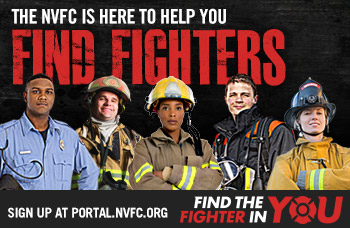 The NVFC officially launches the public outreach component of the new Make Me A Firefighter volunteer recruitment campaign on December 1. Make sure your department is registered and has posted your available volunteer opportunities so that potential volunteers can find you. The campaign is free and also provides your department with customizable recruitment tools and materials to help you successfully recruit more volunteers. Post your opportunities today at
http://portal.nvfc.org
. Want to learn more?
Watch this video
.