Josh Cellars Donates $163K to NVFC Volunteer Firefighter Support Fund to Help Responders Affected by Disaster
June 11, 2019
National Volunteer Fire Council (NVFC) partner Josh Cellars recently demonstrated its ongoing commitment to the volunteer fire and emergency services with a generous donation to assist volunteers in their time of need. At its annual sales meeting in Napa, CA, in May, the company donated $163,000 to the NVFC's Volunteer Firefighter Support Fund. The Support Fund provides stipends to volunteer firefighters and EMS providers in the aftermath of a disaster. Since 2005, the fund has distributed over $600,000 to help volunteer responders whose homes were impacted by large-scale events such as floods, hurricanes, wildfires, and tornadoes.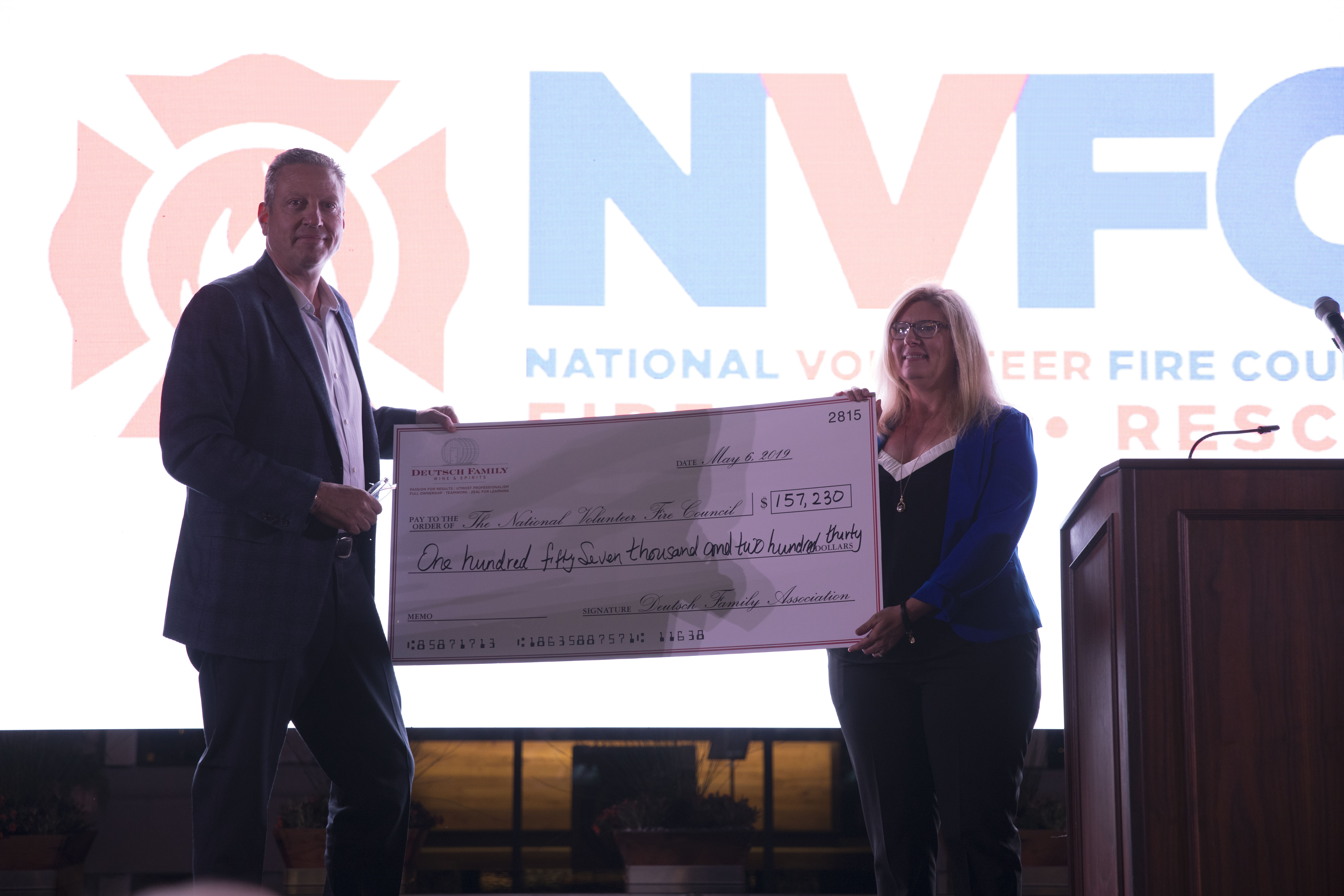 "The Volunteer Firefighter Support Fund relies entirely on donations from individuals, organizations, and companies," said NVFC CEO Heather Schafer, who attended the event. "100 percent of those donations go directly to the volunteers. This amazing contribution from Josh Cellars will help those who answer the call and risk everything to protect their neighbors above themselves."
For Joseph Carr, founder of Josh Cellars, the volunteer fire service is a cause close to his heart. Josh Cellars wine was created by Carr as a tribute to his father – a volunteer firefighter and U.S. Army veteran. "Growing up, my dad Josh, our family, neighbors, and friends were all volunteer firefighters," explains Carr. "It is a civic duty shared and understood by all where I come from that you always take care of your community. That's why Josh Cellars partners with the NVFC to provide assistance to volunteer fire departments and the dedicated responders across the country."
The meeting was full of activities showcasing the volunteer fire service. Peter Deutsch, CEO of Deutsch Family Wine & Spirits – parent company of the Josh Cellars brand – opened the dinner with remarks, followed by the check presentation and a speech from Schafer. Fire Chief Jeff Stone of the Central Calaveras (CA) Fire & Rescue Protection District spoke about the devastating effects wildfires have had on CA departments and communities. The evening concluded with Intern Engineer Josh Boykin and Intern Firefighter Brandon Moakler from the Mi Wuk-Sugar Pine (CA) Fire Protection District demonstrating how to proficiently don a SCBA unit.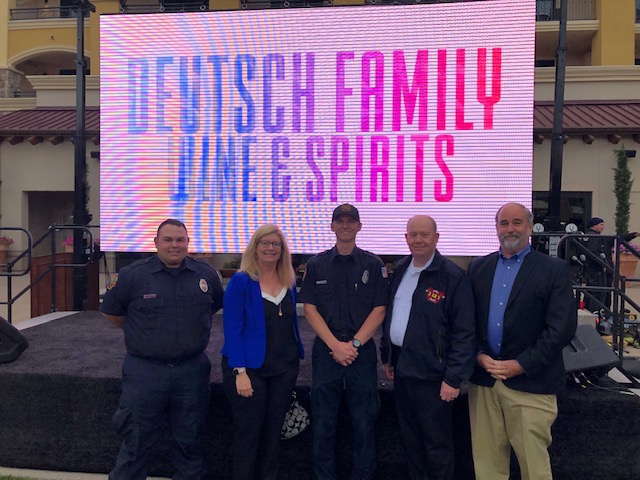 About Josh Cellars
Josh Cellars offers bold, complex and approachable wines for drinking with family and friends. Sourced from vineyards across California, Josh Cellars offers seven core varietals: Cabernet Sauvignon, Chardonnay, Sauvignon Blanc, Pinot Noir, Merlot, Rosé and a red blend, "Legacy." Josh Cellars wines are available at retailers nationwide. Learn more at www.joshcellars.com.
About the NVFC
The NVFC is the leading nonprofit membership association representing the interests of the volunteer fire, EMS, and rescue services. The NVFC serves as the voice of the volunteer in the national arena and provides invaluable resources, programs, education, and advocacy for first responders across the nation. Learn more at www.nvfc.org.