Homes for Heroes and the National Volunteer Fire Council Partner to Help First Responders Purchase Homes
May 12, 2020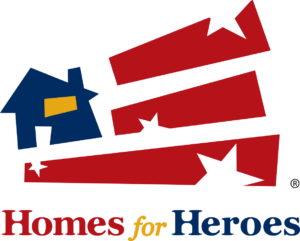 Homes for Heroes and the National Volunteer Fire Council (NVFC) have announced a partnership to help volunteer firefighters, EMS providers, and rescue workers save when purchasing, selling, or refinancing a home. NVFC members, their families, and their first responder friends will be eligible to take advantage of the Hero Rewards program, which provides discounts, savings, and rewards on real estate transactions.
Through the Hero Rewards program, first responders and other eligible heroes maximize savings on a home. The average person saves at least $2,400 when buying or selling a home through the program, not including the additional savings available from real estate agents, loan officers, title companies, home inspectors, and other related expenses. To date, the program has saved heroes over $60 million on their real estate transactions.
Homes for Heroes will also make a donation to the NVFC for every responder who utilizes the Hero Rewards program through the NVFC's webpage on the Homes for Heroes web site, located at www.homesforheroes.com/nvfc. The donation will be used by the NVFC to provide needed resources, programs, and advocacy to support the volunteer fire and emergency services.
"We are excited to partner with Homes for Heroes to offer savings to help firefighters and EMS providers purchase, sell, or refinance their homes," said Steve Hirsch, chair of the NVFC. "Both the NVFC and Homes for Heroes are dedicated to supporting the emergency responders who give so much to our communities. It is a true joy to be able to give back to the incredible volunteers who selflessly serve and protect their neighbors every day."
"In our mission to thank every hero in the nation, partnering with the NVFC allows both our organizations to work together to give back to those who risk their lives every day to keep us all safe," said Christopher Bowles, president of Homes for Heroes. "We are looking forward to working with NVFC members on their next real estate transaction."
To learn more and take advantage of the program, visit www.homesforheroes.com/nvfc.
In addition to this new partnership, the Homes for Heroes Foundation has been a supporter of the NVFC's Volunteer Firefighter Support Fund, donating $5,000 in February and $7,500 in December. This fund provides stipends to help volunteer firefighters and EMS providers meet immediate needs in the aftermath of a large-scale disaster or home fire, and was recently expanded to include volunteers who have involuntarily lost a job or wages due to the COVID-19 pandemic. The Volunteer Firefighter Support Fund relies entirely on donations, and 100 percent of the donations go directly to help responders in need.
About the NVFC
The National Volunteer Fire Council (NVFC) is the leading nonprofit membership association representing the interests of the volunteer fire, EMS, and rescue services. The NVFC serves as the voice of the volunteer in the national arena and provides critical advocacy, resources, programs, and education for first responders across the nation. Learn more at www.nvfc.org.
About Homes for Heroes
Homes for Heroes, Inc. is the largest nationwide network of affiliate real estate, mortgage, and local business specialists; committed to providing easy ways for heroes to save on a home. Shortly after 9/11, Homes for Heroes, Inc. was established to give back to firefighters, EMS, law enforcement, military (active, reserves, and veterans), healthcare professionals, and teachers for all they do. Since 2009, Homes for Heroes, Inc., has helped over 35,000 heroes save over $60 million on their real estate transactions, sold over $7.5 billion in real estate to heroes, actively partnered with 3,200 like-minded real estate and mortgage professionals who've joined in the mission, and donated over $700,000 to heroes in need through the Homes for Heroes Foundation. Learn more about Homes for Heroes at www.homesforheroes.com.