Firehouse Chef Joseph Bonanno Launches New Firefighter Cooking Show: American Firehouse Cuisine
May 12, 2014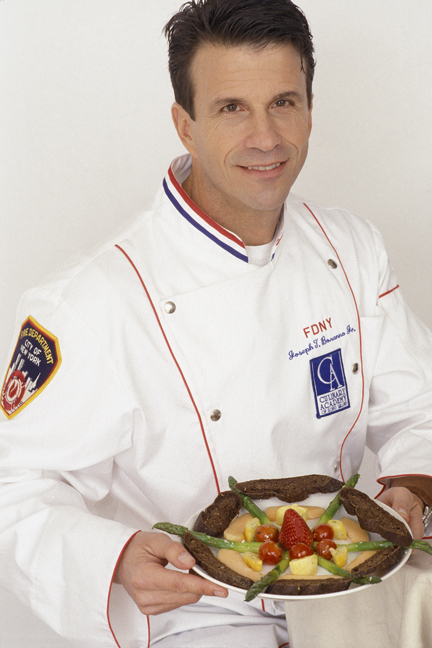 New York City firefighter, chef, nutritionist, and fitness trainer Joseph Bonanno has launched a new show titled American Firehouse Cuisine. The show is available on YouTube and features delicious recipes, special guests, and interesting facts great for any firehouse or home cook.
Bonanno is a nationally known chef, spokesperson, and fitness/nutrition expert with over 20 years experience in the New York City Fire Department. He has worked with the National Volunteer Fire Council's Heart-Healthy Firefighter Program to provide live healthy cooking demonstrations at fire service trade shows as well as webcasts on firefighter nutrition. He is also the author of The Healthy Firehouse Cookbook and The Firehouse Grilling Cookbook.
Go to www.YouTube.com and search "American Firehouse Cuisine" to see all 10 episodes with firefighter guests, plus some great clips from national television appearances. Visit www.thehealthyfirehouse.com for more information about Bonanno, the show, or to schedule a nutrition/exercise seminar with Bonanno for your firefighters.