Expanding Roles and Increasing Natural Disasters Requires Even Greater Attention to Preparedness
September 1, 2015
By Chief Kevin D. Quinn, NVFC Chairman
I've said it before and I'll say it again – I am extremely proud to serve my country and my community as a volunteer firefighter. It is a great privilege that I will never take for granted. Local volunteer fire departments are the hub of their communities, and these emergency responders serve with passion and pride. One never knows just what to expect when serving 24 hours a day, 365 days each and every year; a volunteer firefighter stands ready to assist no matter what the call.
Over the years, we in the fire service have seen many changes in the types of incidents that we respond to. We are now an all-hazards response community and our skill sets have expanded to keep up with those challenges. I want to compliment and extend my appreciation to all our emergency responders for their training, expertise, and dedication as you work to meet the growing needs of your community.
I believe that these changes in service are inevitable, and one area we've seen particular growth in is responding to natural disasters. A November 2013 study in the New England Journal of Medicine reported that there were three times as many natural disasters between 2000 and 2009 than there were between 1980 and 1989. The growth is mainly attributed to climate-related events, which accounted for 80 percent of the increase. Climate-related disasters include storms, heat/cold waves, drought, and wildfires. The cause of this increase is beyond the scope of this article, but one thing is clear, the impact on communities is significant. So is the impact on our fire and emergency service departments.
Responding to natural disasters such as storms, hurricanes, tornadoes, wildfires, and floods have become part of our expected duties. Yet it is important to understand that we can lessen the impact and better protect both our responders and the community if we are adequately prepared for disasters before they strike. Just as we need to prepare and train for structural fire incidents, it is now our job to also be ready for natural disasters and weather-related incidents. It is our responsibility as fire service leaders to maintain preparedness and provide systems of training and resources necessary in the protection of our citizens and their property.
When weather-related incidents occur, the fire departments are dispatched to multiple calls. A recent incident in my own community comes to mind after a series of thunderstorms hit our area. We received our first alarm at 05:49 for a downed-tree into the power lines. Over the next 18 minutes we continued to be dispatched to nearly 20 alarms, one of which received priority radio traffic for a structure fire.
Receiving a great deal of simultaneous calls puts a strain on department resources. Commanders must redirect and prioritize the calls in order to best protect their communities.
We also may find ourselves facing a disaster of an unexpected nature. As a Chief Officer, I have witnessed flash floods occur in places that just never happened in the past. In my response area, we expect to be affected by the force of hurricanes, blizzards, hail, high winds, and rain. Historically, my local community has not been impacted by floods, tornados, or tsunamis. Yet we have seen all of these in recent years.
Wildfires are another hazard that has become increasingly prevalent and extensive in many parts of our country. We are already seeing more wildfires of greater severity than we have in the past. A study published by the National Oceanic and Atmospheric Administration in August 2015 predicts that climate warming will increase the risk of large, damaging wildfires by up to 600 percent in certain areas of the country by mid-century. The reason is that climate change is expected to intensify fire-friendly weather conditions while also lengthening the season wildfires tend to spread.
Whether it is a wildfire, flood, super storm, hurricane, or a myriad of other weather-related disasters, our fire and emergency departments will be there to respond. Yet, the increase in responsibilities and number and intensity of incidents is very taxing to local departments at the same time that state and federal resources are stretched thin with so much activity.
Our best option for alleviating some of the strain this puts on our responders and lessening the damage these incidents will cause in our communities is preparedness. The lessons learned from past climate-related incidents indicate that we must prepare for anything. A better prepared volunteer response force will enable them to act more safely and efficiently when the call comes in. A better prepared community will mean residents can take proactive measures to protect themselves and their property before disaster strikes.
As volunteer fire, EMS, and rescue departments, we stand ready to assist our neighbors in whatever their emergency needs may be. Since September is National Preparedness Month, let us use this time to consider how we can be better prepared and improve our response for weather-related incidents. At the same time, let us also consider balancing the needs of our volunteer firefighters and our allocated resources.
Developing sound relationships and partnerships with our multi-agency response mechanisms is critical. We must understand the priorities for Electrical Grid response, law enforcement interactions, Department of Public Works, Utility response, and other relevant agencies. Establishing these partnerships and networks now will assist in effective and efficient response when the time comes.
Keeping our volunteer emergency responders safe is our critical goal. We need to have a plan and be trained and ready to protect our communities for the next disaster. We know that when it comes to weather-related disasters, it is not if one will occur, but rather when. The best way to protect our responders and our citizens is to be prepared before it happens.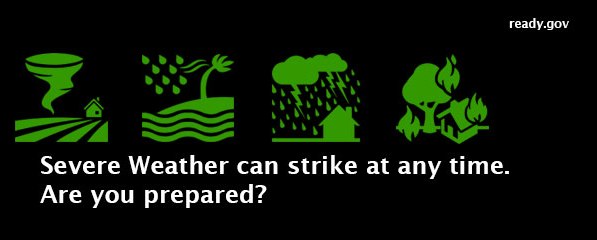 Chief Kevin D. Quinn is Chairman of the National Volunteer Fire Council (NVFC). He recently retired as a Deputy Chief of the Union Fire District in South Kingstown, RI, and has returned to where he began in the volunteer fire service – actively responding to fires and alarms with his original Station #3 of the Union Fire District. He is a past-President of the Rhode Island State Firemen's League, Rhode Island State Advocate of the National Fallen Firefighters Foundation's Everyone Goes Home-Courage to Be Safe Program, member of the Foundation's Rhode Island Local Assistance State Team, member of the Hope Valley HazMat team, and member of numerous federal, state, and local exercise design management teams. He holds a Master of Science in Counseling and Educational Psychology and a Master of Science in Education.