Enter to Win a Firehouse Makeover from California Casualty
July 24, 2012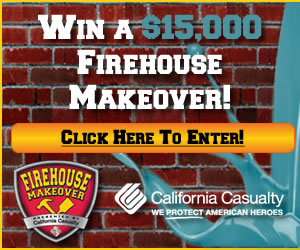 California Casualty is once again giving back to the everyday heroes who are dedicated to protecting our communities. In this newest promotion, California Casualty is giving away a firehouse makeover!
Firefighters across the nation may enter to win a makeover for their fire station valued at $15,000. Visit http://www.firehousemakeover.com to enter.
All entries must be received by October 1, 2012. The drawing will take place on October 31, with the winner announced on November 15.
Click here to learn more.