EMS Profile: Lee Sachs, EMS/Rescue Section – NVFC Board Liaison
March 14, 2012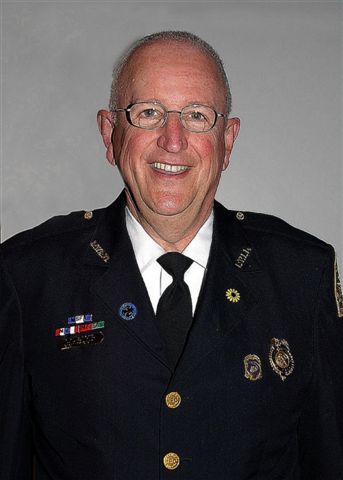 Lee Sachs serves the National Volunteer Fire Council (NVFC) both as the Director from Maryland and as a member of the EMS/Rescue Section leadership. EMS has always been a primary focus of his volunteer service, along with fire suppression and rescue, and he played a pivotal role in the creation of the EMS/R Section.
Sachs joined the Pikesville Volunteer Fire Company in 1976, and has served as EMS Lieutenant, President, and currently Vice-President, among other positions. He has responded to more than 10,000 calls and has been certified as EMT-A, CRT, EMT-B, Firefighter III, Fire Officer I, and Driver-Operator.
Joining the NVFC board in 2006, Sachs has represented the Council on matters relating to the Public Safety Officers' Benefits Program, and he serves on both the Finance Committee and as the Council's Historian. He chaired the committee that developed the EMS/R Section and has served as the board's liaison to the Section since it was established in 2010. Given the NVFC's highly-regarded status among government leaders and the organization's ability to identify and address the needs of hundreds of thousands of fire service members, Sachs sees the organization as being in a prime position to be a leader in EMS and influence its future.
"I felt that the NVFC was in the best position to collect the interests of the many different groups that represent EMS but are limited by special geographic or affiliation-type traits," said Sachs of his efforts.
He encourages EMS/R Section members to be actively involved in shaping the direction of the Section and contributing to the voice of EMS on the national level. "EMS is a rapidly changing profession, and not all agree that the changes are good," he noted. "We need members who wish to contribute their thoughts and ideas to the process! We need to assert our voice – yes, one voice – on behalf of all volunteer EMS providers in the country."
In addition to his work with the NVFC, Sachs has held many positions – including President – with both the Maryland State Firemen's Association (MSFA) and the Baltimore County Volunteer Firemen's Association. His awards include the Governor's Volunteer and Service Award, Pro Bono Service Award (legal professional award for volunteerism), MSFA Hall of Fame, MSFA Gladhill-Thompson Trophy, and the MSFA Josiah A. Hunt, M.D. Award.
A lifetime resident of the Baltimore area, Sachs is a member of many community and professional associations. He has practiced law since 1967, currently serving as General Counsel to a local real estate developer.