Departments in Indiana and New York are Latest Winners in Globe Gear Giveaway
October 27, 2015
Globe, DuPont, and the NVFC have teamed up to award 52 sets of gear in 2015
Globe, DuPont Protection Technologies (DuPont), and the National Volunteer Fire Council (NVFC) are pleased to announce two more recipients in the 2015 Globe Gear Giveaway. This month, Friendship (IN) Volunteer Fire Department and the Rockaway Point (NY) Fire Department were each awarded four sets of new Globe turnout gear.
Globe has partnered with DuPont and the NVFC to give away a total of 52 sets of turnout gear in 2015. Two departments are being awarded each month through December. This is the fourth year for the Globe Gear Giveaway Program, which provides sets of state-of-the-art Globe turnout gear to volunteer departments in need.
The Friendship Volunteer Fire Department (FVFD) serves several small villages in rural Ripley County in southern Indiana. As with most small organizations, they face challenges such as the need to find, recruit, and train new firefighters; financial pressures from local government; dwindling budgets; and aging equipment. FVFD has focused their efforts on recruiting new firefighters to be the future of their organization. Currently, they have two new members going through the Firefighter I and Firefighter II certification. Unfortunately, of the department's 22 sets of gear, 18 are more than 10 years old. This means FVFD is unable to issue new or even complete gear to new recruits. Through this gear donation, they will be able to better protect their new and existing members with complete, fitted, compliant gear.
The 45 volunteers at Rockaway Point Fire Department (RPFD) provide service to 15,000 residents in the beach front community of Breezy Point, NY. The community was decimated by Hurricane Sandy in 2012 and has been slowly rebuilding ever since. RPFD lost three of its five vehicles due to flooding during the storm. After the hurricane, RPFD gear was professionally cleaned, but some of it was condemned. They received many gear donations in the days after the storm, but most of it was nearing the end of its life span. However, they continue to use this out-of-date gear because they are trying to rebuild the firehouse and replace apparatus, and have no money in the budget to replace the outdated PPE. The new turnout gear will enable RPFD to replace some of their outdated gear, keeping their members safer and allowing funds to be saved for other needs.

Firefighters need to be prepared to perform at their peak, on every call. That's why Globe delivers the most advanced, best-fitting, and longest lasting protection by listening to our customers, creating breakthrough designs, and applying the engineering skills of the nation's most trusted turnout gear manufacturer. Globe turnout gear is designed to protect you, move with you, and improve your performance. It's athletic gear for firefighters. Learn more at www.globeturnoutgear.com.
About DuPont Protection Technologies

DuPont Protection Technologies (NYSE: DD) has been bringing world-class science and engineering to the global marketplace in the form of innovative products, materials, and services since 1802. The company believes that by collaborating with customers, governments, NGOs, and thought leaders we can help find solutions to such global challenges as providing enough healthy food for people everywhere, decreasing dependence on fossil fuels, and protecting life and the environment. For additional information about DuPont and its commitment to inclusive innovation, please visit www.dupont.com.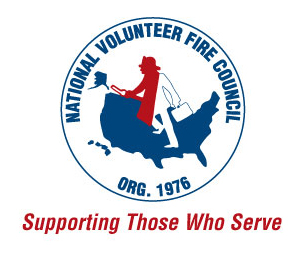 The National Volunteer Fire Council (NVFC) is the leading nonprofit membership association representing the interests of the volunteer fire, EMS, and rescue services. The NVFC serves as the voice of the volunteer in the national arena and provides invaluable resources, programs, training, and advocacy for first responders across the nation. Learn more at www.nvfc.org.