Columbia Southern University Awards Two Scholarship to NVFC Members
October 20, 2015

Columbia Southern University (CSU) has partnered with the National Volunteer Fire Council (NVFC) since 2009 to help their members achieve their education goals by awarding scholarships each year to two deserving NVFC members. Recipients are chosen through a competitive application process and are awarded up to $12,600 towards tuition. The 2015 recipients of the NVFC scholarship are Robert Bernard from York, ME, and Alyssa Cahoon from Watertown, WI.
Robert Bernard was inspired to join the fire service by his father, with whom he founded the first Brunswick, ME, Junior Fire Department in 1980. He says that his father gave him a strong work ethic, a love of country, and the idea that if you work hard and want something bad enough, you can accomplish anything. With that mindset, Bernard spent eight years in the Navy Reserves, has served as a firefighter for 31 years, and currently also serves as Instructor Coordinator of EMS and a Fire Instructor for the Maine Fire Service Institute. With his scholarship, Bernard will be able to achieve his goal of completing a Bachelor of Science in Fire Administration.
"I find my lack of a Bachelors Degree to be holding me back from my ultimate goal of being a chief officer and advanced instructor positions," said Bernard. "Thank you to Columbia Southern University for this opportunity."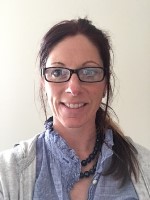 Alyssa Cahoon has worked in protective services for nearly 20 years, holding positions ranging from volunteer, paid-on-call, part-time, and full-time career. She currently serves as a Firefighter/Paramedic for the North Shore (WI) Fire Department. In this position, Cahoon provides training and serves as a mentor to new recruits. She will use her scholarship to pursue a Master of Business Administration in Health Care Management.
"It is my intention to use the knowledge that I obtain through this degree to give back to my community what they have so generously given to me and my family," said Cahoon. "I am honored to be selected as a recipient of this scholarship."
"We are pleased with the partnership we have with the NVFC and proud of the work these students do inside and out of the classroom, and the character they possess. I am confident that these scholarships were awarded to two very deserving individuals," says Billy D. Hayes, vice president of university relations at CSU.
In addition to the annual scholarship opportunity, CSU also provides a 10 percent discount and waived application fee to NVFC members as well as their spouses and children. CSU's online format, affordable tuition, open enrollment, and flexible course schedule are designed to enable those with a busy lifestyle to achieve their degrees.
The NVFC is the leading nonprofit membership association representing the interests of the volunteer fire, emergency medical, and rescue services. The NVFC serves as the voice of the volunteer in the national arena and provides invaluable tools, resources, programs, and advocacy for first responders across the nation. Find out more and join today at www.nvfc.org.
Columbia Southern University is an online university based in Orange Beach, AL, serving approximately 30,000 active students in an array of degree programs at the associate, bachelor, and master levels. CSU strives to change and improve lives through higher education by enabling students to maximize their professional and personal potential. Learn more at www.columbiasouthern.edu.