Celebrate the Emergency Medical Services with National EMS Week
May 19, 2015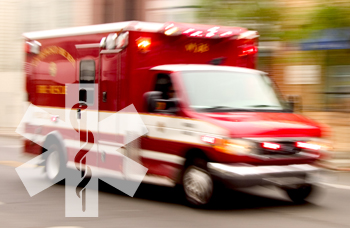 It's National EMS Week, and the NVFC thanks all emergency medical services providers for the critical work you do to save lives and serve your community.
Sponsored by the American College of Emergency Medical Physicians (ACEP) and the National Association of Emergency Medical Technicians (NAEMT), National EMS Week is a time to both raise awareness in the community about EMS and to recognize the contributions and life-saving services provided by EMS personnel. This year's theme is EMS Strong.
All this week, the NVFC is offering its course Leadership for Volunteer Emergency Medical Services and Rescue Providers for FREE. The course examines leadership styles, qualities, and practices to help your department function at a high level by avoiding EMS/Rescue service leadership pitfalls. This self-paced, on-demand course is available in the
NVFC Virtual Classroom
. Use the code
EMSWeek
when registering for the course.
You can also utilize these additional resources for celebrating National EMS Week and furthering EMS awareness and recognition all year long.