Cabot Creamery Co-operative Rewards Volunteer Fire Department
October 7, 2019
Cabot Creamery Co-operative has teamed up with the National Volunteer Fire Council (NVFC) to promote volunteerism and recognize volunteer firefighters and their departments through the Reward Volunteers program. Through the program, volunteers log their hours of service to win great prizes for themselves and cash for their firehouse.
NVFC members can utilize the program under the NVFC group. That is exactly what Eric Gregory did when he logged his volunteer hours. Due to his participation in the program, his department, Centennial Valley (WY) Volunteer Fire Department will receive a $2,500 donation. The prize is provided by Cabot partner CoBank, a national cooperative bank serving vital industries in rural America. CoBank is passionate about supporting volunteerism throughout the rural communities they service. To achieve this goal, CoBank has partnered with Cabot's Reward Volunteers program to award nonprofits a $2,500 donation to help them achieve their goals.
"We have identified a few projects that we will use this funding for," said Gregory. "These have been waiting for such a grant for quite a while."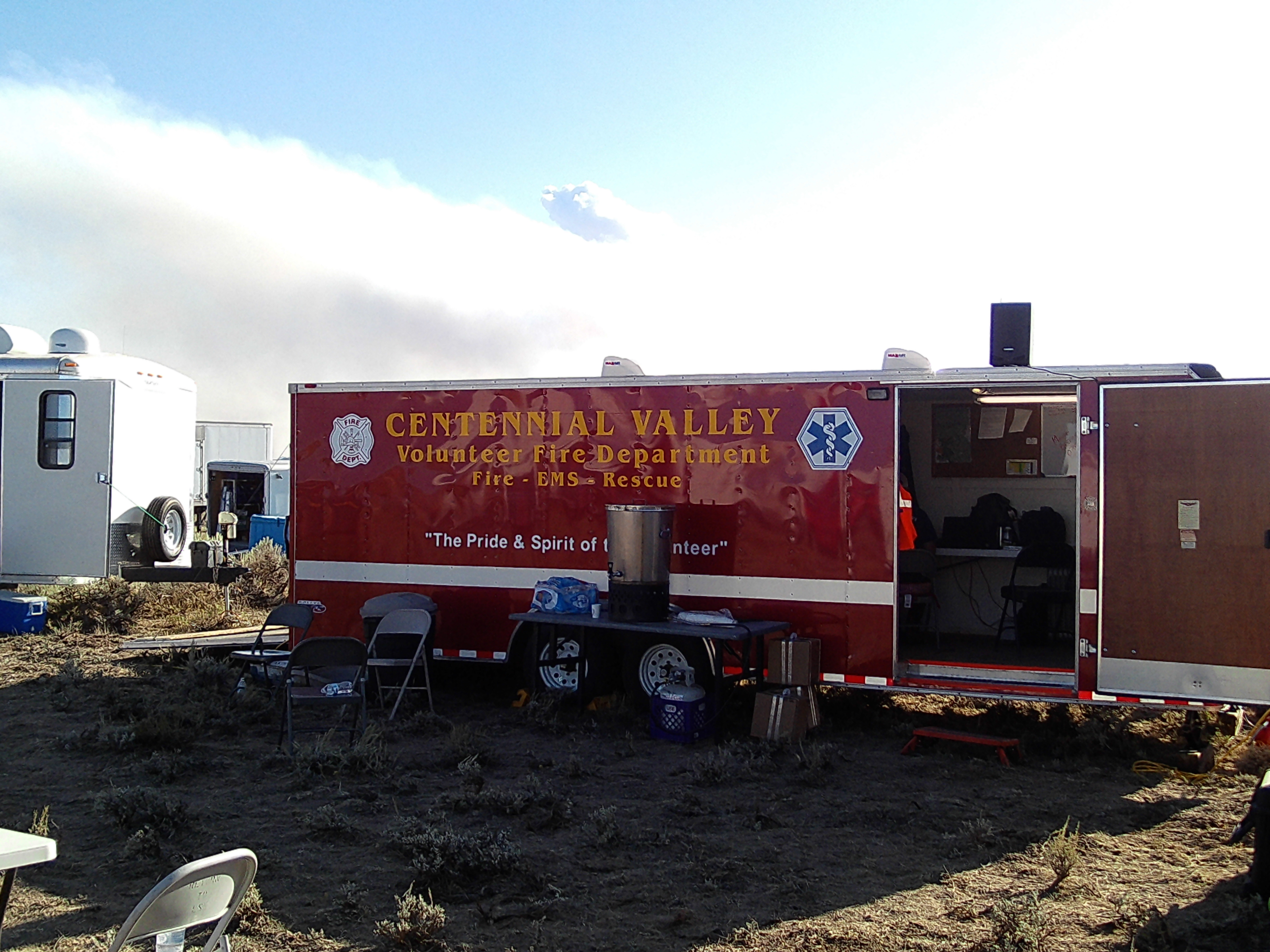 Thanks to the donation, the department will be able to do the following:
Upgrade the exterior lighting on the Command Trailer used during long-scale wildfires to improve safety and visibility after dark
Add lighting to the rear and sides of their wildland fire Engine 2 to increase safety when working at night
Repair the station's printer, which has a habit of "eating" paper
Cabot was particularly pleased to have Centennial Valley win, since Cabot is celebrating their centennial this year, marking 100 years of their continuous operation in Vermont. Cabot makes a full line of cheeses, Greek yogurt, sour cream, cottage cheese, and butter. It is owned by the 850 dairy farm families of Agri-Mark, with farms located throughout New England and upstate New York.
This is just the latest NVFC member to receive a prize through the Reward Volunteers program. In January, a member of the Huguenot Volunteer Fire Department in Virginia won $500 for the department. In July, it was announced that NVFC member Todd McKinney from the Bel Air (MD) Volunteer Fire Company won a place for himself and a guest on the Cabot Community Celebrity Cruise.
Learn more about the Reward Volunteers program and how you can participate as a member of the NVFC at www.nvfc.org/rewardvolunteers.