AskRail App for First Responders Now Available
August 4, 2015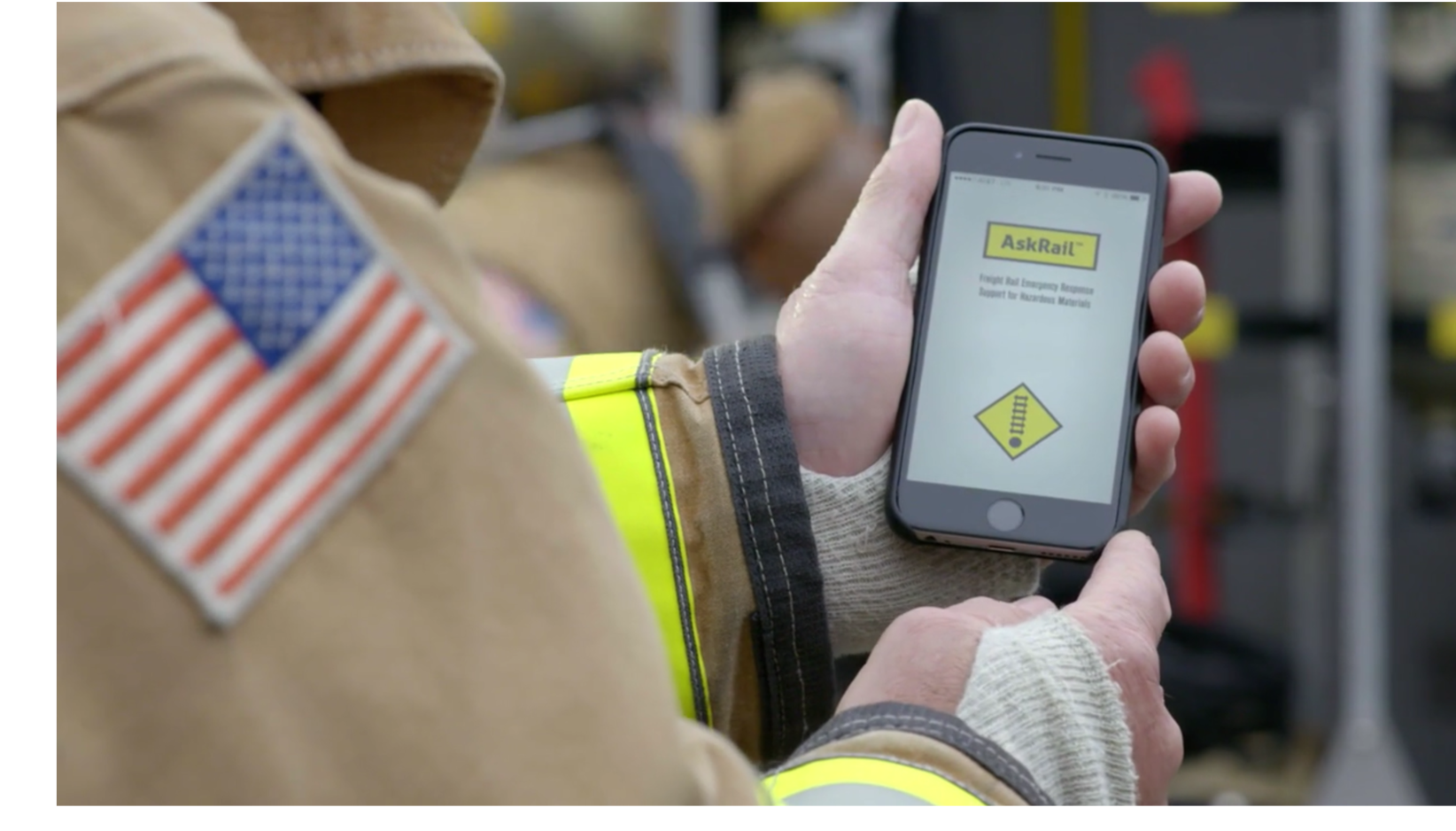 During a rail emergency, every second counts for the first responders on scene. A new free safety tool is now available to help increase first responder safety during rail incidents by offering responders a source of quick, reliable information in the palm of their hands.
The AskRail™ app provides first responders immediate access to accurate, timely data about what type of hazardous materials a railcar is carrying so they can make an informed decision about how to respond to a rail emergency. It acts as a critical backup resource if information from the train conductor or train consist is not available.
The AskRail app functionality includes:
Use railcar ID to search whether a railcar is carrying hazardous materials
View emergency contact information for all Class I railroads and Amtrak
Find reference resources like the Emergency Response Guidebook, which provides critical response information
The AskRail app is a collaborative effort among all North American Class I railroads, the Association of American Railroads, Railinc Corp., and the Transportation Technology Center, Inc.
Visit
AskRail.us
to see how the app works, watch a short video about the app, and request the app from your local railroad.
Click here
to view the AskRail infographic.