An Election Day Message from NVFC Chair Steve Hirsch
October 29, 2020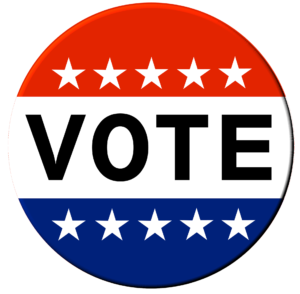 "The fire service would be okay if it weren't for the politics!" I bet you have heard that at least once in your fire service career. I doubt, though, that firefighters George Washington, Thomas Jefferson, or Ben Franklin had those thoughts. That was so long ago, you might say, but the truth is that Presidents Washington, Jefferson, Fillmore, and Buchanan were all volunteer firefighters, as was Vice President Burr and many of those that we remember from history, such as John Hancock, Alexander Hamilton, Samuel Adams, and Paul Revere. Yes, those great men were all volunteer firefighters and boy, were they involved in politics in a big sort of way. Lest you think that politics was more kind in those days, brush up on your history and you will find it was not any too timid.
What these founding fathers held very dearly was the noble idea of liberty and that liberty came from the ballot box. These inspired and revered members of our country's history pages held fast to the notion that a republic could be created that valued liberty, that held no allegiance to an unelected monarchy, and that was dedicated to the general pursuit of happiness. Regardless of your political viewpoints, voting is an essential part of this great republic. When Wednesday morning comes around, some of us will be disappointed and others will be relieved, but all of us should be excited that nearly 250 years after its founding, the people of this nation still believe that liberty comes through the ballot box – not at the end of a barrel. Many of our founders were volunteer firefighters because they valued service to their community. That is no different today. If you have voted, thank you. If you haven't voted yet, please do so by the time your polls close in your community on November 3. We have been so blessed as a nation because we, as a people, continue to hold fast to these guiding principles and yet try to make it better each day.
To learn more about how to vote where you live, please click here.