87 Fallen Firefighters Honored at National Memorial
October 4, 2015
The 34th National Fallen Firefighters Memorial Service took place at the National Fire Academy in Emmitsburg, MD, on Sunday, October 4. The service honored 84 firefighters who died in the line of duty in 2014 and three firefighters who died in previous years.
Memorial Weekend began on Wednesday, September 30, when 87 flags that had flown over the U.S. Capitol were presented to the National Fallen Firefighters Foundation in a ceremony at the U.S. Capitol. A special Candlelight Service was held on the evening of Saturday, October 3. The National Memorial Service took place on Sunday, and included the presentation of the flags to the survivors of the fallen firefighters. A bronze plaque with the names of the 87 fallen firefighters was added to the National Memorial.
President Obama addressed the crowd during the Memorial Service, paying tribute to the fallen and thanking all firefighters for their service and the extraordinary courage they display every day.
View video of speech
.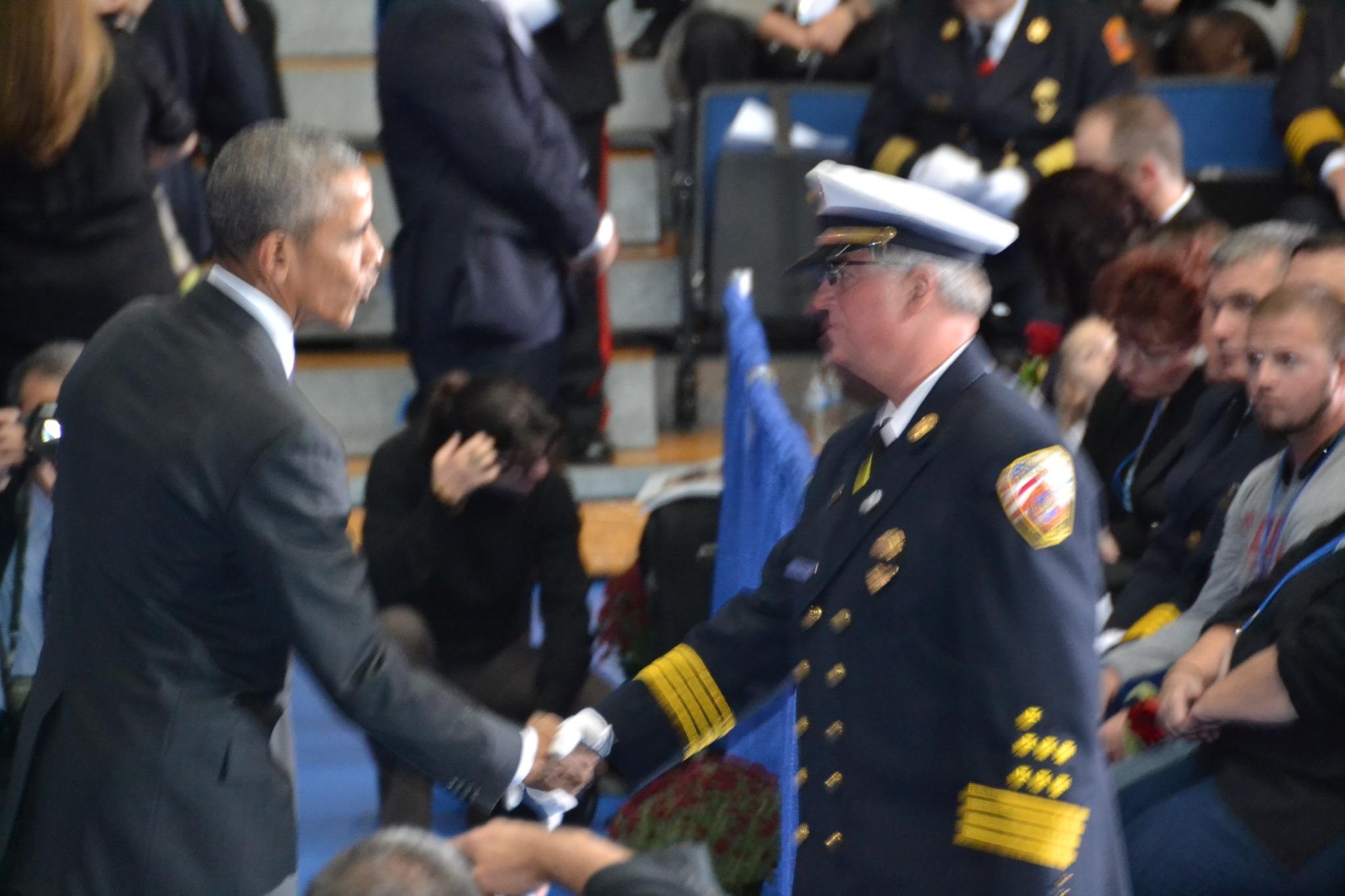 Among the attendees were NVFC Chairman Kevin D. Quinn, Chief Executive Officer Heather Schafer, and board members Philip C. Stittleburg (WI) and Bob Kilpeck (VT). Melvin Martin (TN) also attended on behalf of his department, which recently experienced a line of duty death.
"We are deeply saddened by the loss of these 87 firefighters, and all of those who have died in the line of duty," said Quinn. "We will always remember and honor our brothers and sisters who gave their lives while in service to their community. Our hearts go out to the families and departments of those we lost. Every LODD is strongly felt across the entire fire service, and we will not rest until we reach a day when all of our heroes come home."